Case Study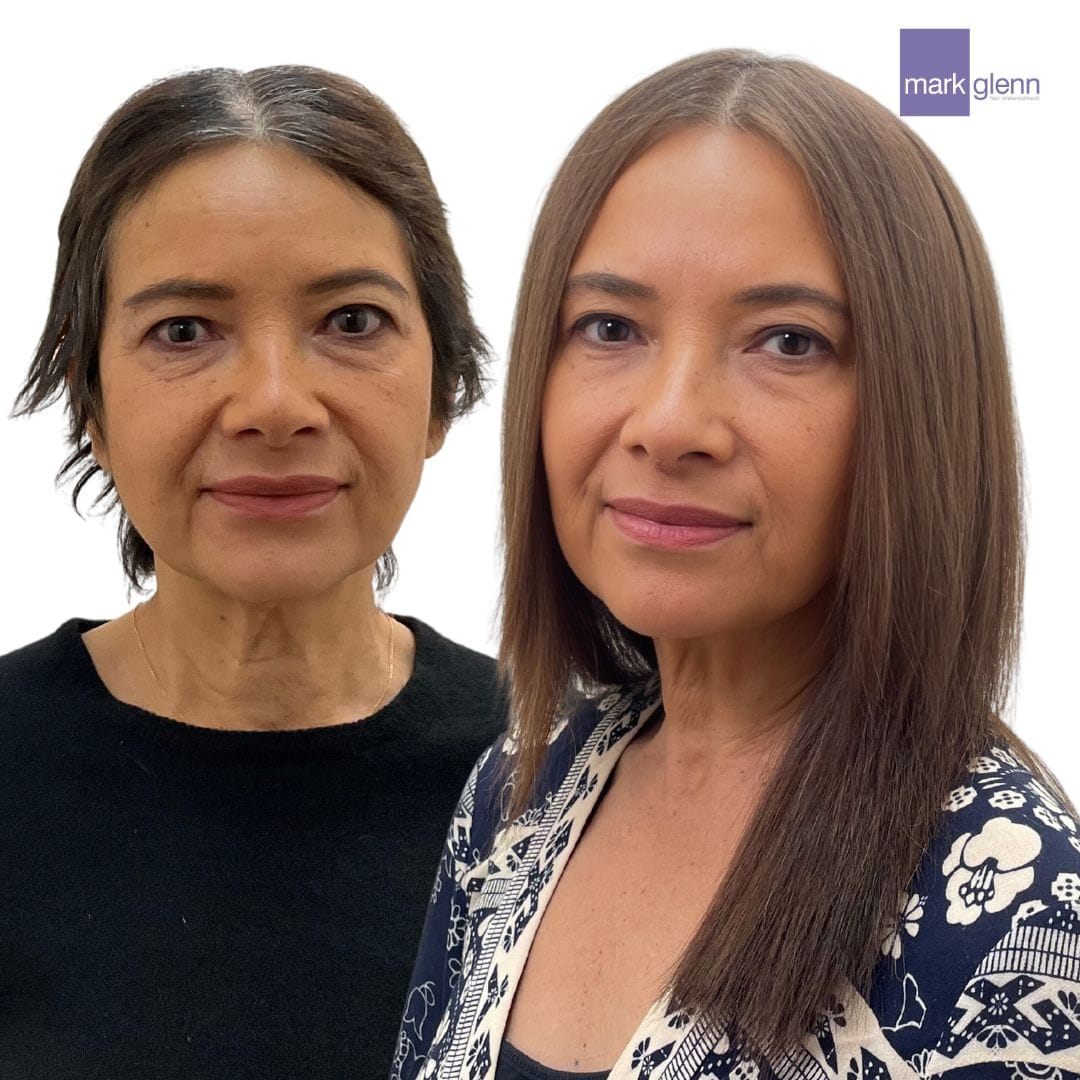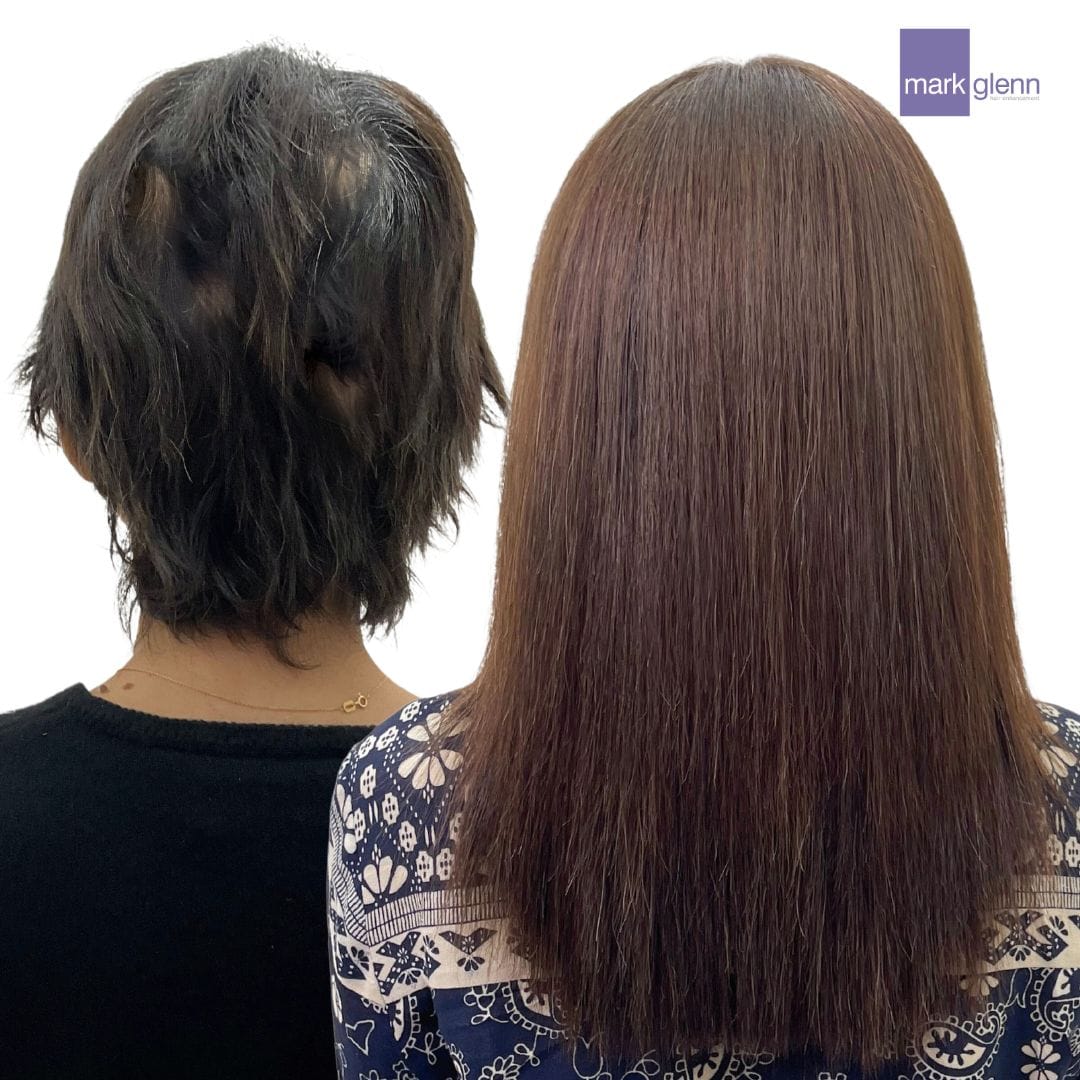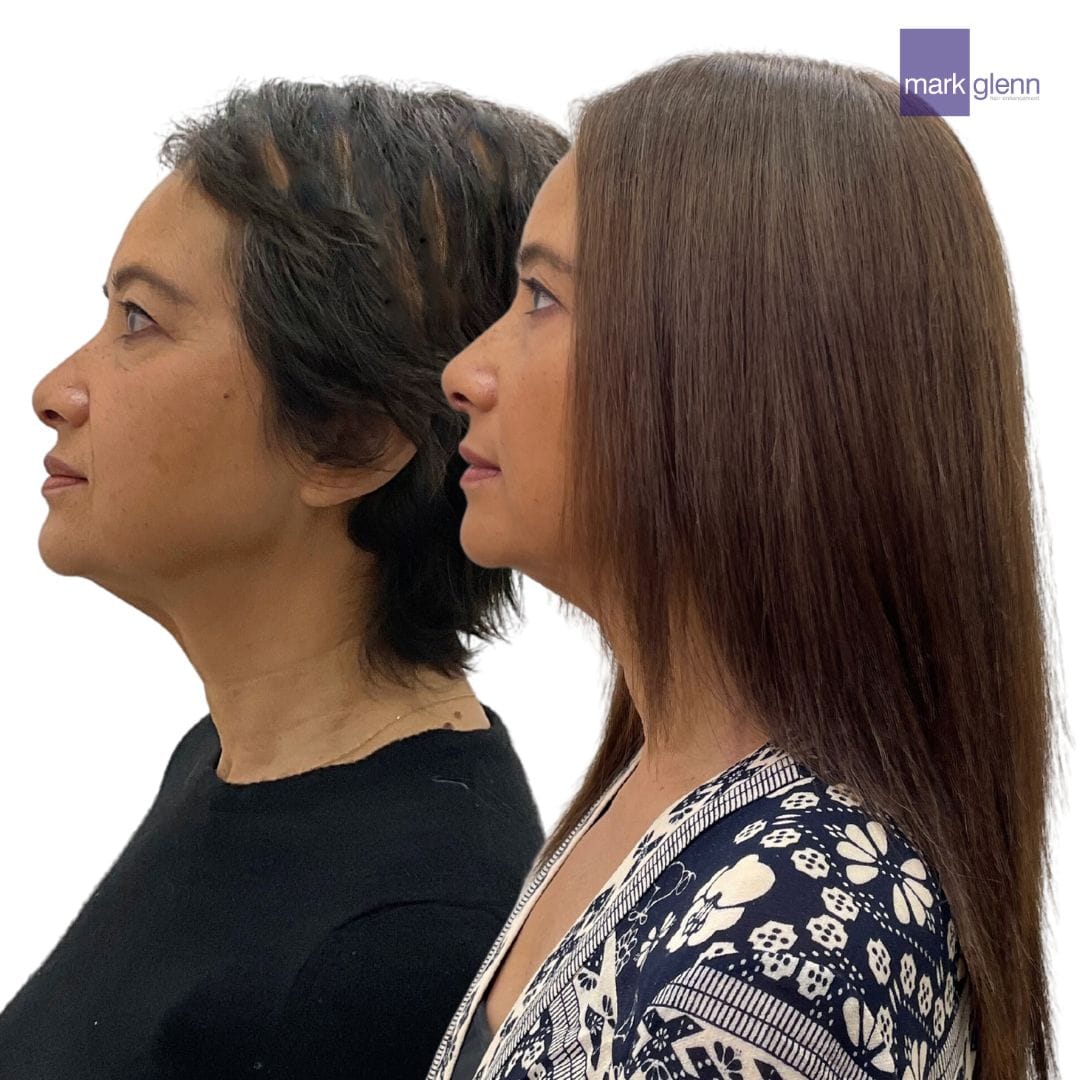 Even when you beat cancer, chemotherapy can devastate your hair. [VIDEO BELOW]
For Estefania, the joy of recovery was tainted by the loss of her hair. Before she found us, she'd been somewhere else where they'd built a hair system and glued it to her head.
As you can imagine, this caused her immense discomfort and irritation as well as doing nothing to help her own hair regrow.
When she turned to Mark Glenn we created a bespoke Kinsey System, using a hypoallergenic mesh along with our featherlight fibre hair.
Most importantly, there are no glues, clips or tapes - in fact, our wonderful team just used their fingers to create a full head of hair that she could wash, brush and style as normal.
And unlike a wig or typical hair system, her own hair is integrated into the style with no shaving or cutting of the hair on her head.
So not only does her scalp continue to breathe and her own hair continue to grow, she can swim, exercise, go out in the wind and rain - do all the things that she'd be able to do if all the hair on her head was her own.
And it's semi-permanent. So unlike a wig, she doesn't need to undergo the depressing de-feminising daily ritual of removal and dressing.
After six months, Estefania's hair had grown about three inches, so it was now long enough to switch her into our Mark Glenn Hair Extensions.
Created again using our beautiful handmade fibre - that's half the weight of human hair - these unique extensions are attached using just our fingers. No glues, no tapes, no rings - nothing. So super light and super safe for your own hair.
And unlike human hair extensions, the fibre hair looks much better for longer, much healthier for longer and much glossier for longer - it's gorgeous and Estefania said it felt like "perfect human hair".
What's more, it doesn't have a cuticle, so the surface is smooth meaning it's less like to tangle and matt which means less stress for your own precious hair.
Our unique method of attachment also means it moves much more naturally in 360 degrees instead of clumping together and lying flat like most human hair extensions do.
Estefania was over the moon with her progress and, thanks to the gentle, protective nature of our specialist extensions, 12 months later her hair recovered to the point where she no longer needed any help from us.
So in just 18 months, we helped her go from zero hair to hero hair that's finally all her own.
"I would without doubt recommend the Kinsey System", said Estefania in a Google review.
"All the team at Mark Glenn are kind, supportive and professional. The service I've received has been amazing and it has enabled me to feel normal whilst going through treatment. My natural hair has grown back beautifully - I'm so grateful."
Big thanks to Estefania for kindly allowing us to share her story and big thanks to our amazing team of Hair Angels who helped her every step of the way. ❤️
F%@k cancer.
w.11400