Case Study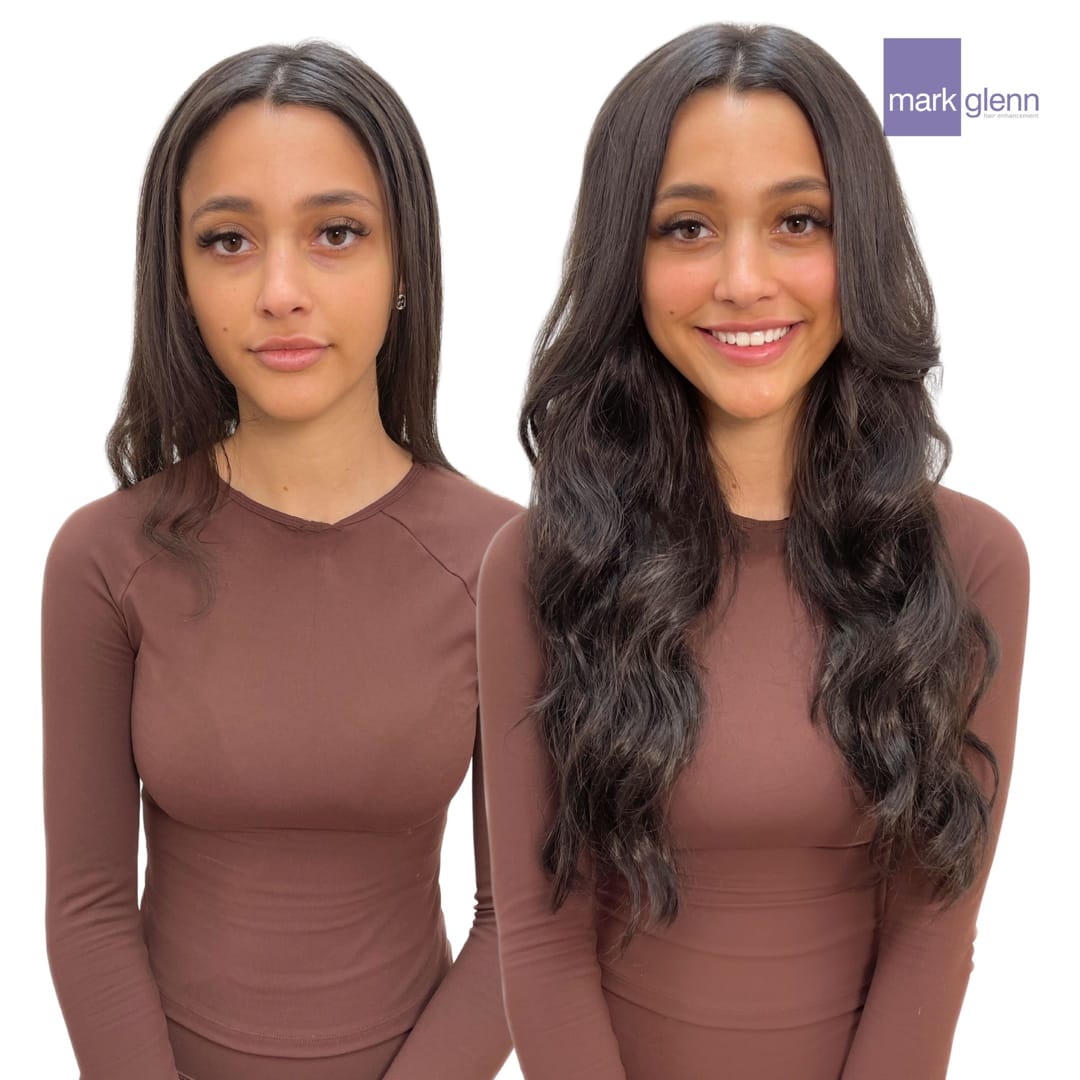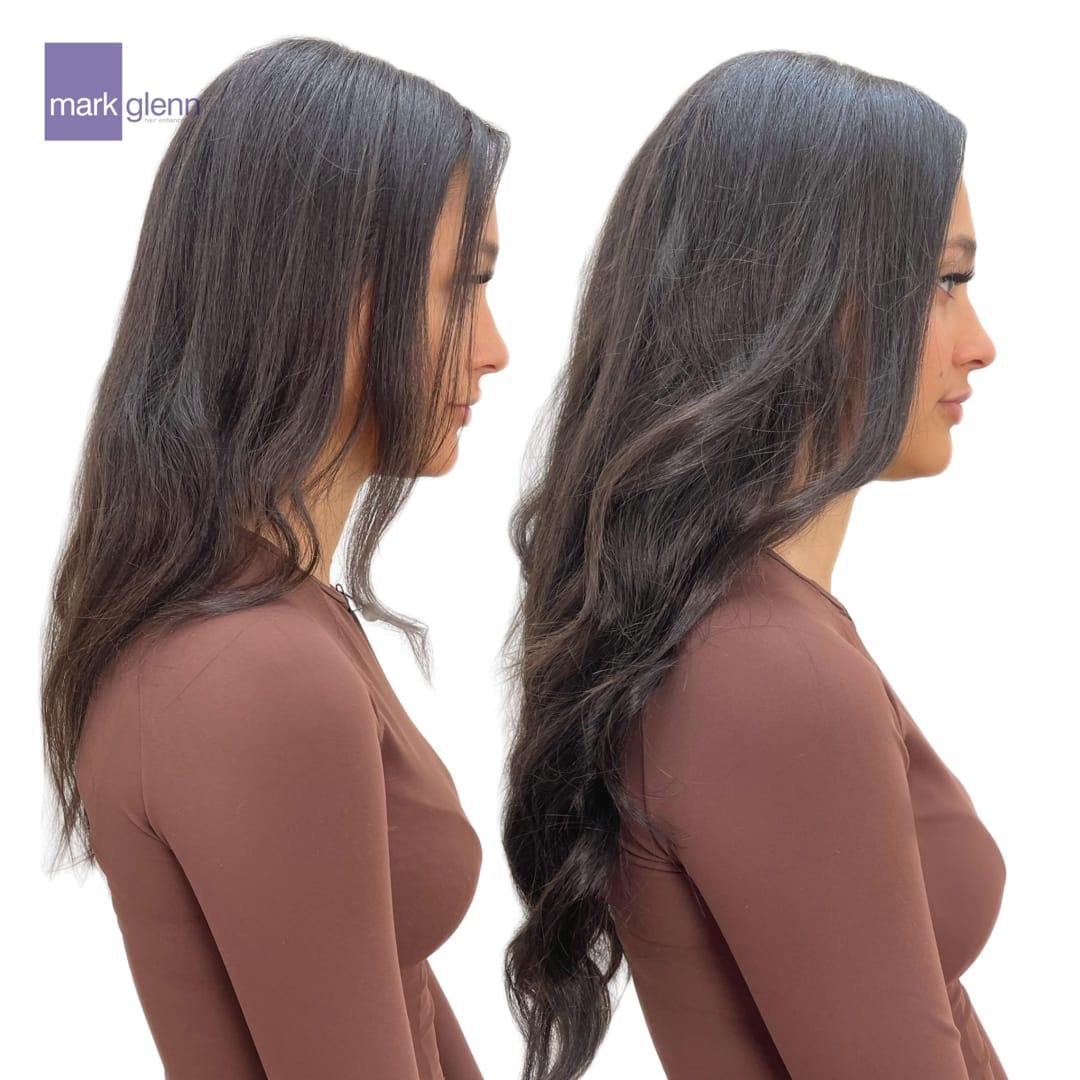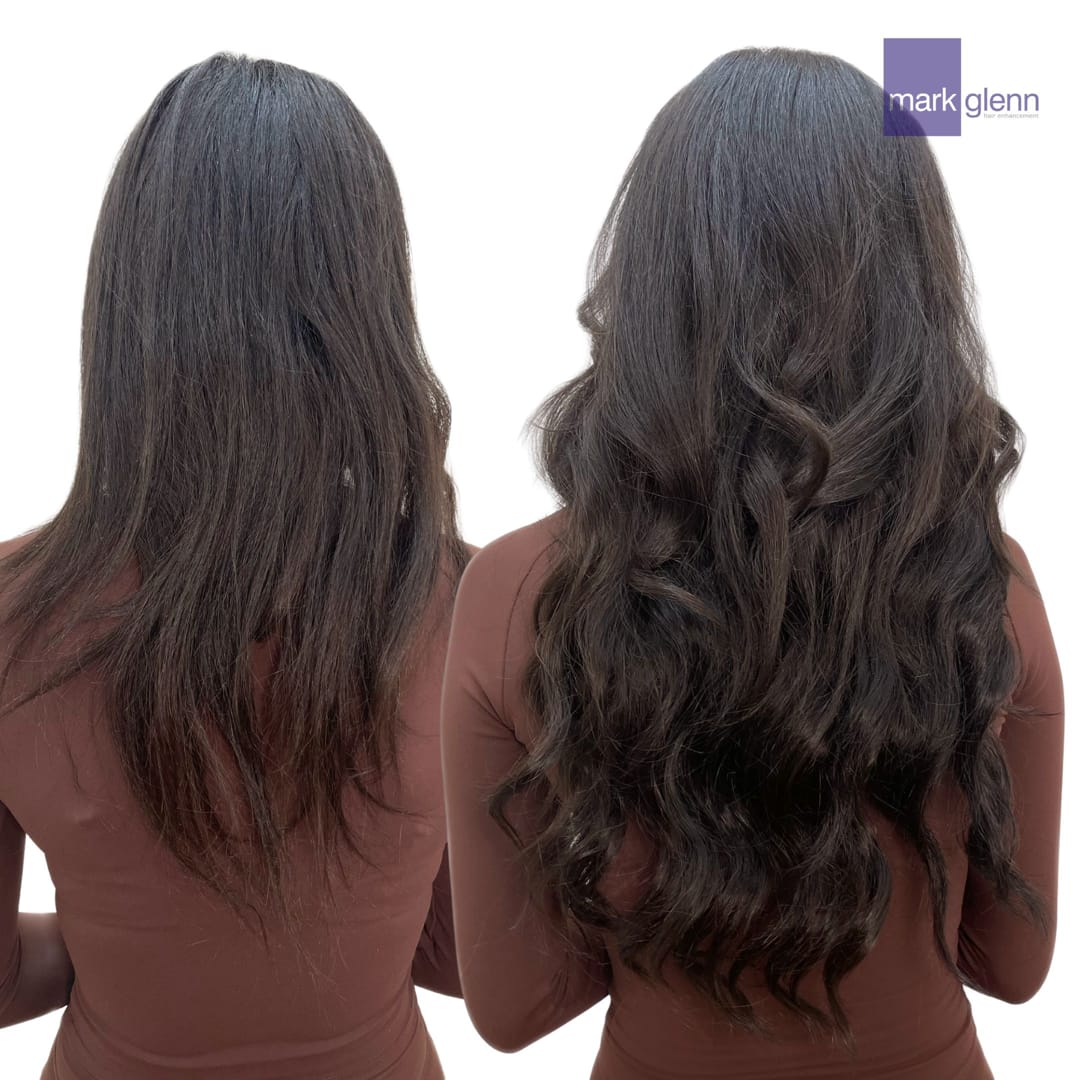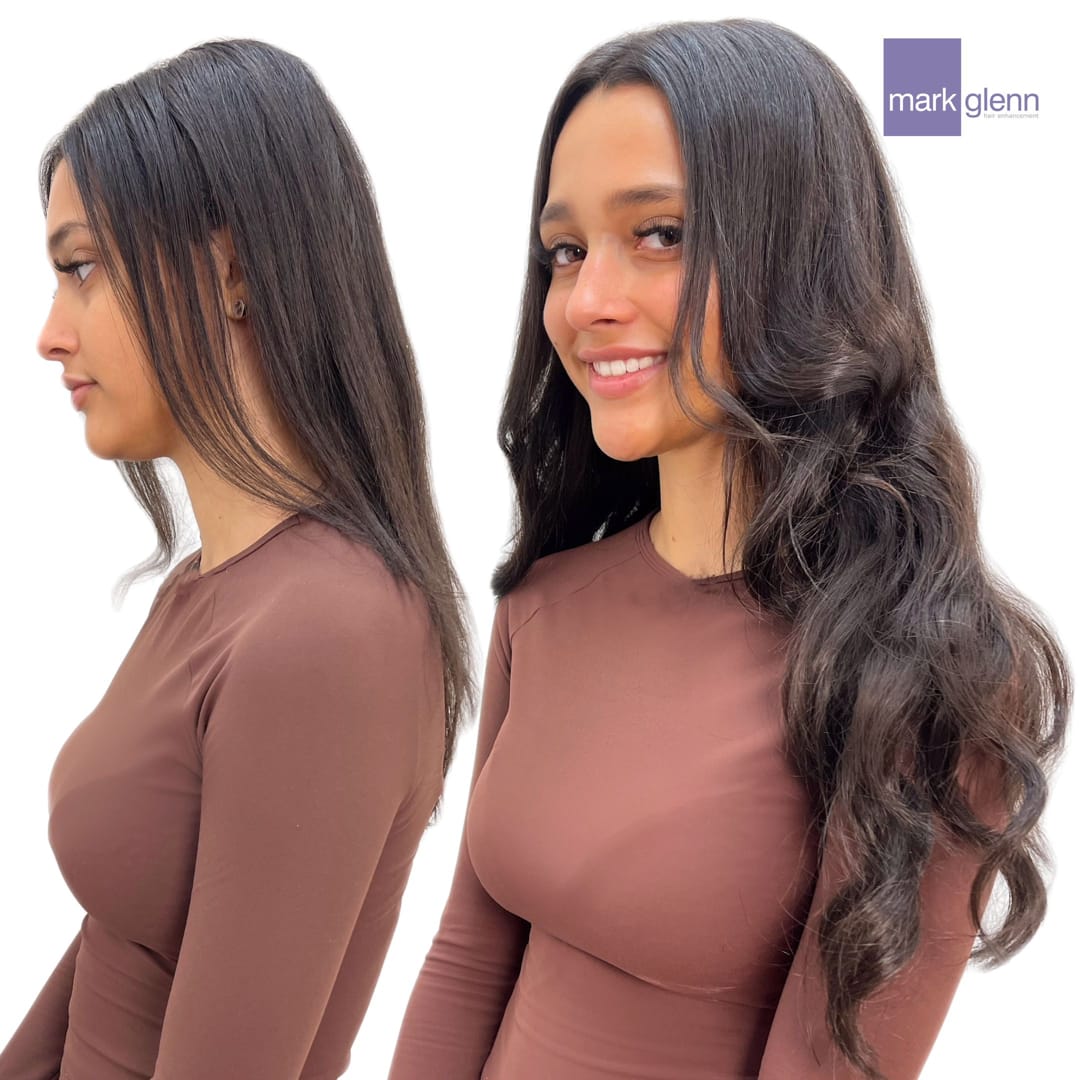 Another beautiful convert from human hair extensions to Mark Glenn's ethical, light and lovely handmade fibre 😊...
Law student Sara - who'd previously tried keratin bonds and micro rings - found the human hair extensions were thinning out her own hair, as well as losing their lustre soon after application. So she turned to us for help.
In the space of an afternoon we applied our unique fibre extensions using just our fingers - no bonds, no chemicals, no clips, no rings, no tapes. And Sara was delighted.
"I love how light it feels and it looks so healthy and glossy", she said. "It almost feels like perfect human hair!"
There are so many benefits to our fibre alternative. Because it's half the weight of human hair and is applied without any harmful chemicals or cumbersome clips it's much safer for your own precious hair.
Unlike "dead" 💀 human hair that soon loses its pre-processed shine, our fibre looks better for longer and it's lack of a cuticle means it's less likely to matt and tangle.
And unlike human hair, you don't need to drench the alien locks in expensive conditioners to keep it looking good. You can even swim in pools and the sea without having to wear a cumbersome cap - pool chemicals and salt water don't affect our hair.
It dries quicker, is easier to style and our unique method of attachment means it moves more naturally in 360 degrees instead of clumping together and lying flat like most human hair extensions.
And it's free of the bad energy that could come from human donor hair that's often taken in distressing circumstances.
We could go on and on. Come and see our gorgeous Hair Angels and we'll take you to hair heaven... 💙😊.
Scroll down for more before and after pictures...
w.11150