Case Study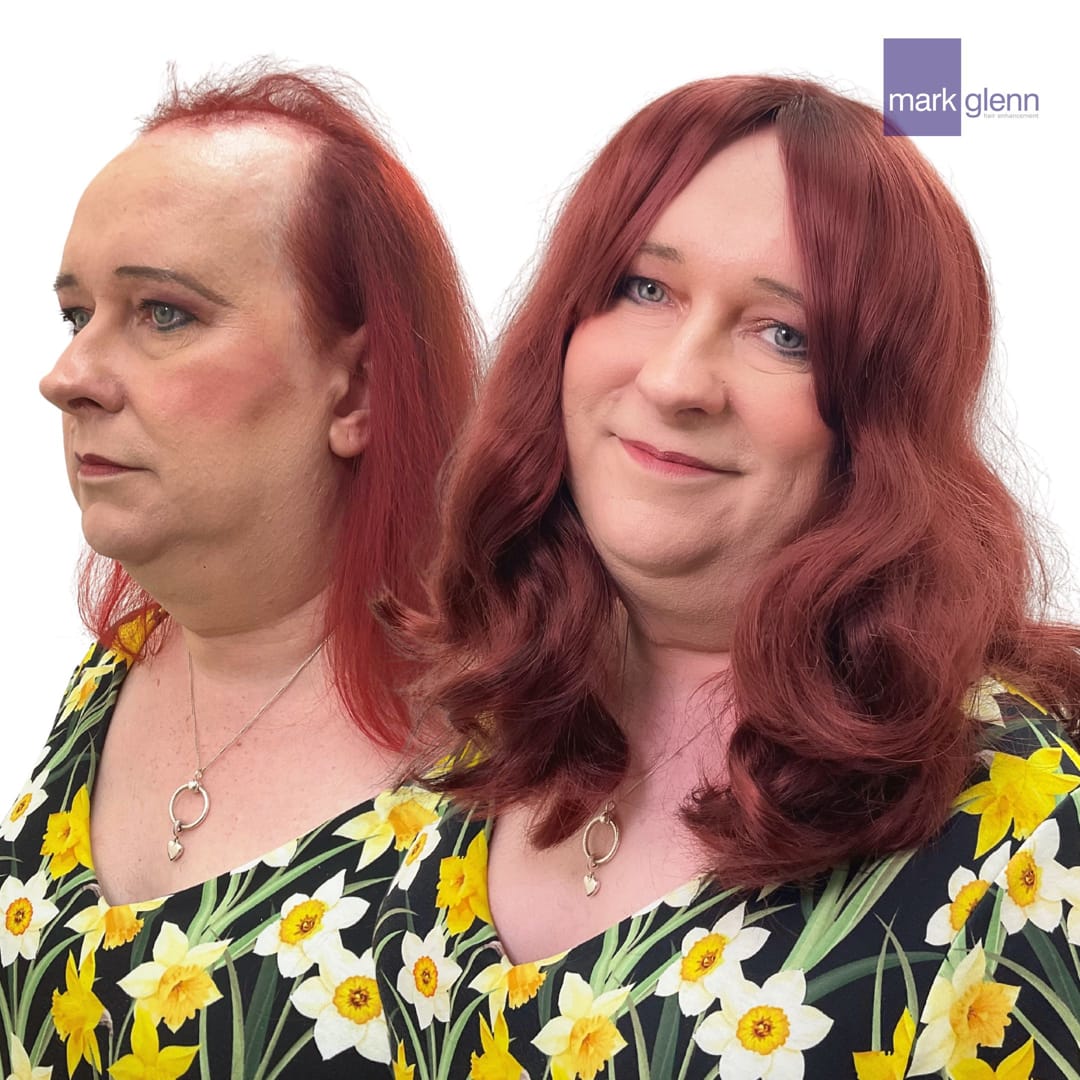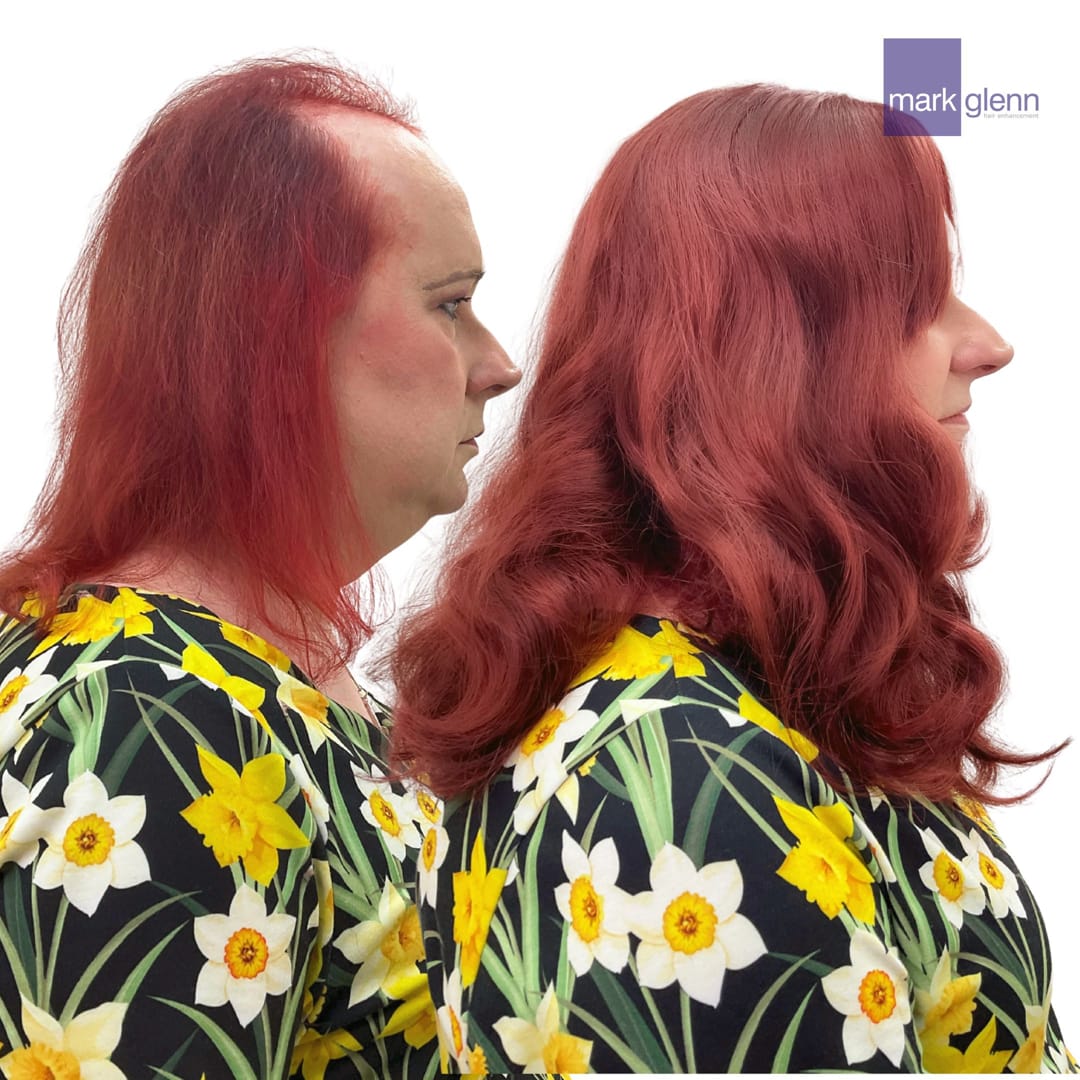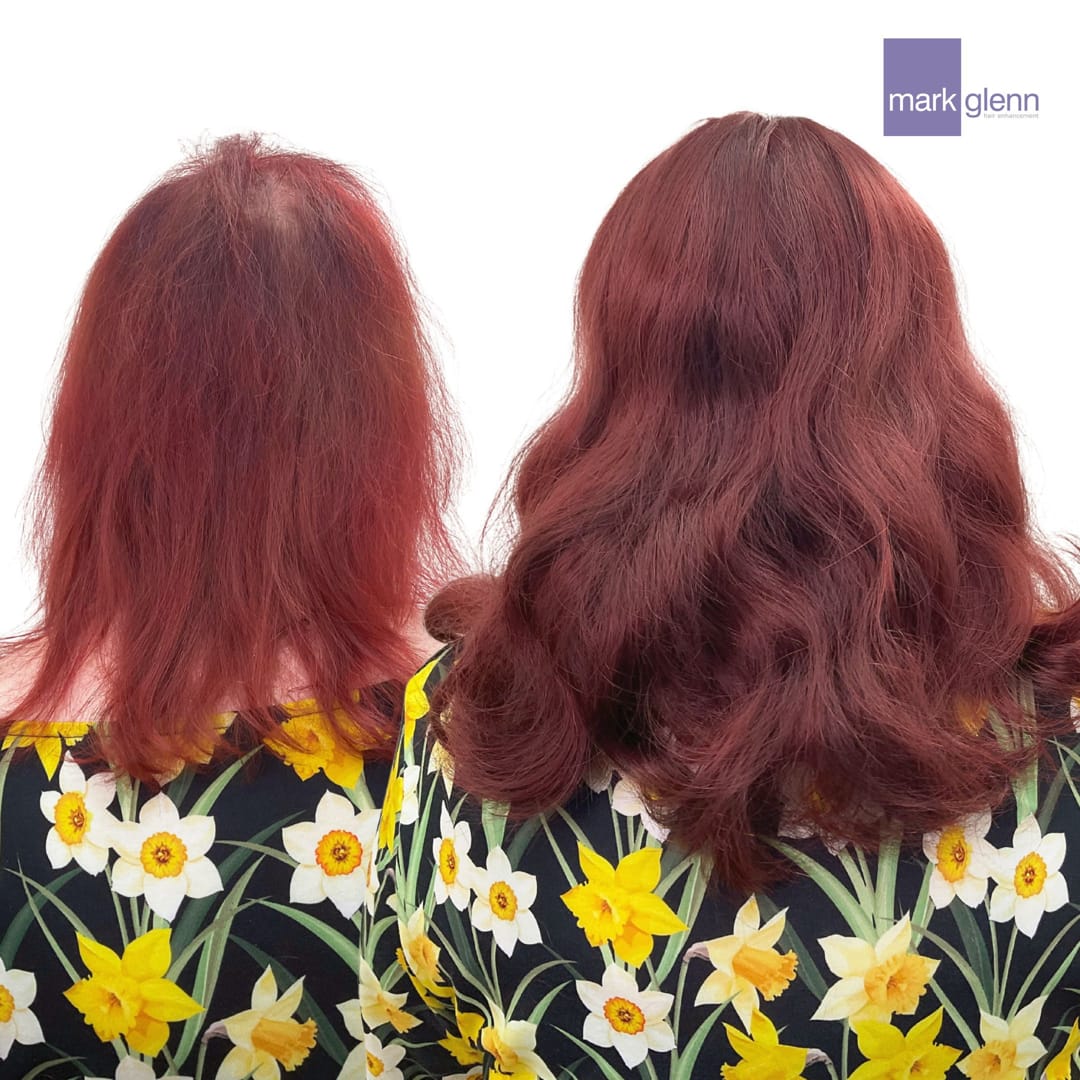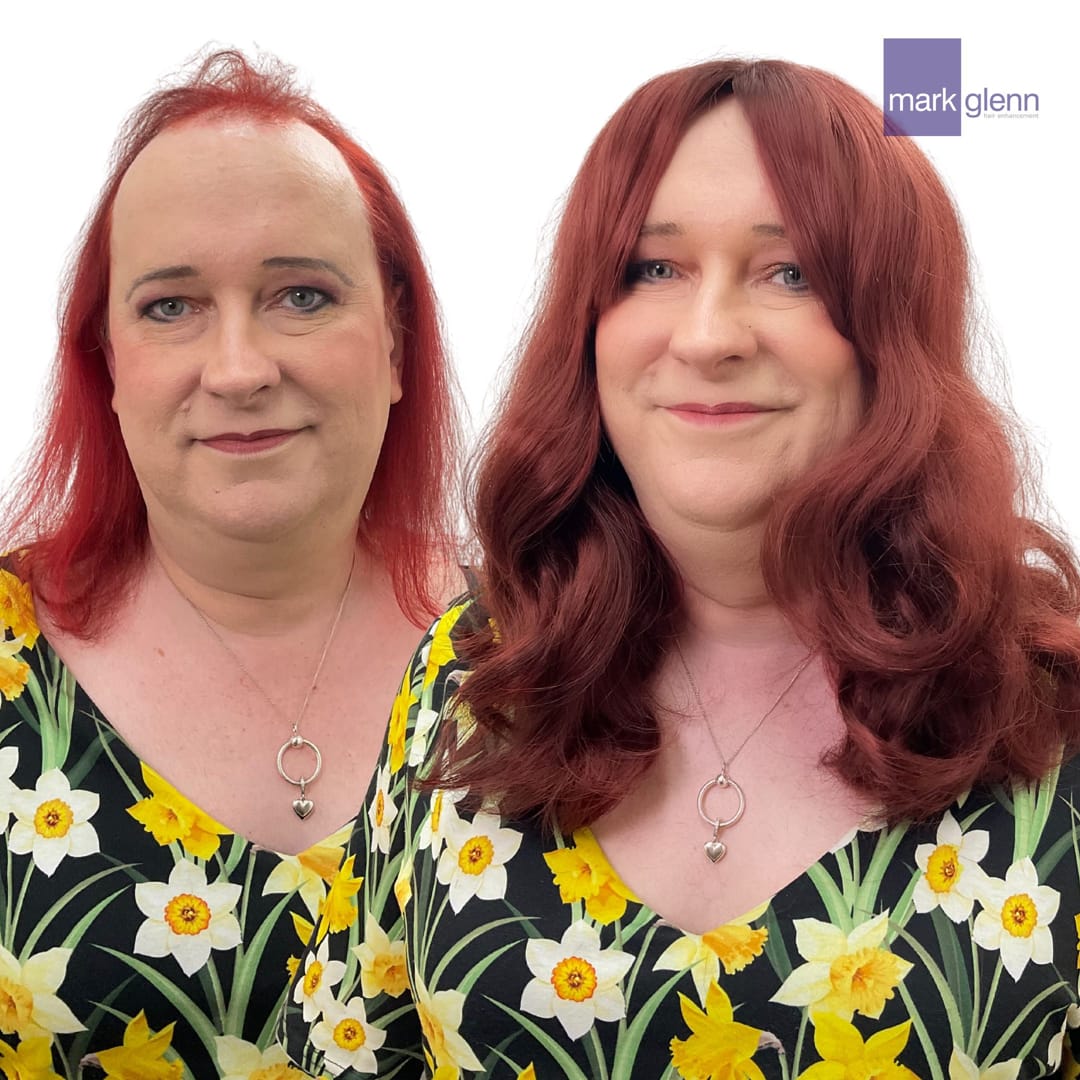 Transitioning is an emotional rollercoaster and the final piece of the jigsaw is typically your hair, the crowning glory of your femininity.
For the lovely Claire, she had some painful and difficult experiences elsewhere before finally finding her home at Mark Glenn. 🌈
If you're losing your hair, the options open to you include hair transplants and wigs. Since a hair transplant is essentially re-arranging the hair on your head - rather than giving you more - thick and flowing locks are impossible without additional help.
And wigs can be hot, itchy and impractical, particularly if you have an active lifestyle. A good-fitting wig typically requires you to shave your head and glue it on which hardly makes you feel complete, never mind the de-feminising constant removal and "dressing".
This is where our Kinsey System really shines. A safe, secure, semi-permanent solution, your precious existing hair isn't removed or hidden away. Instead, it's integrated into the style, intermingling with the cosmetic hair, adding to its realism.
There's no glues, tapes, threads, clips or weaves. It's all created using a fine, hypo-allergenic mesh, our beautiful hand-made fibre and just the fingers of our skilled Hair Angels.
You can swim🤿, surf🏄‍♀️, go out in the wind and rain🌧, exercise🤸‍♀️, ride a bike🚴‍♀️, ride a horse🏇, wear it up☝️, wear it down👇 and style it just like the real thing.
Our ethical, bad-karma-free hair fibre is the hair you've always wanted - impossible to tell from the real thing it's easy to style and half the weight of human hair meaning less stress for you and less stress for your existing hair.
In recent years, our work was at the centre of "The Making of Me", a ground-breaking Channel 4 documentary following the ups and downs of a trans journey with our hair taking a starring role.
So if you're making the transition and want to make the most of your hair, come and see our wonderful team for some honest, straightforward advice on what's possible for you. ❤️💚💙💜💛
w.11135