Case Study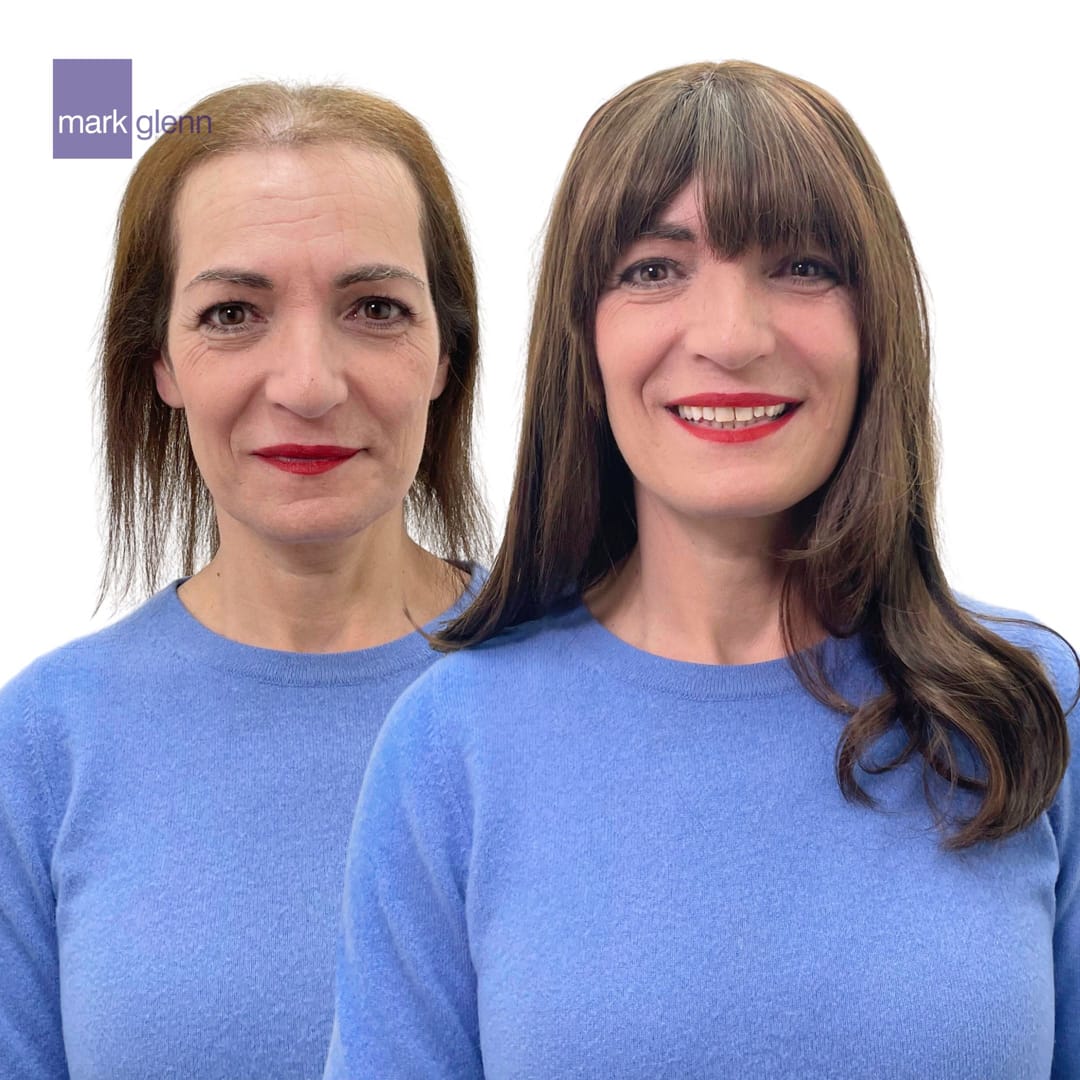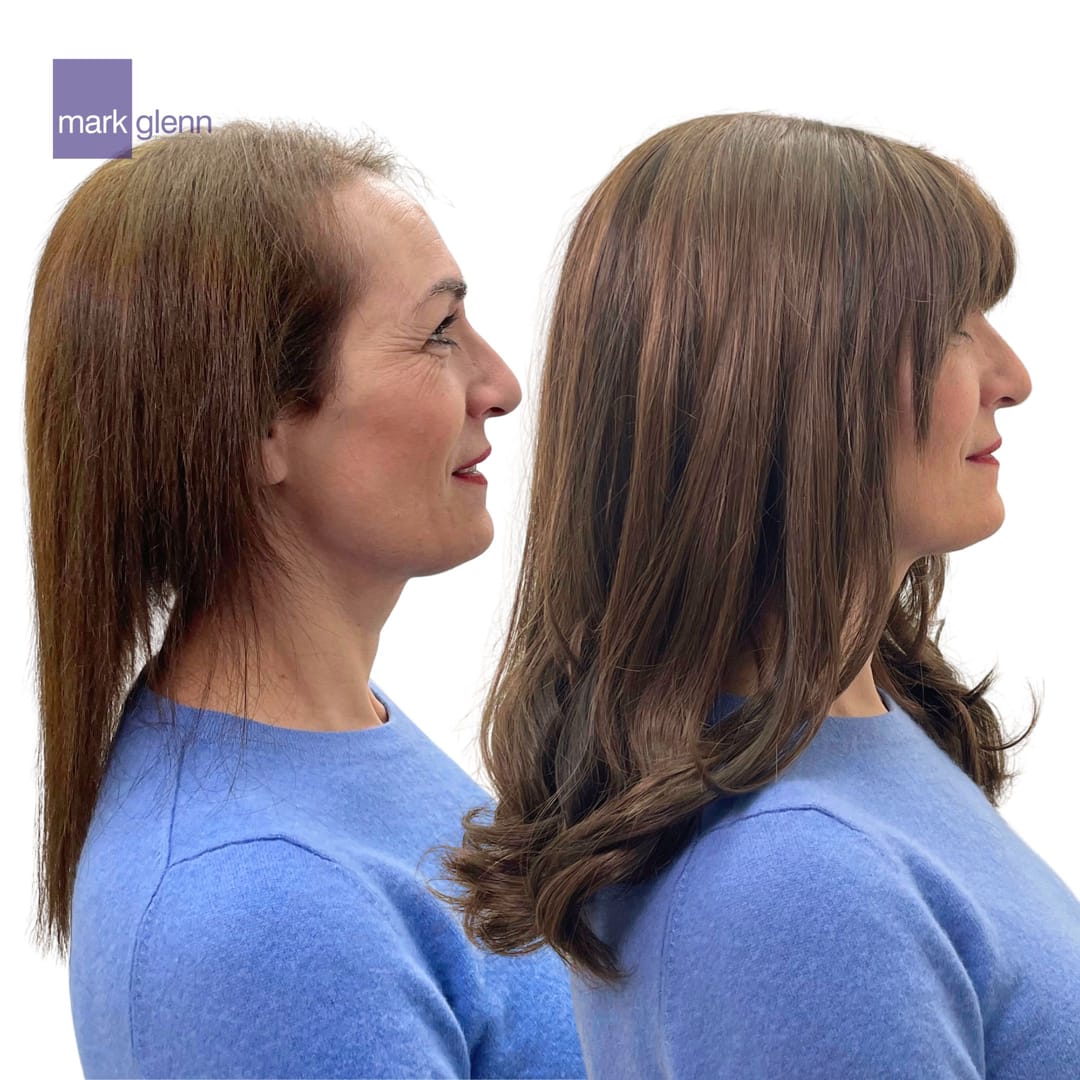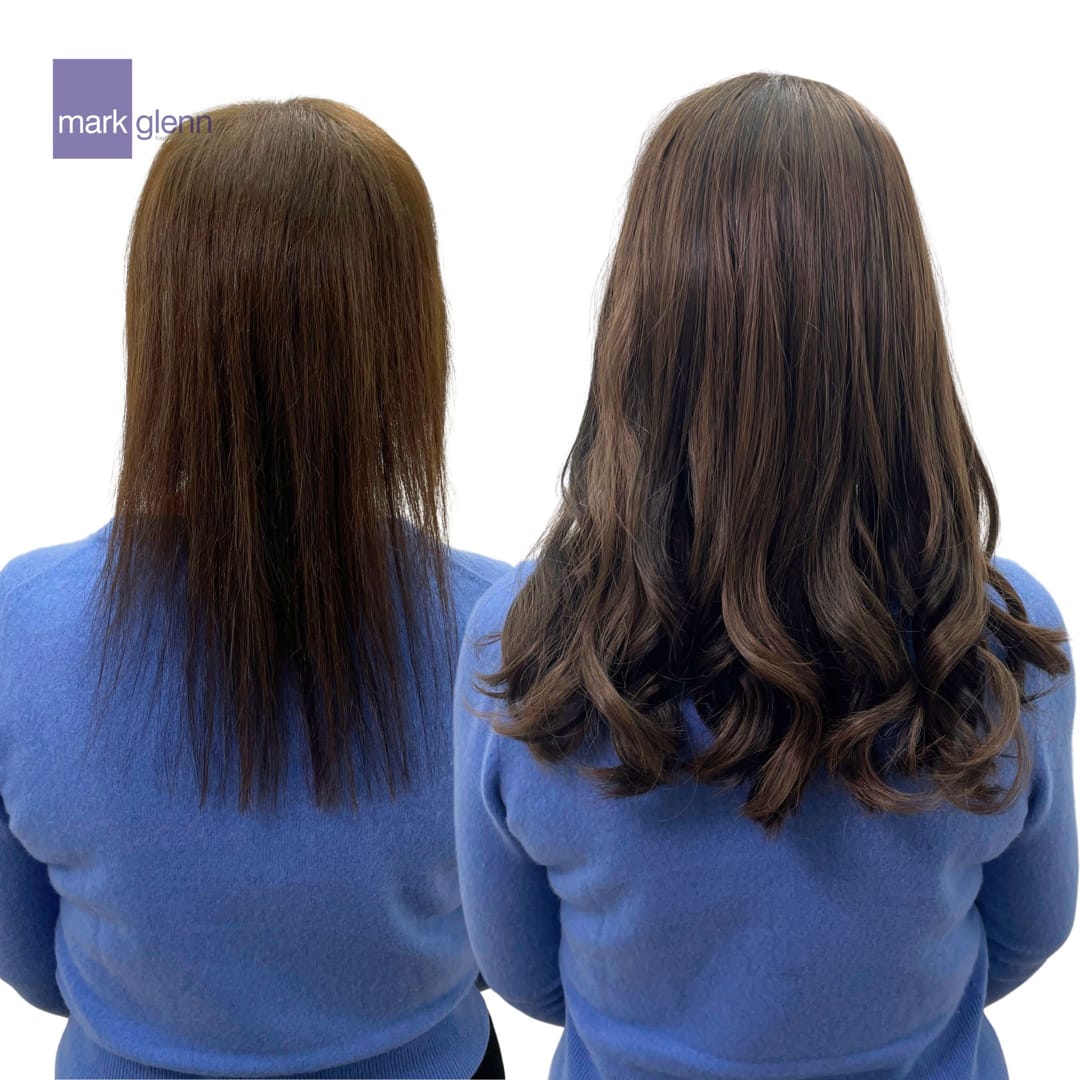 Tears of joy with this incredible hair loss transformation 💖.
Our adorable client described our talented team's work as, "the hair of her dreams" after years of suffering with debilitating hair loss.
Our unique Kinsey System is a truly bespoke alternative to traditional wigs and hairpieces using no glue, clips or tapes.
Exclusively created with our gorgeous and unique handmade fibre - a half-the-weight, easier-to-style, ethical-and-kind alternative to human hair.
You can wash it, blow dry it, run your fingers through it, tug at it, swim with it, go out in the wind and rain... in fact, it's the next best thing to having a full head of your own hair.
And since your own hair is integrated with the cosmetic hair - and not covered up or shaved off like a traditional wig - it continues to grow as normal and your scalp can finally breathe 24/7.
Also, bear in mind our "after" picture was taken as soon as the work was complete. But once your hair's washed for the first time a couple of days later it looks even better - softer, fluffier and indistinguishable from the real thing.
If you're worried about your female hair loss and want to be "you" again, come and see us for a free consultation and we'll show you what we can do.
More detailed pictures below...
w.10950