Case Study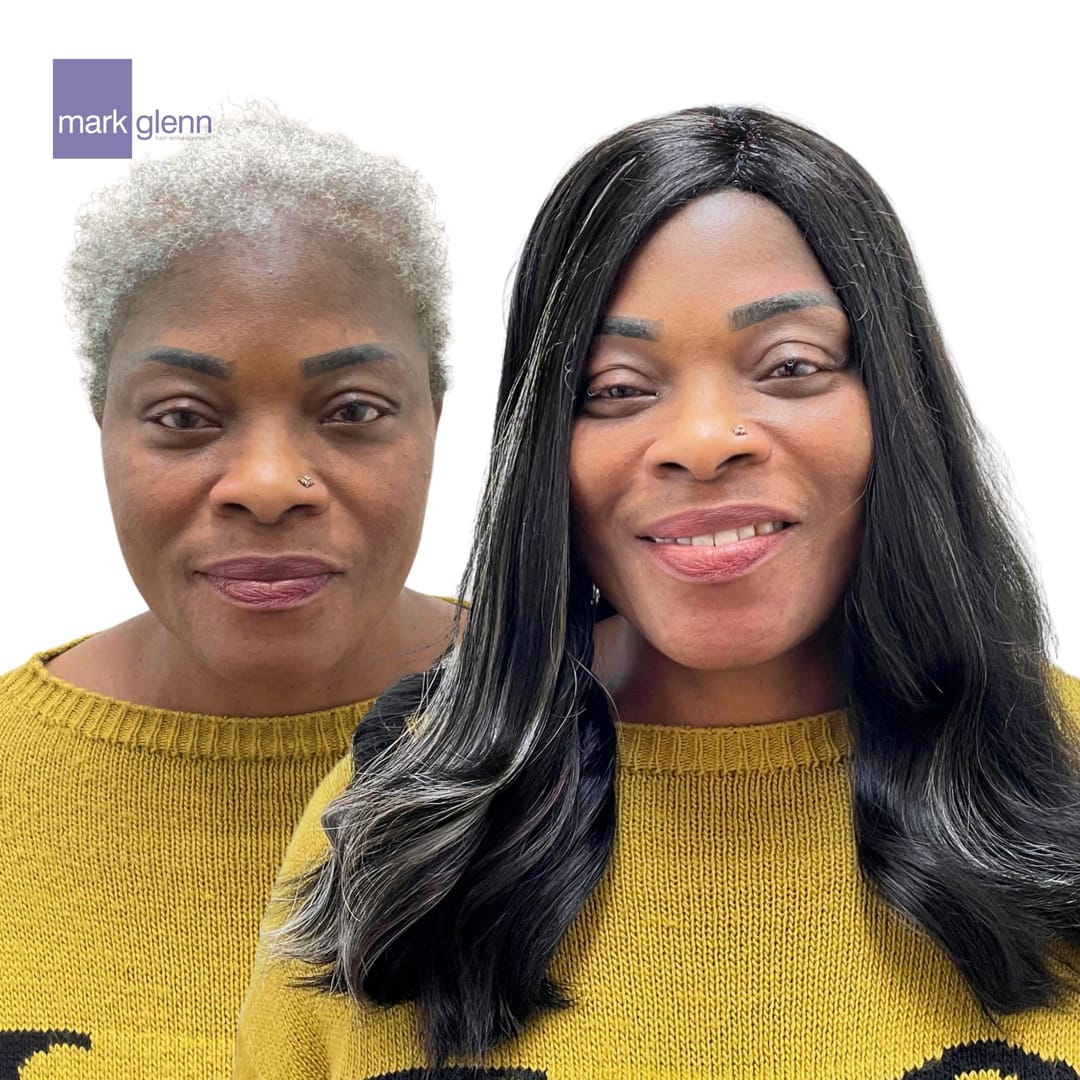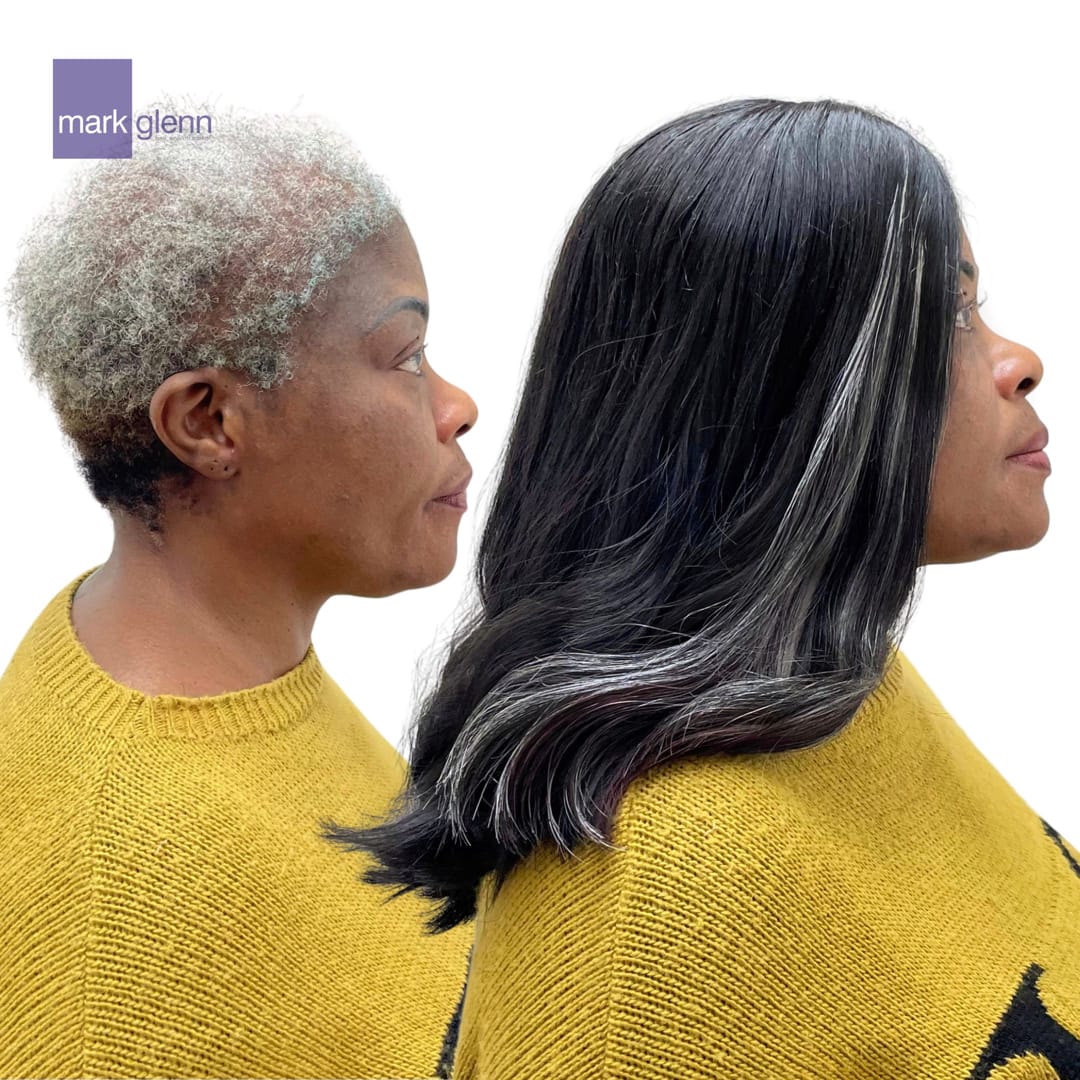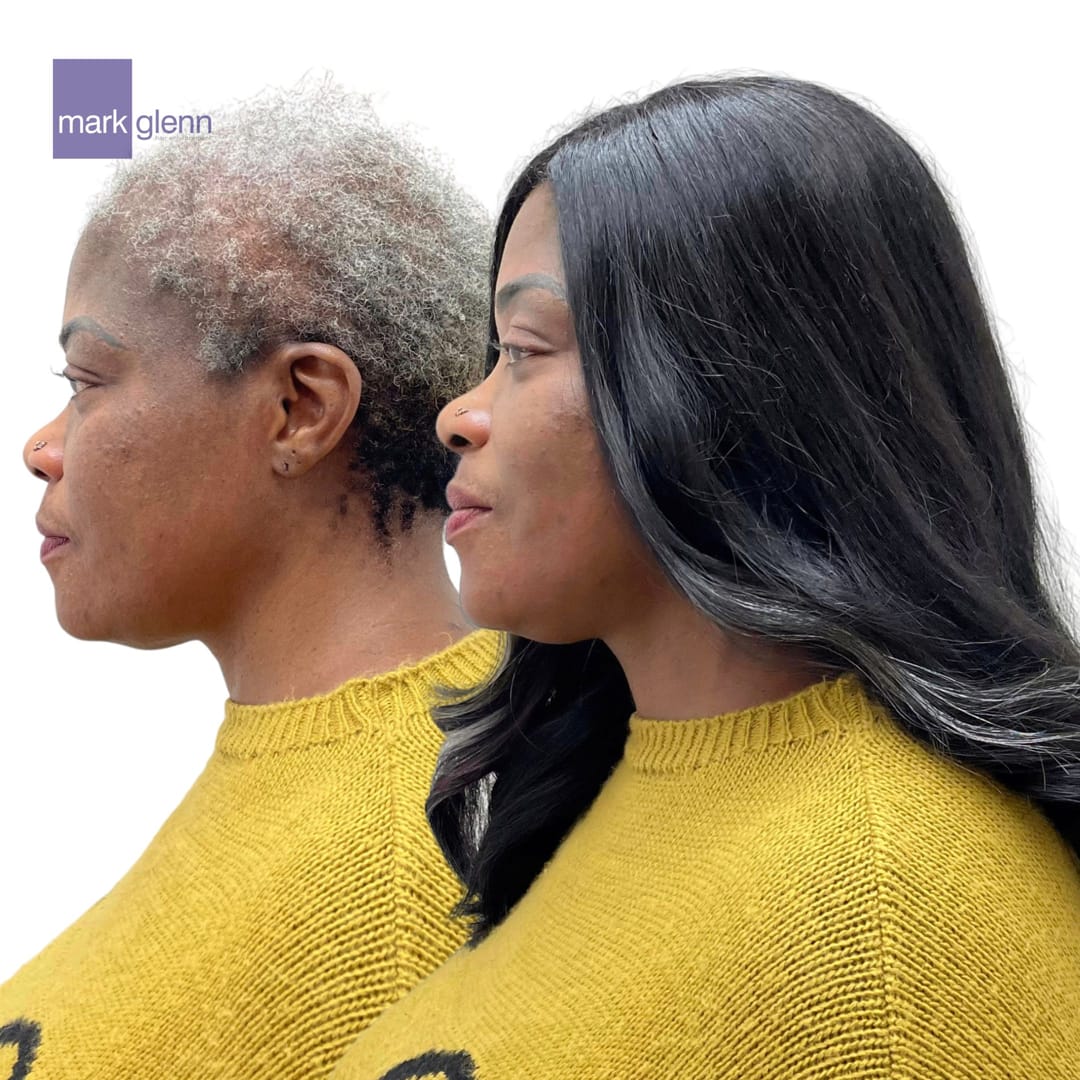 Another miracle 💙 at Mark Glenn with the lovely Yetunde finally seeing new hair growth after years of trying things that made her hair loss worse.
Before coming to us, she'd exhaustively trialled a number of potential "solutions" including a hair transplant but nothing seemed to work.
As a result, Yetunde would shave her head every 2 weeks because she didn't like the look of her sparse hair.
Despondent, she came to see our amazing Hair Angels and we created a gorgeous new Kinsey System, a hair integration technique that uses no glues, clips, threads, rings or tapes - just our beautiful, lightweight, hand-made fibre and the talented fingers of our team.
And, when we temporarily removed the system there were squeals of joy as Yetunde said, "I haven't seen my hair grow like this for over 25 years!" 😂
A stark contrast to when she first came to us a few months ago when her loss was significant, including a prominent bald spot on the top of her head.
But not anymore. Her hair is finally filling out and we're all hopeful she'll be able to completely come out of the system in several months.
We regularly see this strange phenomenon with clients and it's hard to establish exactly why it happens.
It could be the scalp stimulation that our system provides or it could be the absence of the psychological stress of looking in the mirror and seeing a sparse head of hair.
Whatever it is, we're always over the moon when it happens and, once the hair is long enough and stable enough, we typically switch the client over to our specialist hair extension technique until their hair is long enough to exist without any cosmetic help.
So if you've tried everything else, come and check us out and let's see if we can be your final port of call in your quest to solve your hair loss issues.
w.11120