Case Study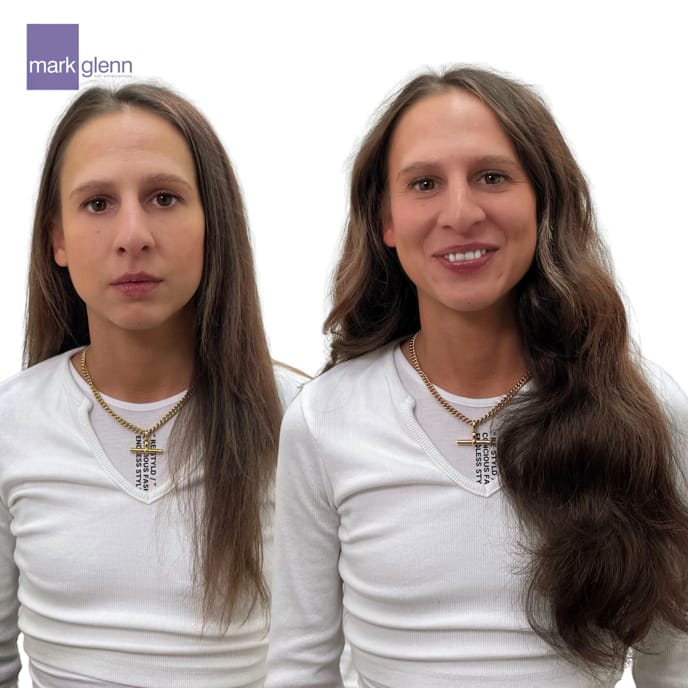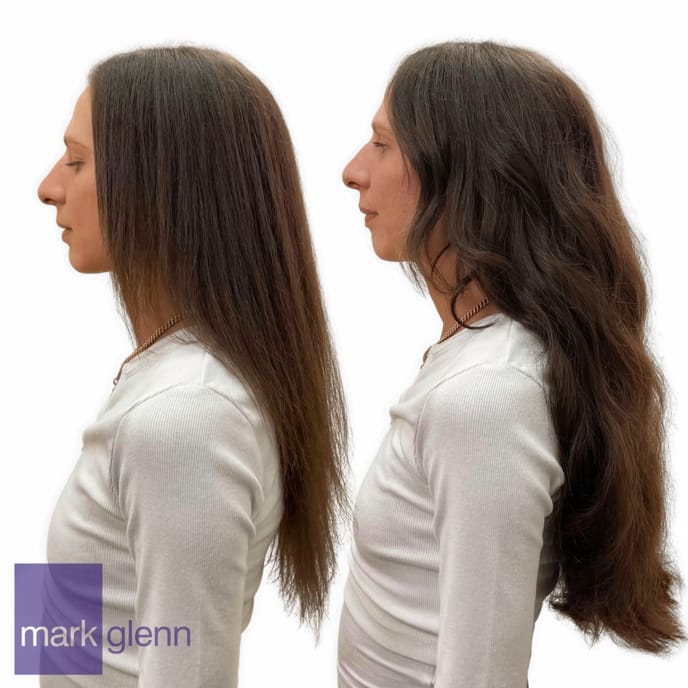 Taped-in human hair extension tracks had wrecked this client's hair. But she wanted the impossible - masses of volume without making her existing hair worse..
Thankfully, the impossible is our speciality 😉. And we gave her the volume she craved using Mark Glenn Hair Extensions, a lighter, glossier and far superior alternative to human hair.
Half the weight of human hair and applied using just the fingers of our talented Hair Angels, our unique fibre solution means you can add the kind of volume that's normally impossible to achieve with human hair extensions.
And because we're not using any chemicals, clips, glues, rings or tapes - just our gorgeous handmade fibre and our fingers - client's hair is typically in even better condition when we take them out than when we put them in.
The colour match is better - because it's custom-blended using a multitude of shades with you sat right in front of us - and it's easier to take care of, needing no special shampoos or conditioners to keep the hair looking fabulous.
You can style it just like the real thing but unlike the real thing it does what you tell it to - so bouncy curls, gorgeous waves or silky straight is easily achievable.
It's a more ethical and cleaner alternative, Vegan-friendly and bad-karma-free.
(Oh and did we mention our legendary Mark Glenn Money-Back Guarantee of Gorgeousness™?!) 💖
w.11025