Case Study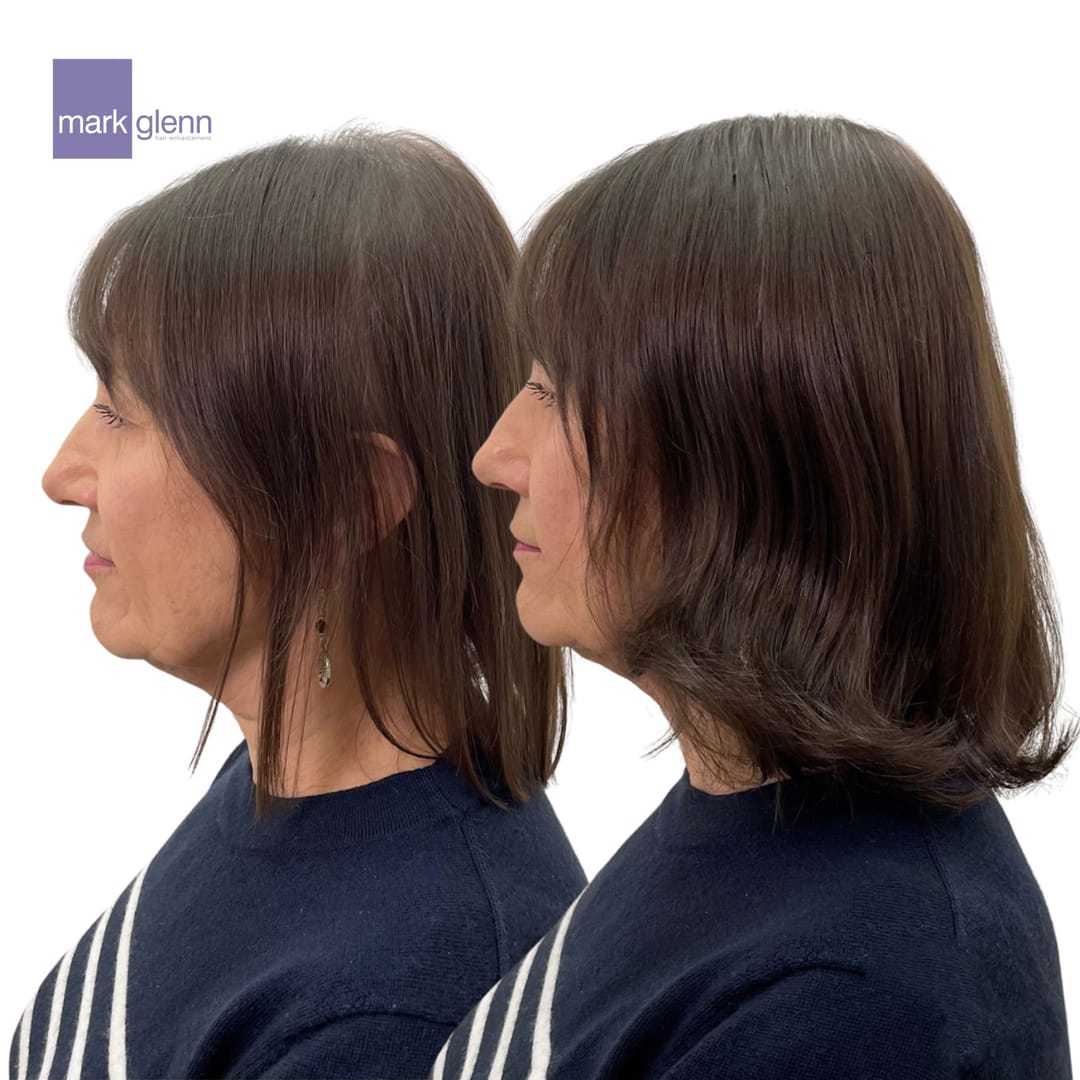 Limp and lifeless to bouncy and lovely - and no rings, clips, glues or bad karma.
Sometimes, subtle is better. And here, with just a few of our unique, perfectly placed handmade fibre extensions, this gorgeous client instantly gets the thicker hair she's always wanted.
Mark Glenn fibre hair extensions look lovelier for longer, need no fancy shampoos or expensive conditioners and are the safer and more ethical alternative to human hair.
Easier to style, less likely to tangle and half the weight of the human alternative our incredible team creates the look of your dreams with just the nimble use of their fingers.
No chemicals, no bonding, no clunky rings. Just our beautiful fibre hair that gives you limitless possibilities when it comes to creative styling - easily curl it, straighten it, wave it, the choice is yours.
Come in and see for yourself - reach out and book a free consultation, we'd love to see you 😍
w.10900