Case Study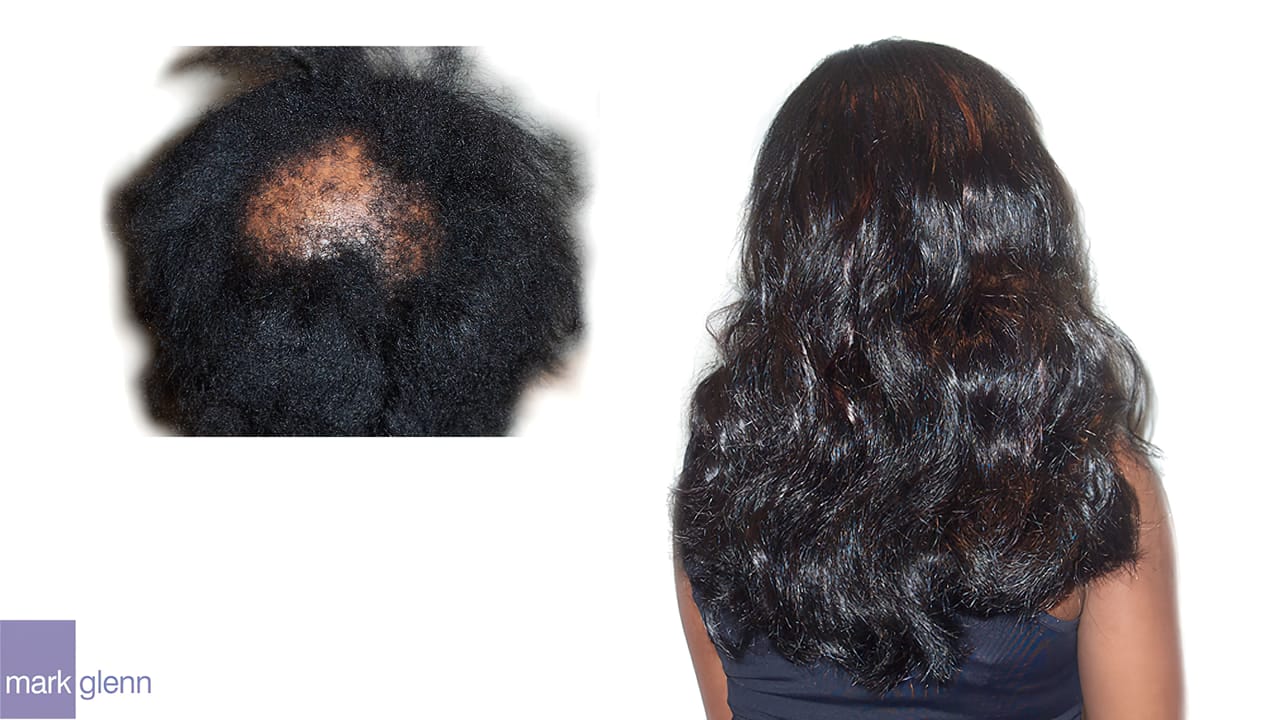 This client's Traction Alopecia is thought to have been caused by repeatedly using a clip-on hairpiece in the same area.
Other causes of Traction Alopecia include badly-fitted wigs, heavy human hair extensions and sewn-in or glued-in hair weaves - basically, anything that puts undue stress on the hair.
Even wearing hair in a tight ponytail can cause this condition. In most cases, the hair comes back although the damage is sometimes permanent.
The reason our techniques don't typically cause this condition are two-fold - the materials we use and the skill of the application.
The hair we use is a beautiful, hand-made fibre that's half the weight of human hair - yet absolutely undetectable from the real thing - and we don't use any glues, threads, tapes, clips or chemicals in either its application or its removal (find out more on our faq pages).
Our team's work is extremely delicate and time-consuming and our first priority is always maintaining and improving the condition of the client's hair - as many of our clients, who've seen a full recovery of their own specific hair loss, will testify.
More pictures below...
w.2300