Case Study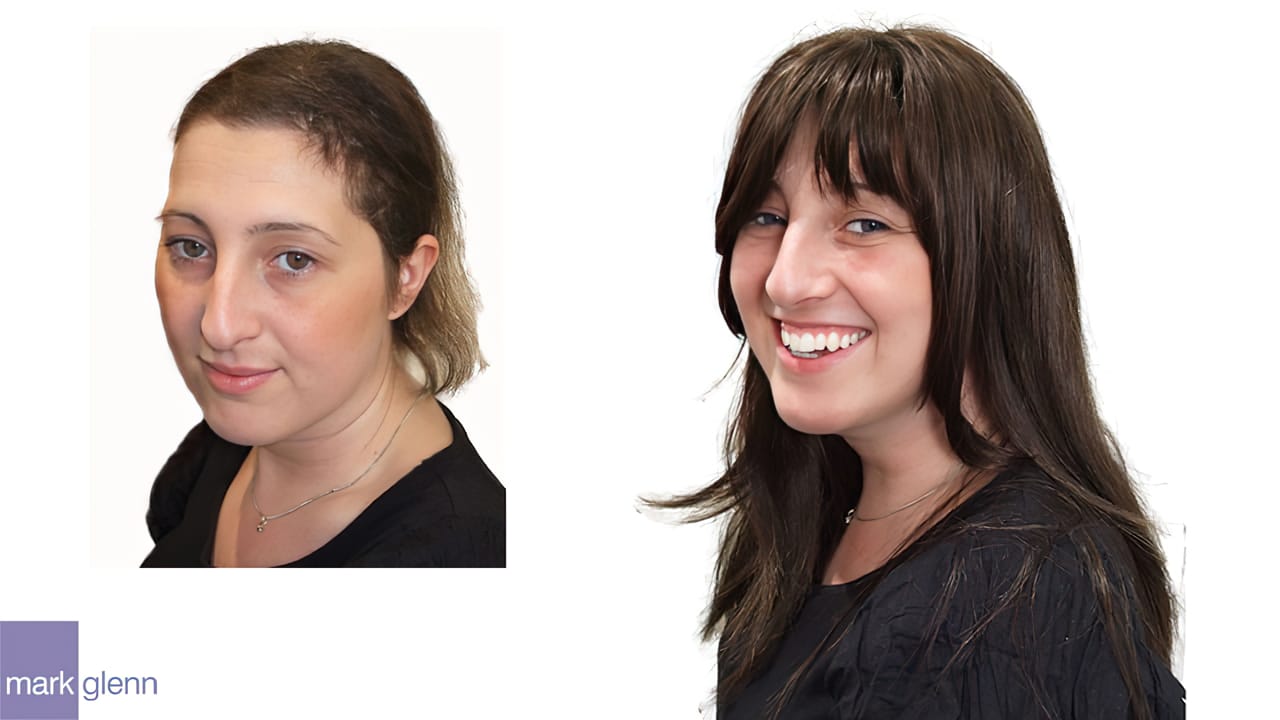 This client, a post-chemotherapy cancer patient, was diagnosed with Leukaemia six months before her long planned-for wedding.
She made a full recovery but her hair was in a state and she needed to look fabulous for her big day - so she turned to us for help.
Her hair was far too thin and patchy for any form of hair extensions so we used our Kinsey System to fill out her existing hair without the use of anything aside from our clever fingers, our fibre hair and a very fine silk mesh.
She can wash, swim, blow-dry, straighten, style, swing from the rafters - in fact, just about anything she could do as if it were all her own hair.
And, whilst her hair continues to recover, she has an apparent full head of gorgeous locks.
As you can see from both the video and the before and after pictures, her wedding was a great success and most of all, she looked lovely.
Video - Chemotherapy Hair Loss fixed with The Kinsey System
w.9000