Case Study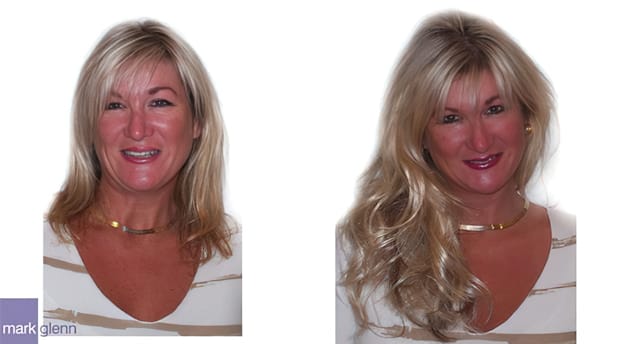 Gorgeous, bouncy curls. Classic elegance and sex appeal, all rolled into one!
And remember that you can typically wear extensions like this either curly or straight - the choice is yours.
That's because we use a beautiful, hand-made fibre for our extensions that reacts well to heat.
Want curls? Easy - just stick a few rollers in. Or use a tool with a variable temperature, like a Dyson Airwrap.
Just want a bit of "bounce"? Easy - scrunch the hair in your hand and give a short blast with the hairdryer to hold the "wave".
Want it silky straight? Easy - run your brush and hairdryer along the length of the hair to produce a result that even the best straightening irons would find hard to beat.
And you can also use straighteners on the hair, as long as the temperature is set low enough - ask us for advice.
w.720