Case Study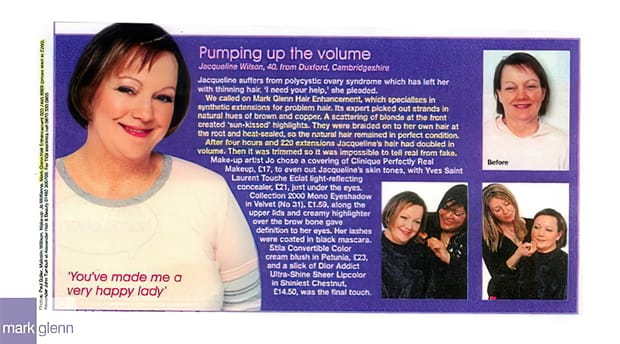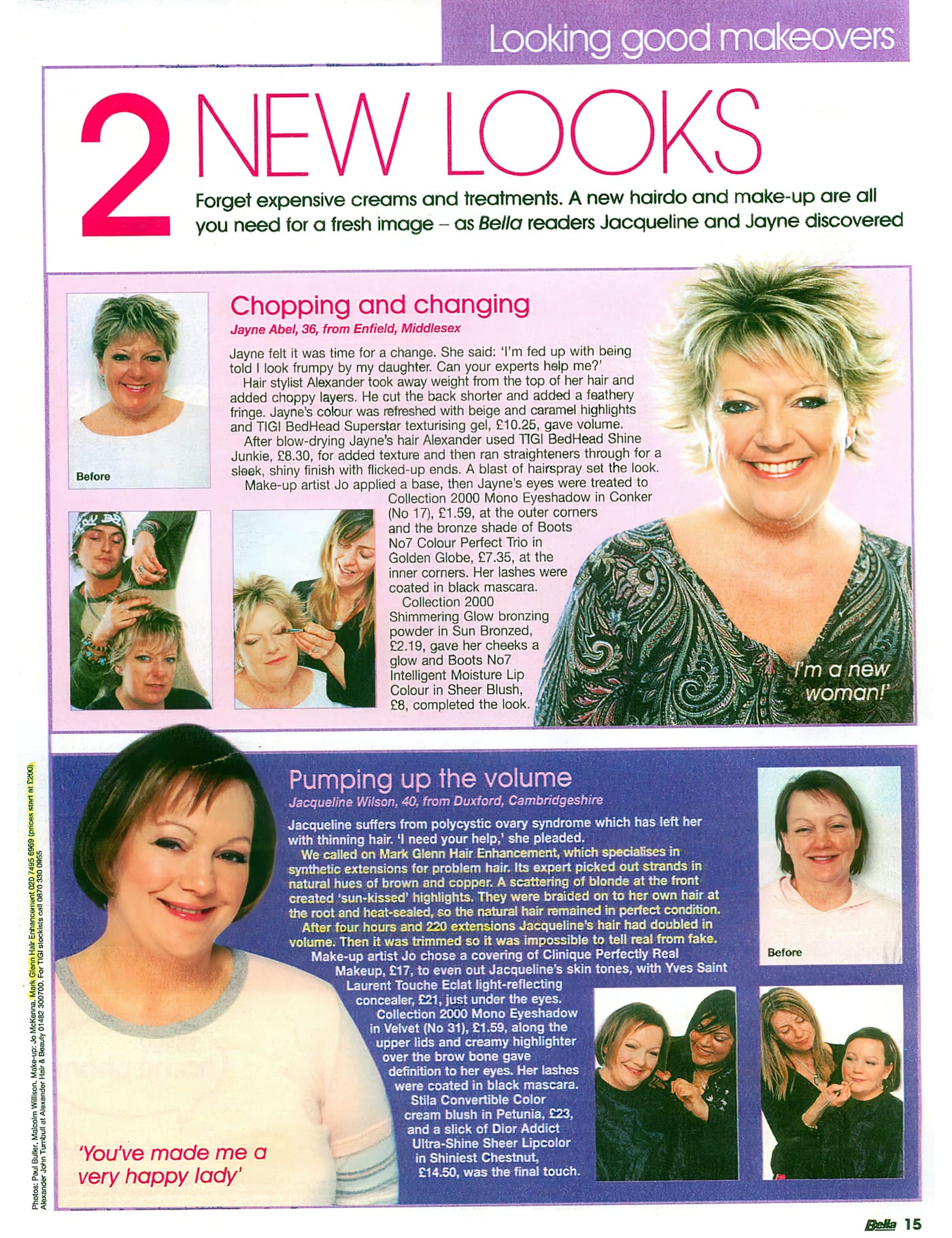 "You've made me a very happy lady" said a polycystic ovary syndrome sufferer after Bella Magazine gave her a hair extension makeover courtesy of Mark Glenn Hair Enhancement.
Jacqueline Wilson told the magazine, "I need your help" after she was left with thinning hair.
The magazine described us as "specialists in problem hair".
Jacqueline's look was completed with expert help from a leading make-up artist. The text of the article is reproduced below:
Pumping up the volume

Jacqueline Wilson, 40, from Duxford, Cambridgeshire

Jacqueline suffers from polycystic ovary syndrome (POS) which has left her with thinning hair. 'I need your help,' she pleaded.

We called on Mark Glenn Hair Enhancement, which specialises in synthetic extensions for problem hair.

You've made me a very happy lady

Its expert picked out strands in natural hues of brown and copper. A scattering of blonde at the front created 'sun-kissed' highlights. They were braided on to her own hair at the root and heat-sealed, so the natural hair remained in perfect condition.

After four hours and 220 extensions Jacqueline's hair had doubled in volume. Then it was trimmed so it was impossible to tell real from fake.

Make-up artist Jo chose a covering of Clinique Perfectly Real Makeup, £17, to even out Jacqueline's skin tones, with Yves Saint Laurent Touche Eclat light-reflecting concealer, £21, just under the eyes.

Jacqueline said, 'You've made me a very happy lady.'
Bella Magazine Makeover - 'Pumping up the volume with Mark Glenn hair extensions' (2.71 mb)
w.3000