Case Study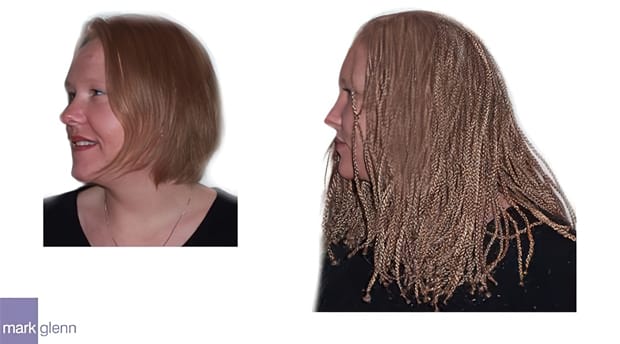 Not something we'd normally undertake entirely by hand, this client was very persistent and won us over!
She was going on a long holiday and wanted temporary braids so that she could just "forget about her hair".
An almost yearly ritual, she'd previously been unhappy with braids provided by other extension designers, citing the colour matching and the loss of extensions as two major sore points.
Each braid was painstakingly platted by hand - we don't use pre-braided hair - taking several hours.
She was delighted with the result, and, despite an action-packed break in the sun, didn't lose a single extension!
w.450