Case Study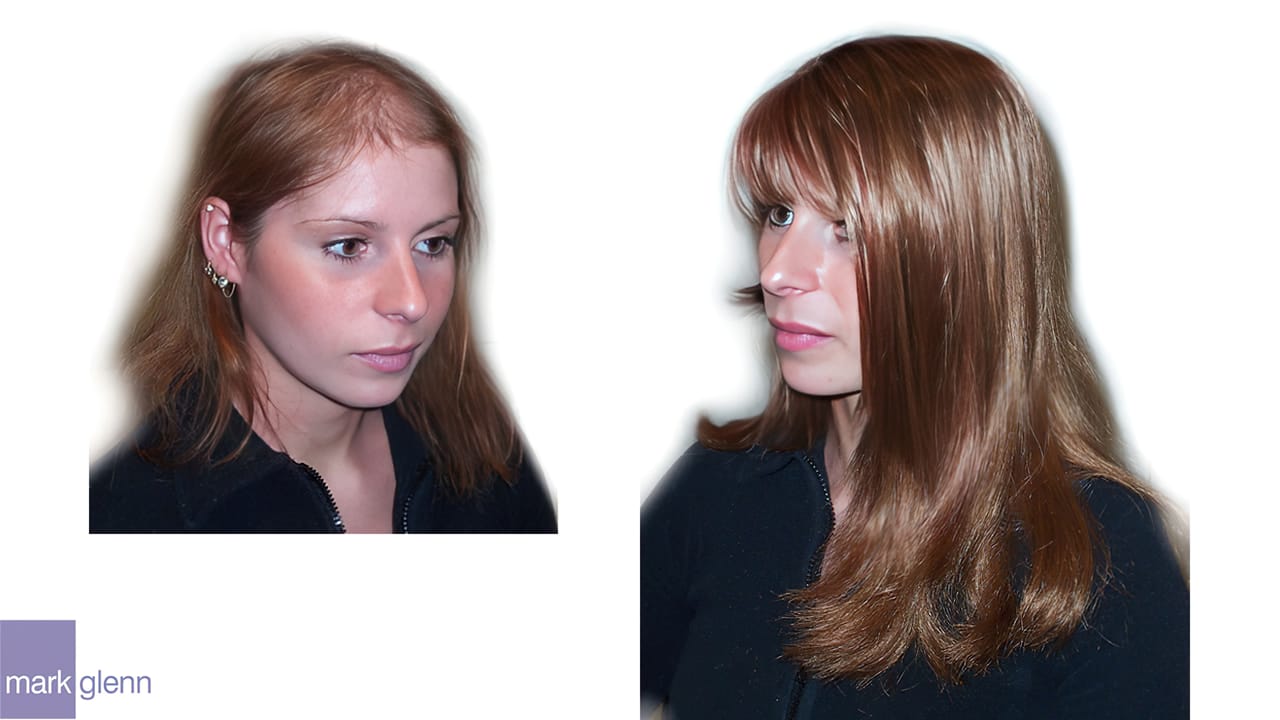 This client, who regularly visits us from Italy, has an overall thinning caused by genetic factors - an extremely common condition sometimes referred to as androgenetic alopecia or "female pattern baldness" and affecting around 40% of women before the age of 50.
As you can see here, our skilled team have accomplished an amazing transformation in the cosmetic appearance of her hair - notice how we've even achieved an extremely realistic "parting" on the top of her head.
And remember that this isn't a wig or hairpiece - the client can wash, dry and style her hair as normal; run her fingers through it, pull on it without fear of anything "coming off" etc.
All achieved non-surgically, without the use of chemicals, glues, threads or tapes. Find out more on our Kinsey System frequently asked questions page - in the meantime, there are more before and after pictures below...
w.450