Case Study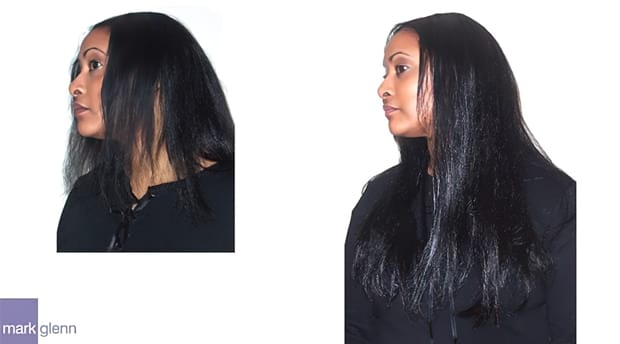 We've made a massive difference to this client's existing hair, adding both length and thickness but without an "overwhelming" look.
Our extension hair likes to be straight / slightly wavy so with Afro-Caribbean hair, it's important that you either continue to straighten your own hair or relax it for the best results. Otherwise, you'll notice a difference between your own hair and the extensions.
The alternative is to curl the extension hair using heated rollers but keeping this up isn't something most of our clients with Afro-hair want to bother with!
w.