Case Study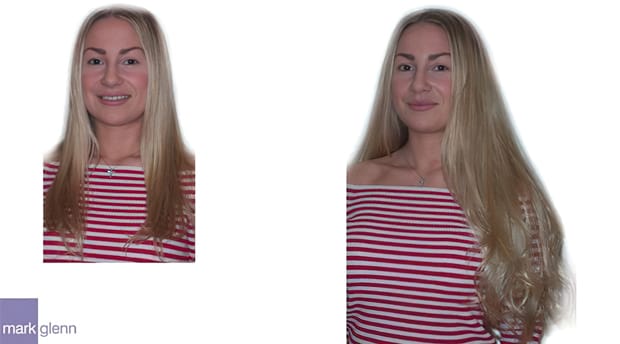 Classic, head-turning, long blonde hair that can be styled as either "silky straight"; with some wave and "bounce"; or in curls.
The choice is yours - you can even wear a different style every day!
Take a look at our frequently asked questions page for more information on styling.
And there's more before and after pictures below...
w.1600