Case Study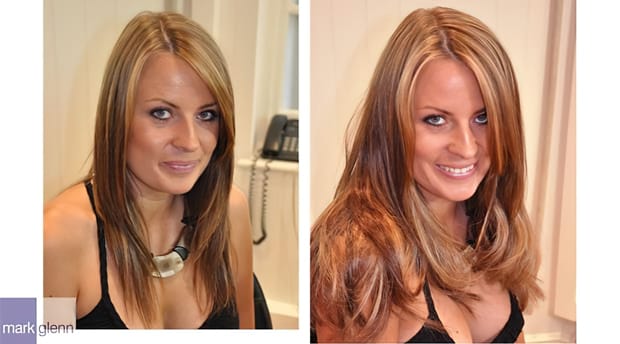 After trialling all different types of hair extensions on behalf of a magazine, this client put Mark Glenn Hair Extensions through a 6 month test before declaring them the winner (you can read the article here → ).
She's already got great hair but the extensions have turned it into "gorgeous", with a subtle but substantial boost in body and life.
Saying she now feels "glamorous and confident", you can see that we've replicated the highlighted colours in her existing hair perfectly.
There's more before and after pictures below...
w.6000