Case Study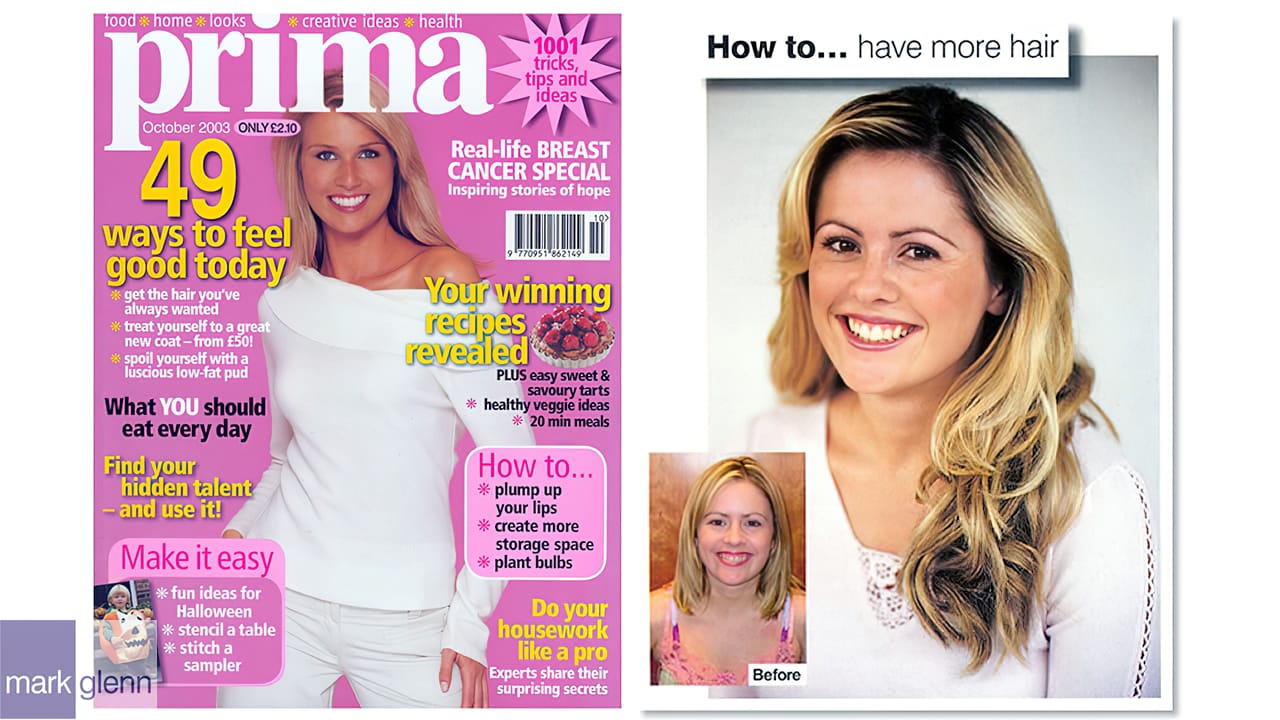 In a "Tried and Tested" feature for Prima Magazine, they described our transformation of reader, Kay Emery as "stunning".
The magazine asked us to transform Kay's hair from short to long and fine to thick.
Our expert team fitted perfectly colour-matched synthetic hair extensions, and the results in the pictures (seen here on the right) speak for themselves.
The article said, "Mark Glenn Hair Enhancement specialises in hair extensions. The whole process took about four hours and two people, but the results were stunning."
Kay herself went on to say, "I'd been trying to grow my hair for a while, and this was a fun and pain-free way of getting through that difficult stage."
"I'm very happy with the results and flattered by how many people say how great it looks, and it still looks good three months later."
Prima Magazine - 'How To Have More Hair - Mark Glenn Hair Extensions Review' (123 kb)
w.7200