Case Study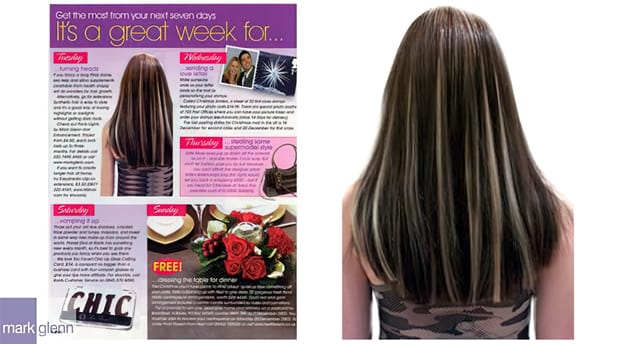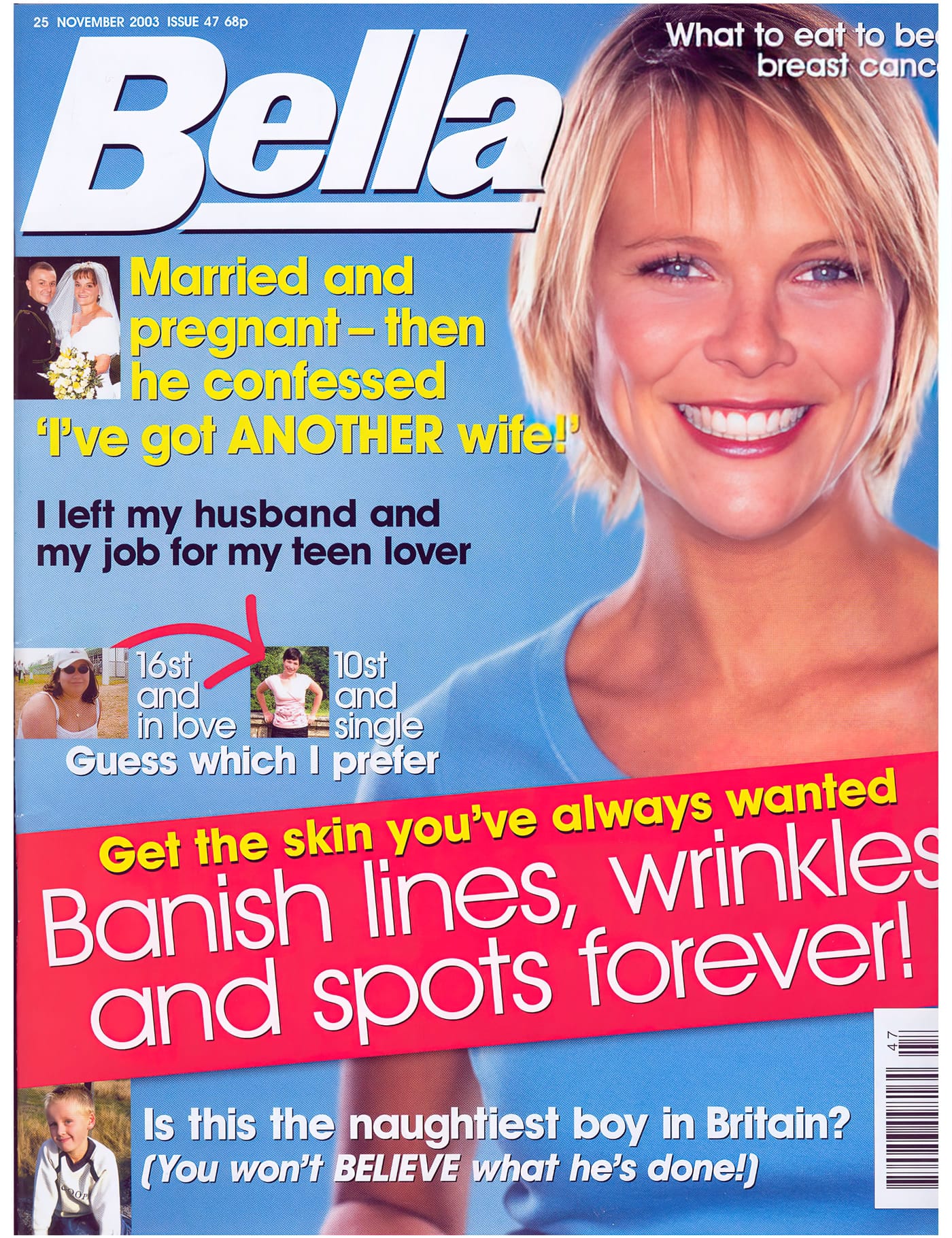 Our highlights without chemicals - described by the feature as "Party Lights" - were praised in an issue of Bella magazine (Issue 47). The feature said that they were, "easy to style and a good way of having highlights or lowlights".
The magazine featured a picture of one of our clients (right - and more before and after pictures are below) showing how the addition of just a few extensions can produce a dramatic result - and all without the use of potentially damaging chemicals.
As the article pointed out, single extensions at our London studio start at just a few pounds and an overall "highlighted" effect can typically be achieved with just 10 to 20 extensions.
We custom blend the colour while you wait so that we get it absolutely right.
And you can have just about any colour you like - from subtle shifts in shade to funky pinks and purples.
Some clients just have them in for a weekend party before easily taking them out at home. Or, if you leave them in, they'll last up to 3 months.
Like all our extensions, they're easy to care for and you don't need to use any special styling products, leaving you to wash and dry your hair as normal.
And, as long as your hair is at least 4 inches long and in good condition, we can generally attach 10 to 20 extensions without a prior consultation.
Mark Glenn Hair Enhancement are widely recognised as the UK's leading specialist hair extension studio - you can find out more about our unique fibre hair extensions here →
Bella Magazine - 'Turn Heads with Mark Glenn Party Lights' hair extensions (525 kb)
w.6600