Case Study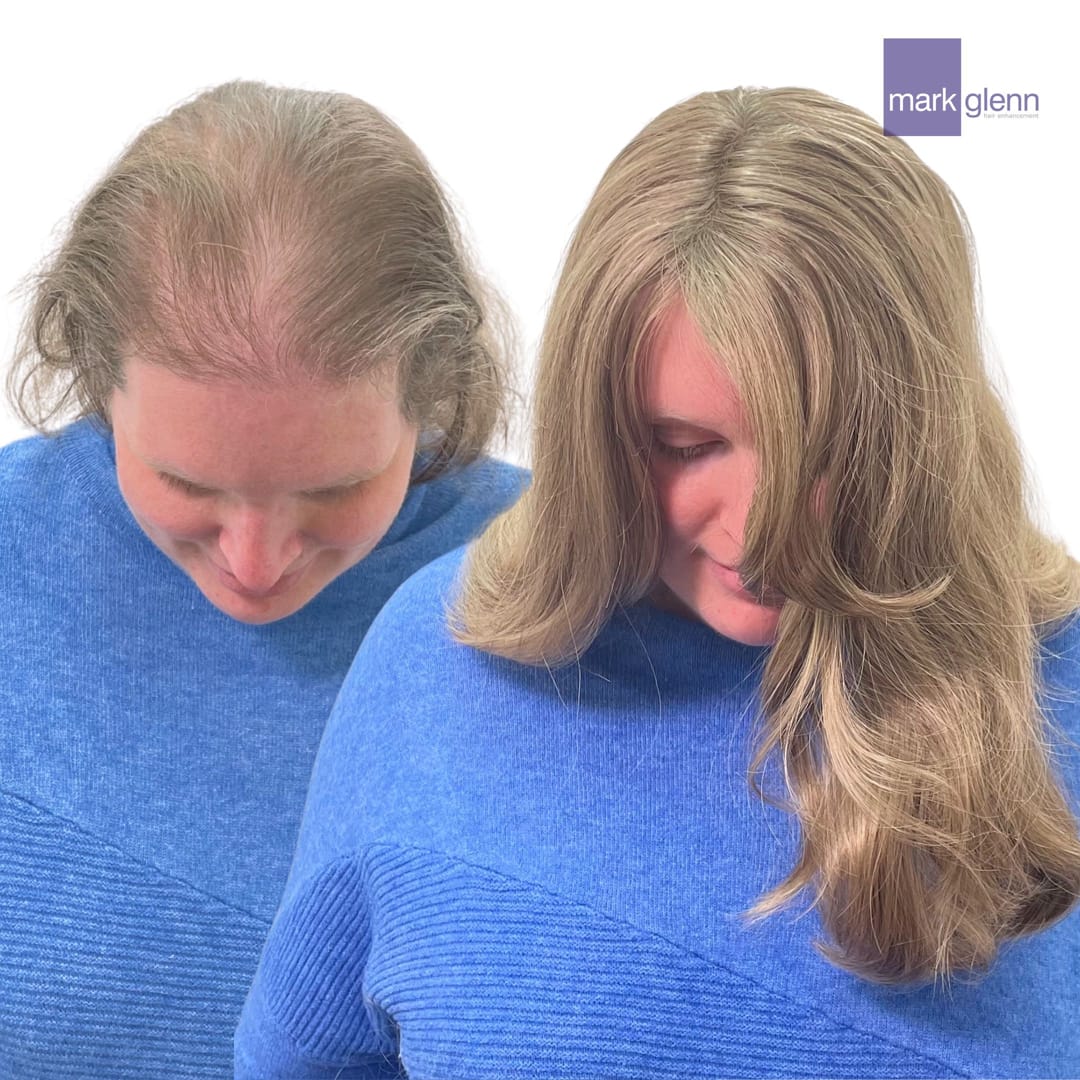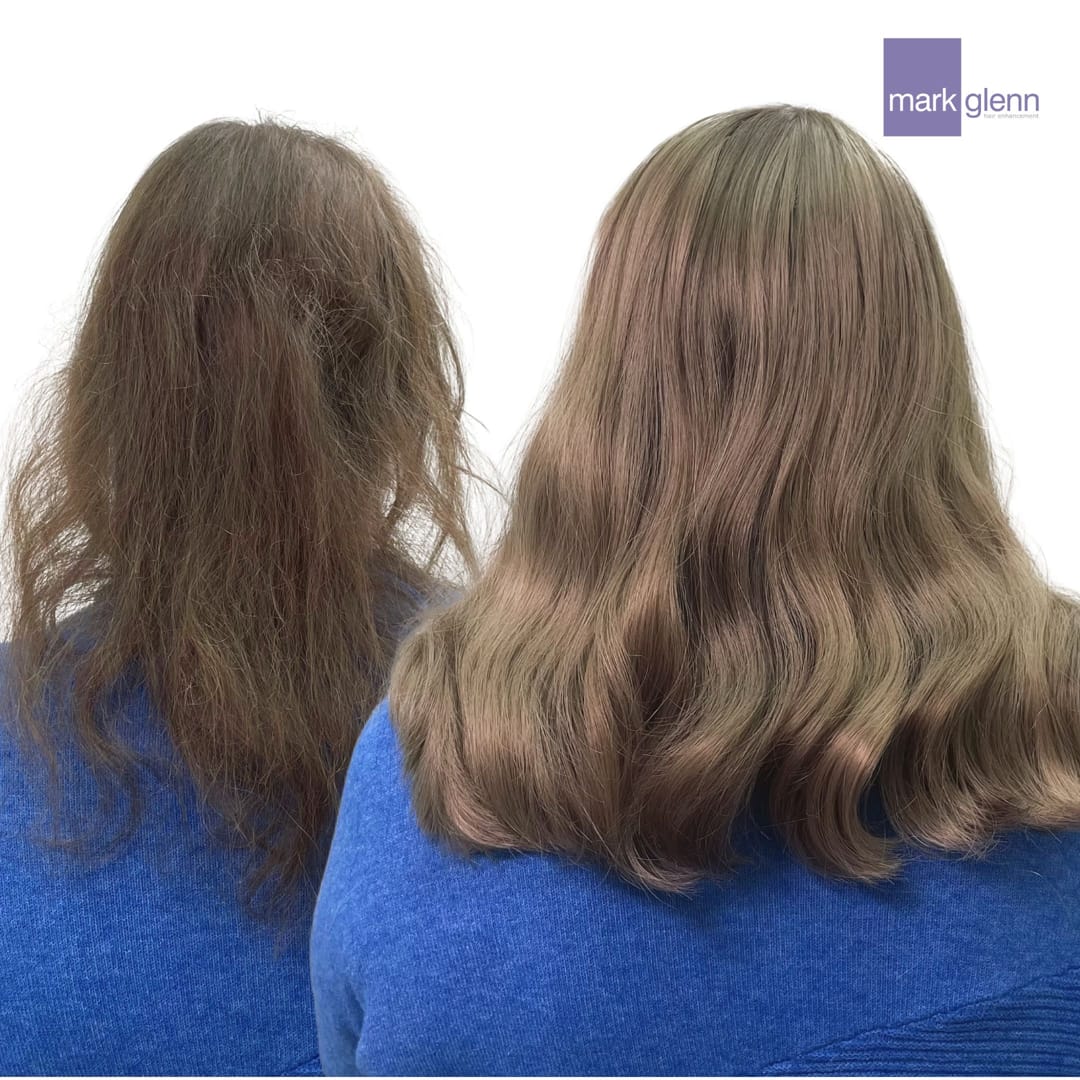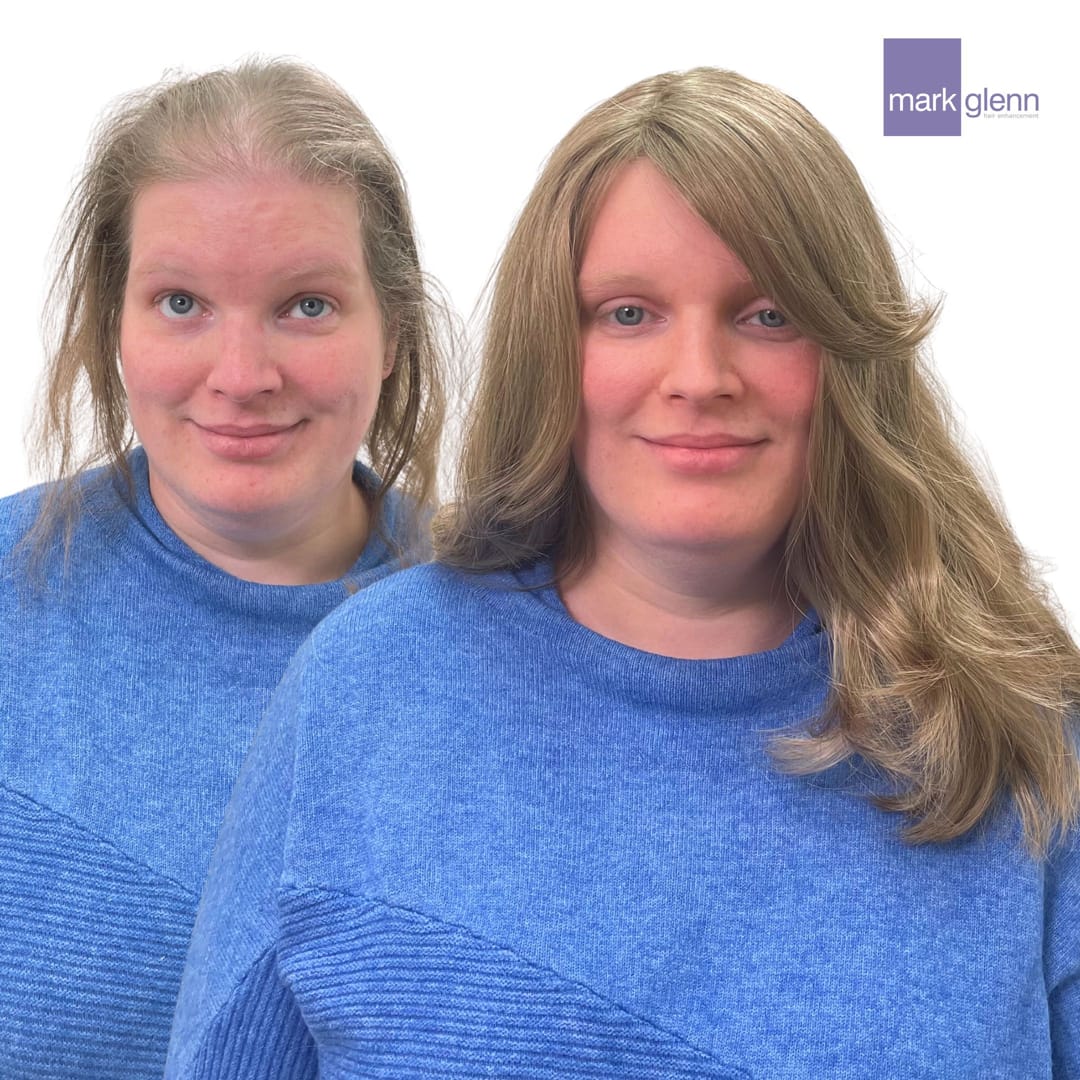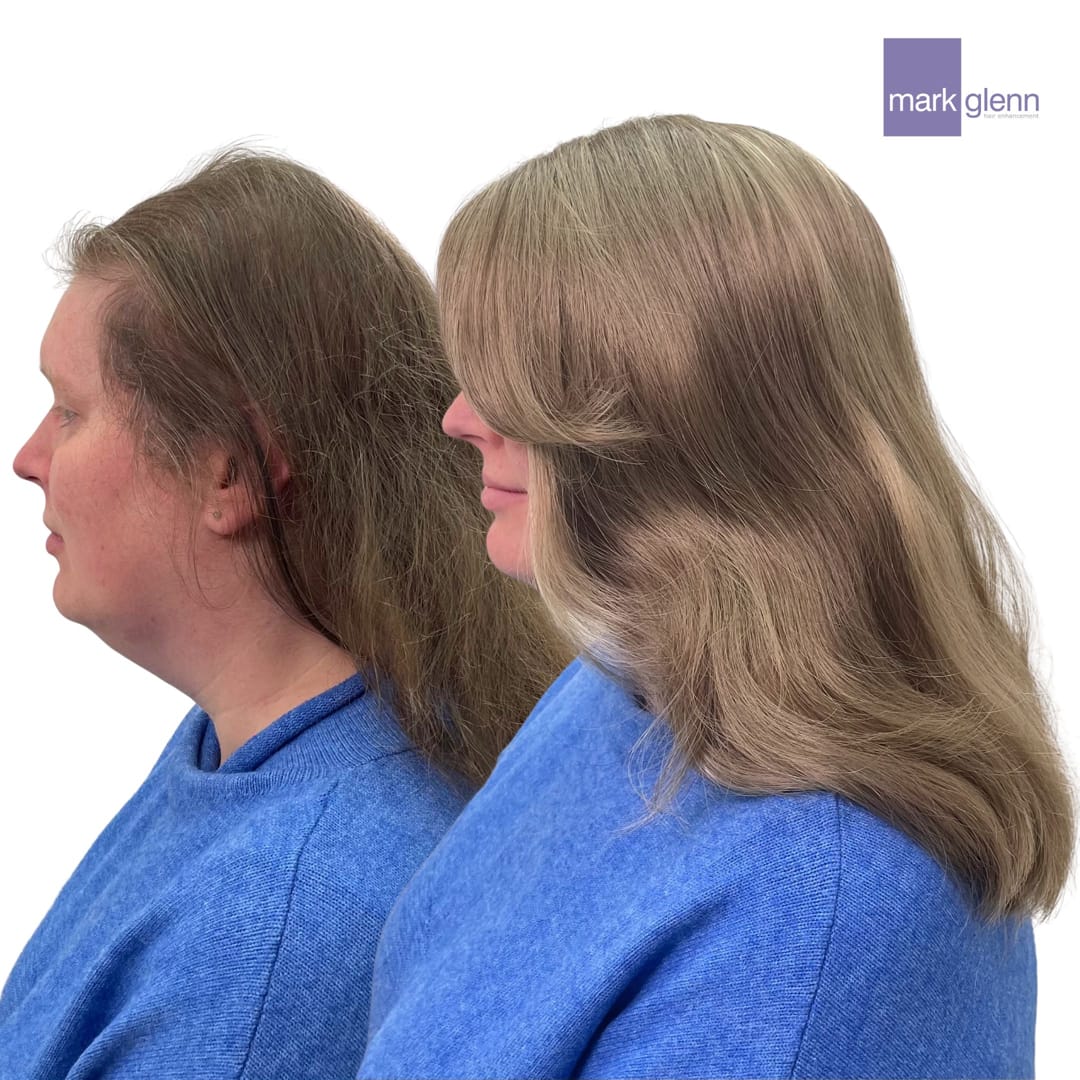 Unlike a wig, your Kinsey System is a part of you, not apart from you. Just ask the lovely Lindsey here who witnessed an extraordinary transformation at the hands of our amazing team of Hair Angels.
Struggling for years with genetic hair loss that got worse and worse, she turned to us to make her complete again.
Using just our fingers, our featherlight fibre hair and our exclusive hypo-allergenic silk mesh, we created a full head of hair that she can wash, brush and style as normal. Right down to the realistic parting you can see here.
And unlike a wig, you can swim, exercise, go out in the wind and rain and do all the things you'd be able to do if all the hair on your head was your own.
It's semi-permanent so there's no adhesives, tapes, chemicals, glues or clips and because any existing hair is integrated into the style, your scalp continues to breathe as normal whilst your own hair can continue to grow.
Our unique, handmade fibre hair is half the weight of the real thing and looks better, healthier and glossier for longer.
It's smooth finish under a microscope means that it's less likely to tangle, which means less stress for your delicate hair. And you don't risk the bad karma of hair that's come from someone else's head, often taken in distressing circumstances.
Kind to you 💛and kind to others 💙, take that first step with a free consultation at our London studio and ditch your wig and set your hair free.
w.11200