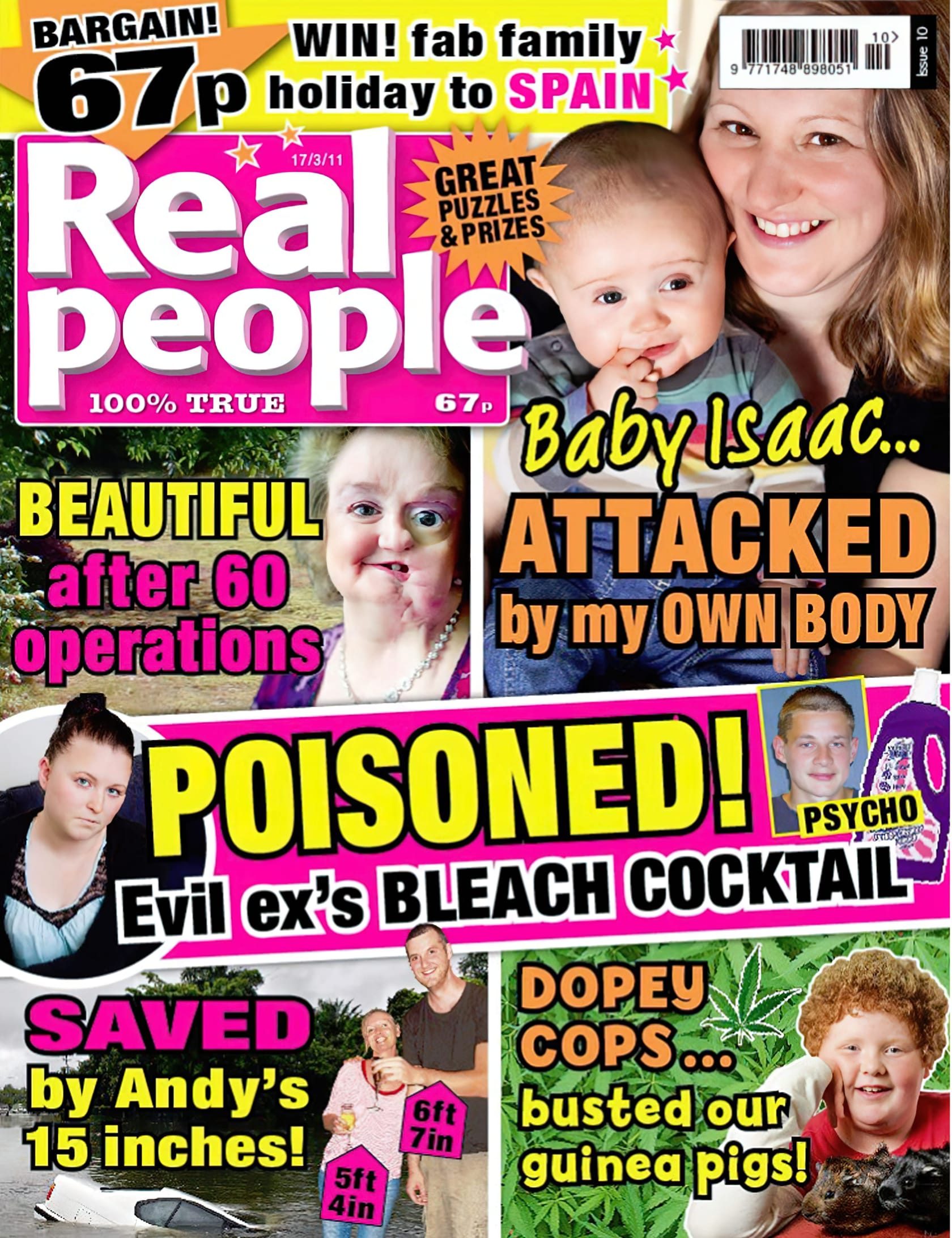 Damage from real hair extensions - and how we fixed it with our Mark Glenn fibre hair extensions - was highlighted in this week's Real People Magazine in a double-page feature headlined "Fashion Victims".
The magazine's 500,000 readers saw how we helped a client's hair to full recovery after bonded real hair extensions had left a single mum with bald patches caused by traction alopecia.
At Mark Glenn, we uniquely don't use any chemicals, adhesives, latex, bonds, glue, threads or clips to attach or remove our extensions.
Instead, highly skilled two-person teams use an intricate braiding technique to apply the extension hair. In effect, it's just hair and our fingers.
In addition, we use a beautiful and unique hand-made fibre hair - which is half the weight of human hair - for safety, ethical and aesthetic reasons.
The story concludes that now she "wouldn't swap her new hair for the world" - we've re-printed the article in full below and you can see more pictures of the client further down the page.
"Fashion Victims! - 'Heady Horror'" - Real People Magazine

17th March 2012 - Real People Magazine, London

Jayne made a hair raising style choice...

With luscious, long hair I felt like Cheryl Cole in the L'Oreal ads. 'Wow, you look amazing!' marvelled Mum.

'For £700 I should think so!' I laughed.

I'd just spent seven hours in a salon having hair extensions.

Sick of my limp, fine locks, I'd reverted to cheating.

A single mum to Jovan, 10 and Tamara, 7, I'd been saving for years. And, wanting a natural look, I'd opted for human hair to be glued to my own locks.

It felt heavy and uncomfortable, but I had my dream hair! Then, two months later, I woke with an itchy scalp.

Washing my hair as normal, I gasped in horror as a clump was sucked into the plug-hole. Then I saw a missing chunk on the right side of my head.

Bursting into tears, I was too scared to ring the salon, in case they made it worse. So, I just tied it back.

But when another clump fell out, I had to act. I was going bald!

'I've been left bald by hair extensions,' I sobbed to a hairdresser specialising in hair loss, which I'd found in Yellow Pages.

Wearing a hat, I went into Mark Glenn Hair Enhancement, in London.

'This is the worst case of traction alopecia - hair loss caused by pulling on the root - I've ever seen,' said Mark Sharp at the salon.

He said the extensions were so heavy they'd been ripping out my real hair at the root. And he weaved synthetic fibre hair on to my real hair to hide the bald patches.

The treatment cost £2,000 in total over several months, so Mum agreed to pay. Friends urged me to sue the first salon, but I hate confrontation and if I'd lost, it could have been very expensive.

After six months, and two more sessions, my hair looked better, although I still had bald patches hidden under the new fibre hair.

Now, three years on, I'm still paying Mum back, but at least my real hair's regrown underneath.

Now I wouldn't swap it for the world.

Jayne Richardson, 36, Chingford, Essex

Copyright © Real People Magazine (Hearst Magazines UK)




Real People Magazine - 'Fashion Victims - Heady Horror' - Real Hair Extensions Damage Saved by Mark Glenn Hair Enhancement, London (1.2 mb)
PICTURES: Traction Alopecia Caused By Real Hair Extensions
Before and After pictures - the After pictures show several different looks we created for Jayne whilst her own hair recovered, allowing her to continue working as a model.
{module_photogallery,9122,1,_self,100,450,585}
{module_photogallery,9121,1,_self,100,450,585}