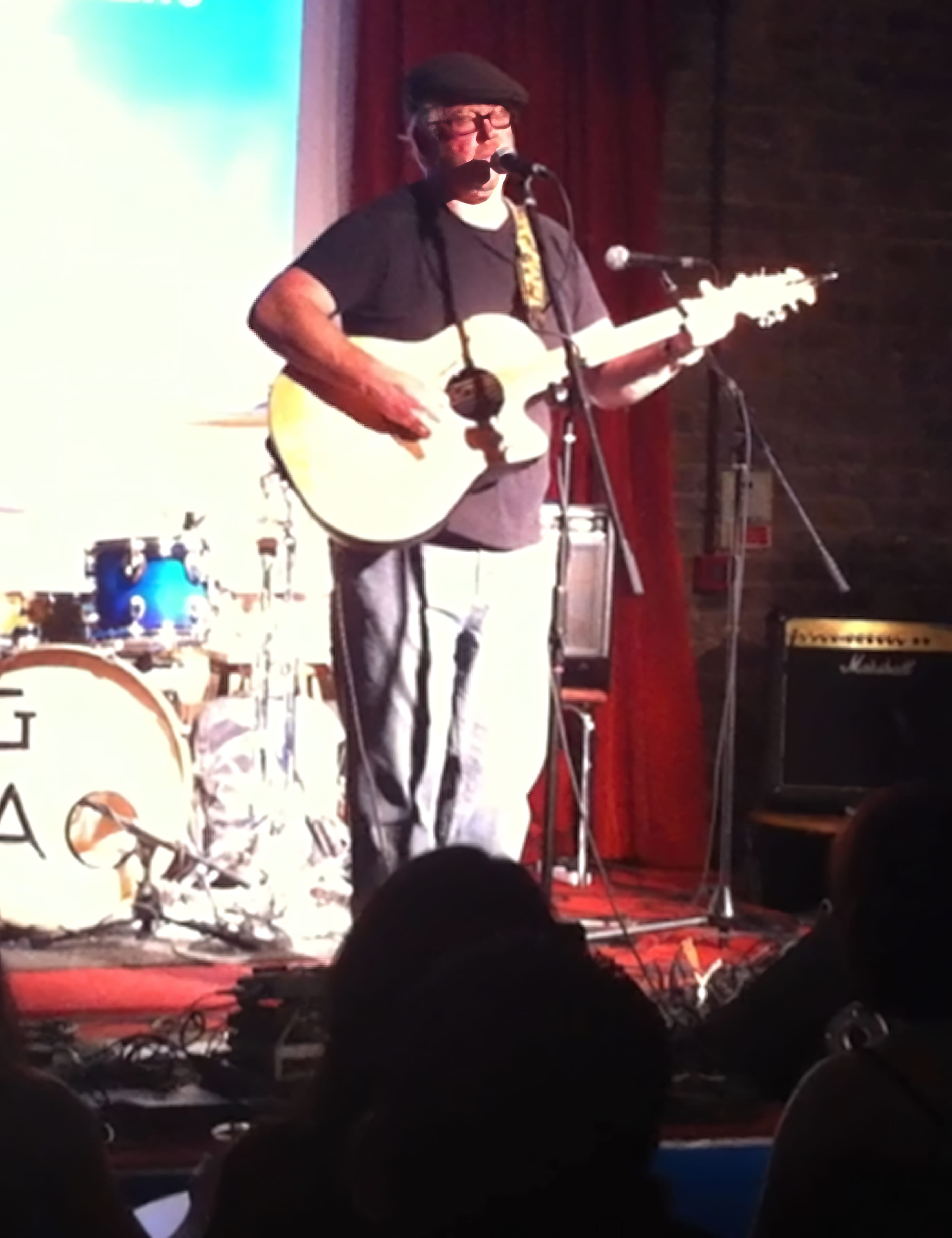 He likes to keep it quiet, so what many clients may not know is that our own Mark Sharp - co-founder of Mark Glenn - is a talented amateur singer-songwriter.
A hobby for years, he tends to randomly turn up at open-mike venues across the South East, so we never quite get a chance to catch him on film - until last night!
On the bill at a UNICEF charity concert at The George in London's Chiswick, we managed to snatch him in action via an iPhone, singing one of his own songs, 'Hell'.
So, with apologies to Mark, for those clients that have asked, here he is in action! (video below)
VIDEO: Mark Sharp sings 'Hell' - Unicef Concert, London