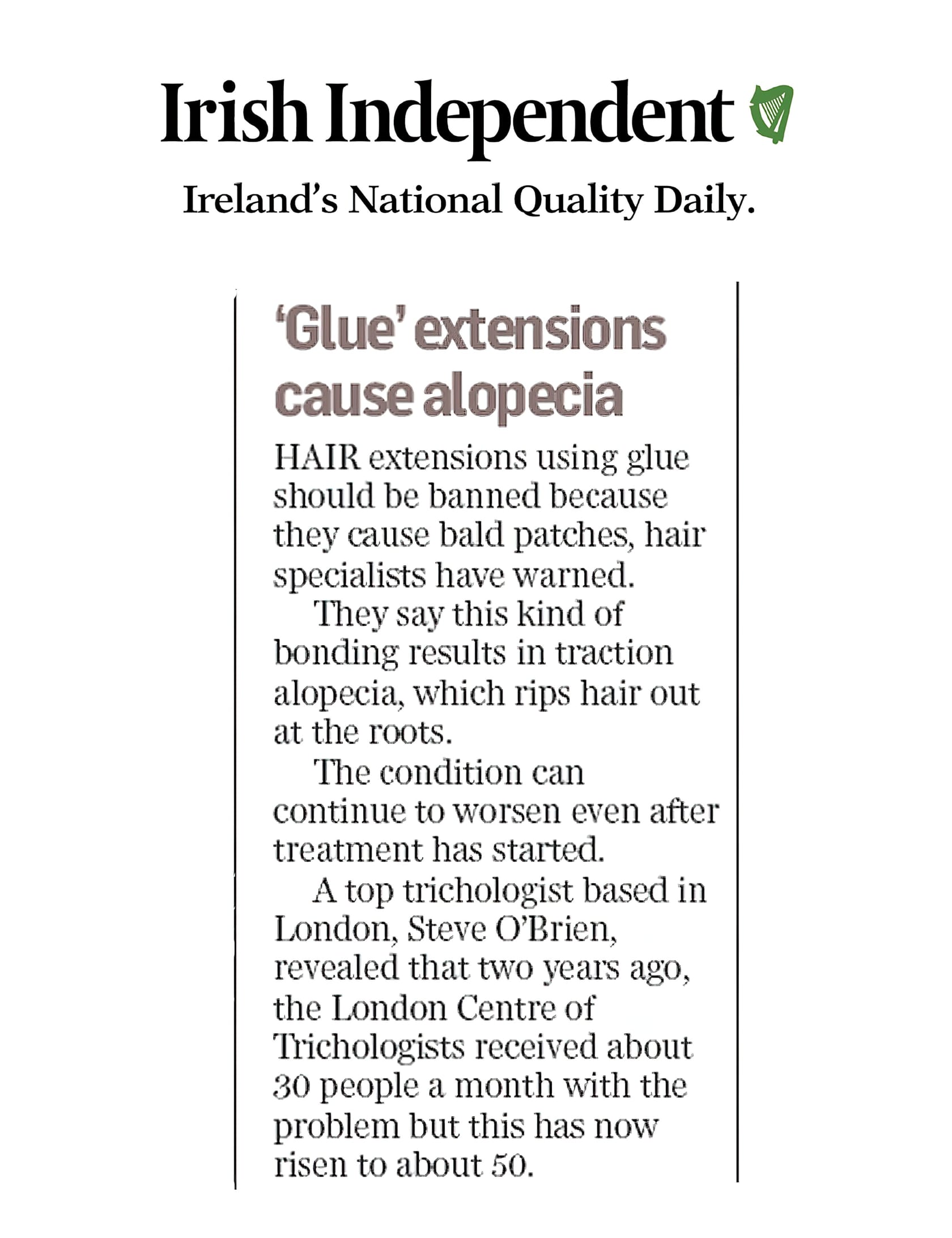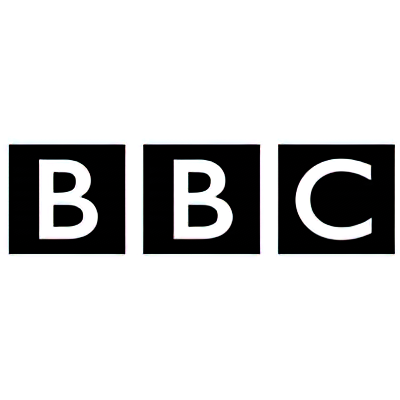 There's been a flurry of media interest over the past week based on a report from a leading trichologist who says he's seen an increase in the number of women with traction alopecia caused by glue-in hair extensions.
Steven O'Brien from The London Centre of Trichology, says there's been a 15% increase in the last two years and the Centre is calling for glue-in hair extensions to be banned.
Mr. O'Brien says it doesn't help that celebrities make wearing extensions and maintaining them look easy. He claims they're now getting around 50 people a month with their hair being ripped out by bonded hair extensions, causing small bald patches.
We'd agree with Mr. O'Brien, having seen a significant increase in the number of girls coming to us for help with traction alopecia caused by badly fitted human hair extensions.
Why Mark Glenn's different
At Mark Glenn, we uniquely use a beautiful hand-made fibre which is half the weight of the real thing for both our hair extensions and our female hair loss work.
In addition, no chemicals, glues, bonding solutions, threads or clips are used in their attachment. We think it's safer, looks better and is more ethical.
Even so, any hair extension method in the wrong hands can cause problems so, wherever you get your extensions, always ensure it's a reputable salon, that you're happy with the attachment method and that they test the strength of your hair at a prior consultation.
We've reprinted two of the recent articles below, from the BBC and The Irish Independent. You can also see examples of how we've helped safely disguise traction alopecia caused by human hair extensions in our Case Studies gallery →
"Expert calls for hair extension ban after damage rises"

- BBC Newsbeat

31st May 2011 - By Chi Chi Izundu
Link to article - bbc.co.uk/newsbeat/3578141

One of the UK's top hair specialists says there's been an increase in the number of women seeking help over damaged hair after using extensions.

Steve O'Brien, a trichologist at the London Centre of Trichology, says there's been a 15% increase in the last two years.

He says it's down to women using glue in extensions.

The Trichology Society is calling for them to be banned, because of the damage they do to women's hair.

Mr O'Brien says it doesn't help that celebrities make wearing extensions and maintaining them look easy.

He says two years ago the London Centre of Trichology was getting about 30 people in a month but now it's more like 50 and increasing.

He says the number of enquiries has also gone up.

Experts want hair extensions using glue banned because they say the bonding is causing traction alopecia, which rips hair out by the roots causing small bald patches.

The condition can continue to spread even after treatment is started making the damage irreparable.

'Falling out'

Twenty-three-year-old Faye Heukin from Scarborough says she's still suffering with the damage they did to her hair.

She says: "It's still not grown back. I wear hair extensions, wigs and stuff.

"I just found a number in the paper for a mobile hairdresser. I went with it and got them done, they were only £150.

"Within a few weeks they started getting really matted and falling out. So I went back to her and she took them all out, and my hair with it.

"I feel paranoid when I've not got my wig or my clip-ins in. I definitely have low confidence now."

Wigs

Natalie Rowe is also from Scarborough and runs a business providing hair extensions and wigs to salons and hairdressers. She says she's seeing a big increase in girls with damaged hair.

"Girls come in with bald patches that can't be covered with clip-in extensions," she says.

"The amount of wigs we sell now is due to people wanting really, really long hair who've gone down the glue-ins road, they've completely ruined their hair.

"I'd say at least two or three [people] a week are coming in saying, 'Look what can I do with my hair? It's completely ruined.'"

Maria Fowler is one of the cast members from ITV2's The Only Way Is Essex.

She says: "I think if you're going to have hair [extensions] get clip-ins. If you do want bonds, make sure you get them done somewhere properly.

"Everyone on the show, we all like our fakeness but you have to do it properly. Shortcuts are never good."

Copyright © BBC
"'Glue' extensions cause alopecia"

- Irish Independent

6th June 2011

Hair extensions using glue should be banned because they cause bald patches, hair specialists have warned.

They say this kind of bonding results in traction alopecia, which rips hair out at the roots.

The condition can continue to worsen even after treatment has started

A top trichologist based in London, Steve O'Brien, revealed that two years ago, the London Centre of Trichologists received about 30 people a month with the problem but this has now risen to about 50.

Copyright © Irish Independent