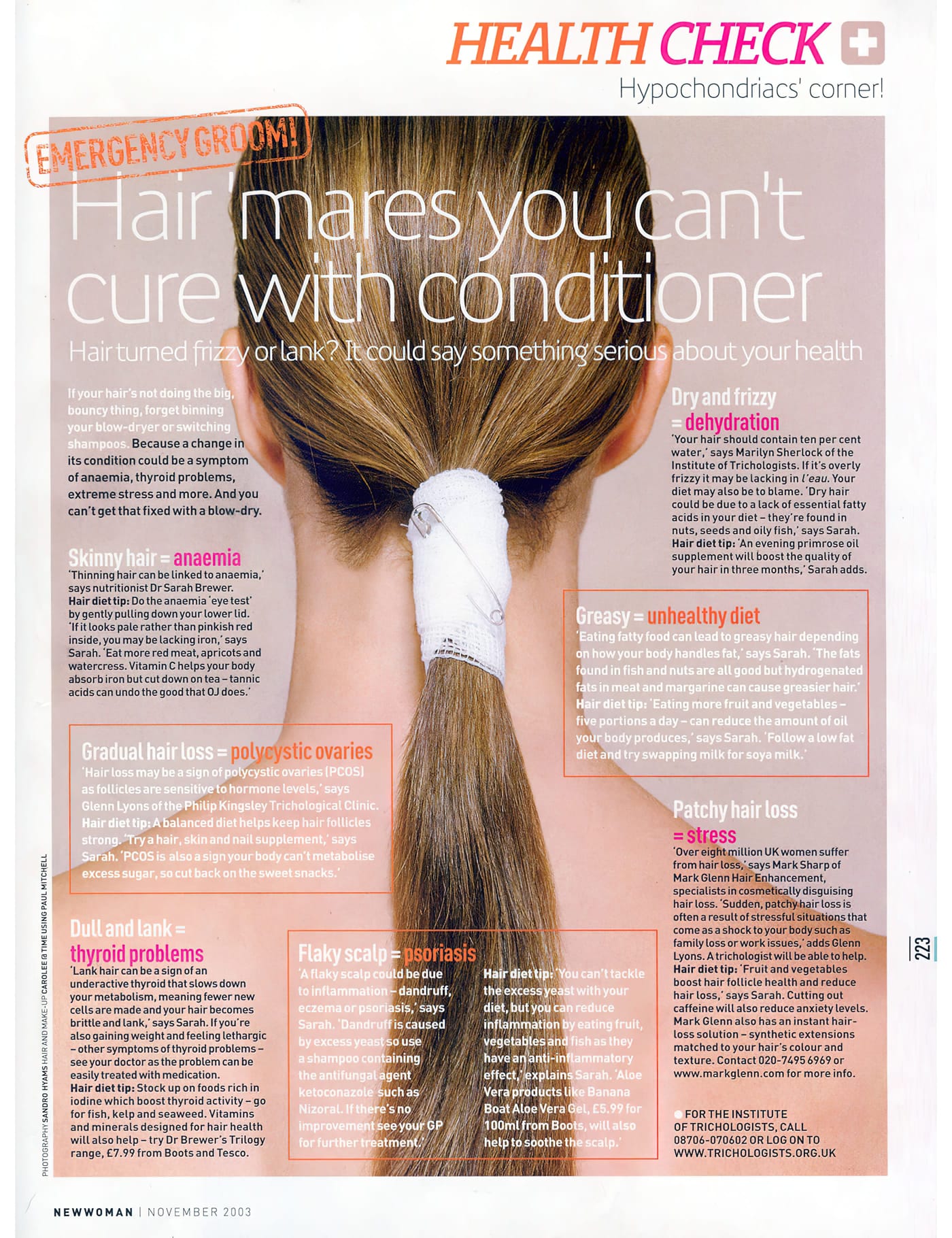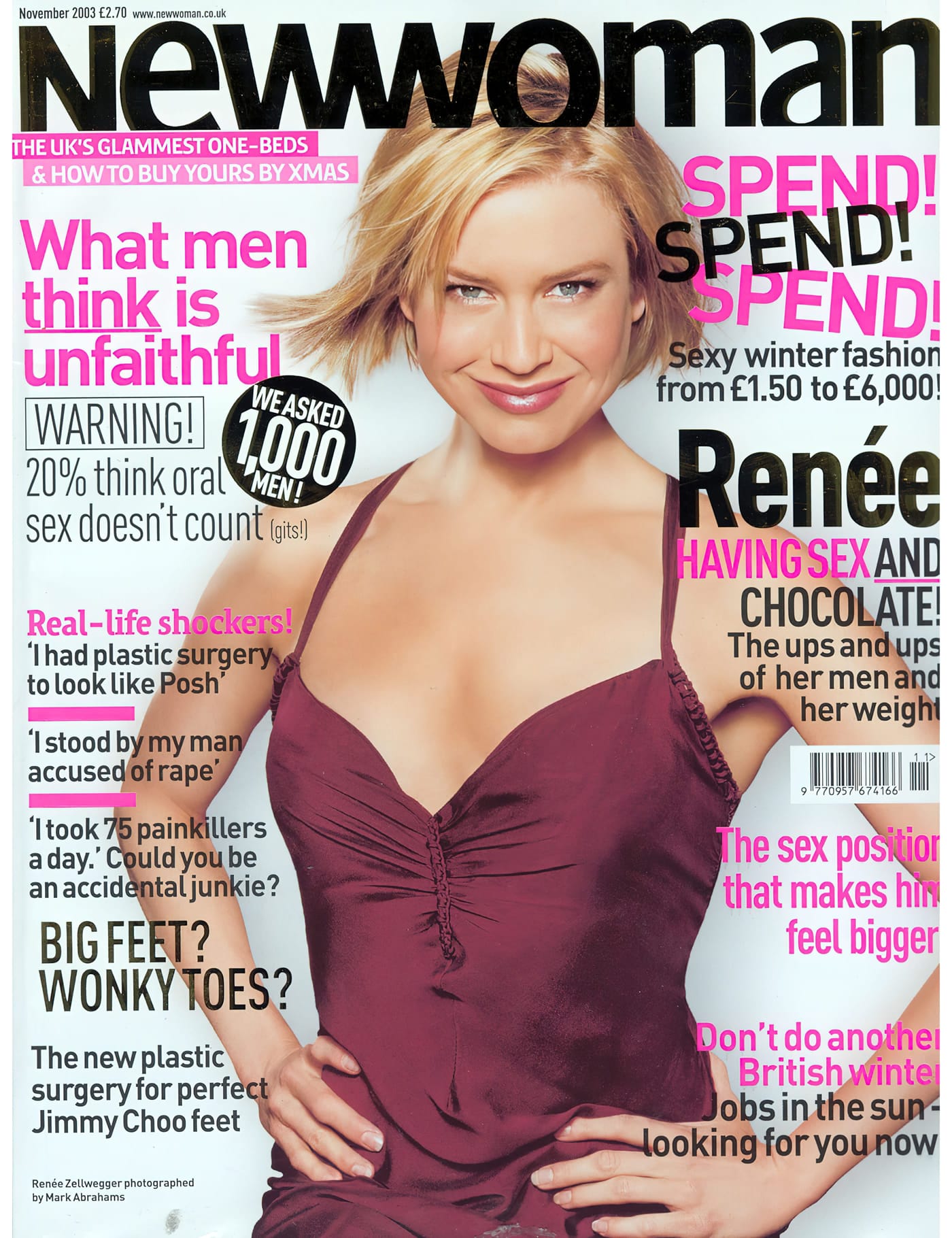 Mark Glenn Hair Enhancement is featured in November's, New Woman magazine, describing us as "specialists in cosmetically disguising hair loss."
Their "HealthCheck" page - entitled, "Hair mares you can't cure with conditioner" - recommends that for patchy hair loss, readers check out our "unique instant female hair loss solution".
The article includes quotes from co-founder, Mark Sharp as well as advice on nutrition from Dr. Sarah Brewer and trichological tips from Philip Kingsley.
Mark is quoted as saying, "Over eight million UK women suffer from hair loss" and that, "Sudden, patchy loss is often a result of stressful situations that come as a shock to your body such as family loss or work issues."
The feature goes on to describe some of our specialist techniques - you can download a copy of the article below.
New Woman - 'Healthcheck - Mark Glenn Hair Enhancement Instant Hair Loss Solution' (164 kb)