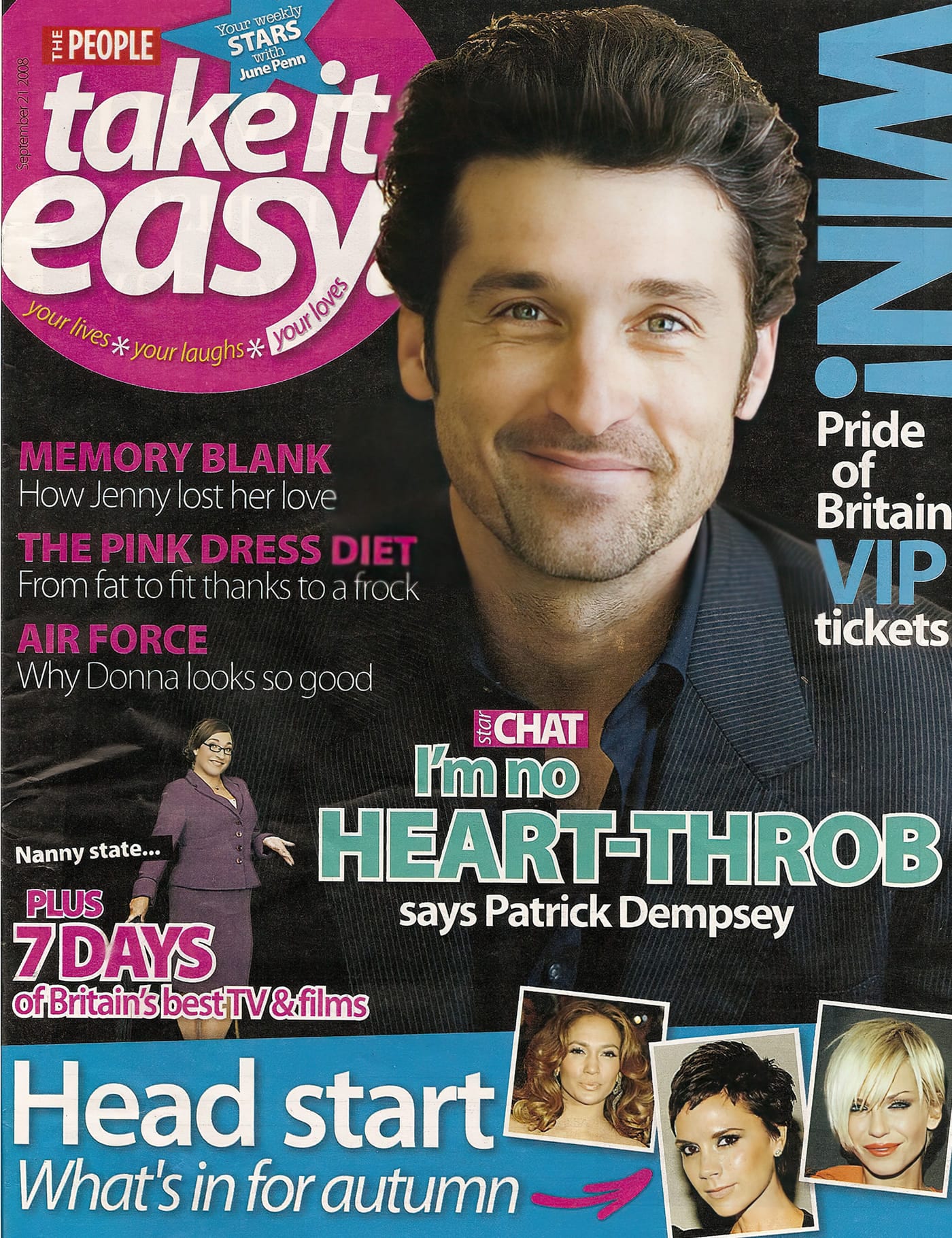 "For those in the know, Mark Glenn are their best kept secret" says today's, Take It Easy Magazine with The People newspaper.
In a review on the weekly Beauty Box column, it describes us as "the UK's largest specialist hair extension studio".
It goes on to say that "highly skilled, two-person teams weave their magic, using a beautiful, hand-made fibre that's impossible to tell from the real thing."
The feature says our hair extensions "not only look good, but are ethical and safe" and describes them as "gorgeous".
The article also describes our Kinsey System for female hair loss as "unique", saying it's "a semi-permanent hair integration technique for female clients suffering serious loss."
The feature outlines how "a new look doesn't cost the earth" and gives contact details for our London hair extensions studio.
You can read the full article below...
Need a little bit of help?

- The People, Take It Easy Magazine

21st September 2008 - Page 17

Based over two floors in the heart of London's exclusive Mayfair, you'll find Mark Glenn Hair Enhancement.

It's the UK's largest specialist hair extension studio, where highly skilled, two-person teams weave their magic using a beautiful, hand-made fibre that's impossible to tell from the real thing.

For those in the know, Mark Glenn are their best kept secret

And there's no glue, chemicals, sewing, bonding or clips used in the application, so your extensions not only look good, but are ethical and safe.

As well as gorgeous extensions to lengthen and thicken, Mark Glenn also provide the unique Kinsey System, a semi-permanent hair integration technique for female clients suffering serious hair loss.

And a new look doesn't cost the earth, with thickening from £395, lengthening from £495 and the Kinsey System from £800.

For those in the know, Mark Glenn are their best kept secret.

Contact 0207 495 6969 or www.markglenn.com

Copyright © The People
Take It Easy Magazine, The People - 'Need a little bit of help?' - Mark Glenn Hair Enhancement (904 kb)