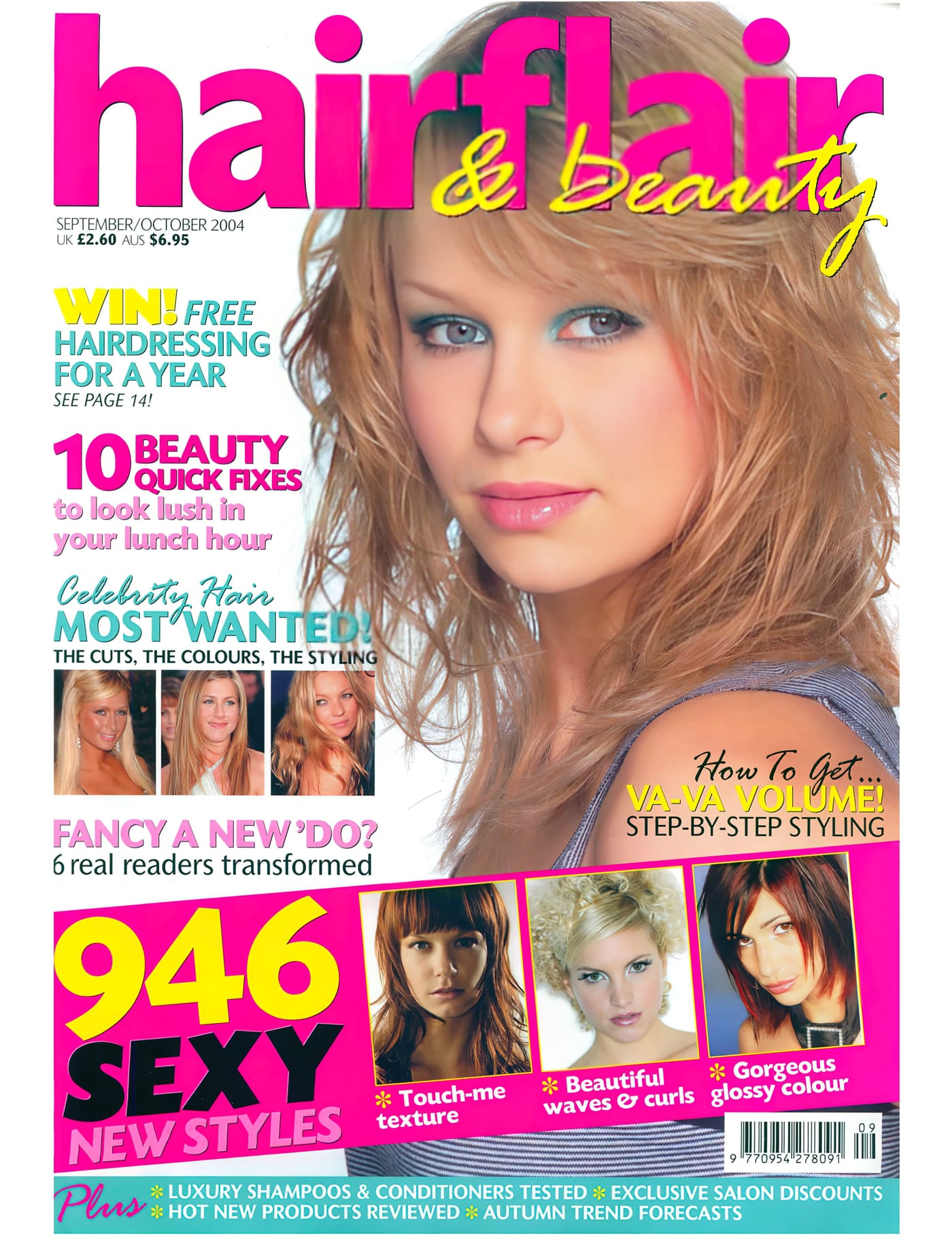 "Hair extensions operators are now getting as invaluable to celebrities as their hairdressers" according to this month's Hair Flair Magazine and, in a "Who's Who of Hair Extensions" describes us as "the Nicky Clarke or Charles Worthington of the extensions world".
It says Mark Glenn extensions "can take your locks from Z-list to A-list in an afternoon" in a feature entitled "All You Need To Know About Hair Extensions".
The article features our "Top Tips" for hair extensions as well as a biography of our co-founder and creative director, Mark Sharp.
It says that our "clients are totally international and come from as far as Japan, Canada and Italy" to visit our Mayfair, London hair extension studio and goes on to say that we "specialise in both fashion extensions and also a unique system suitable for women suffereing with hair loss".
There are pictures of hair extension wearers Jennifer Aniston, Holly Vallance, Emma Bunton and Victoria Beckham in a "Celebrity Hair-o-meter" and the magazine recommends readers check out our website for hair extensions advice and before and after shots.
Hair Flair & Beauty Magazine is in the shops now.
'All You Need To Know About Hair Extensions' - Hair Flair (1 mb)