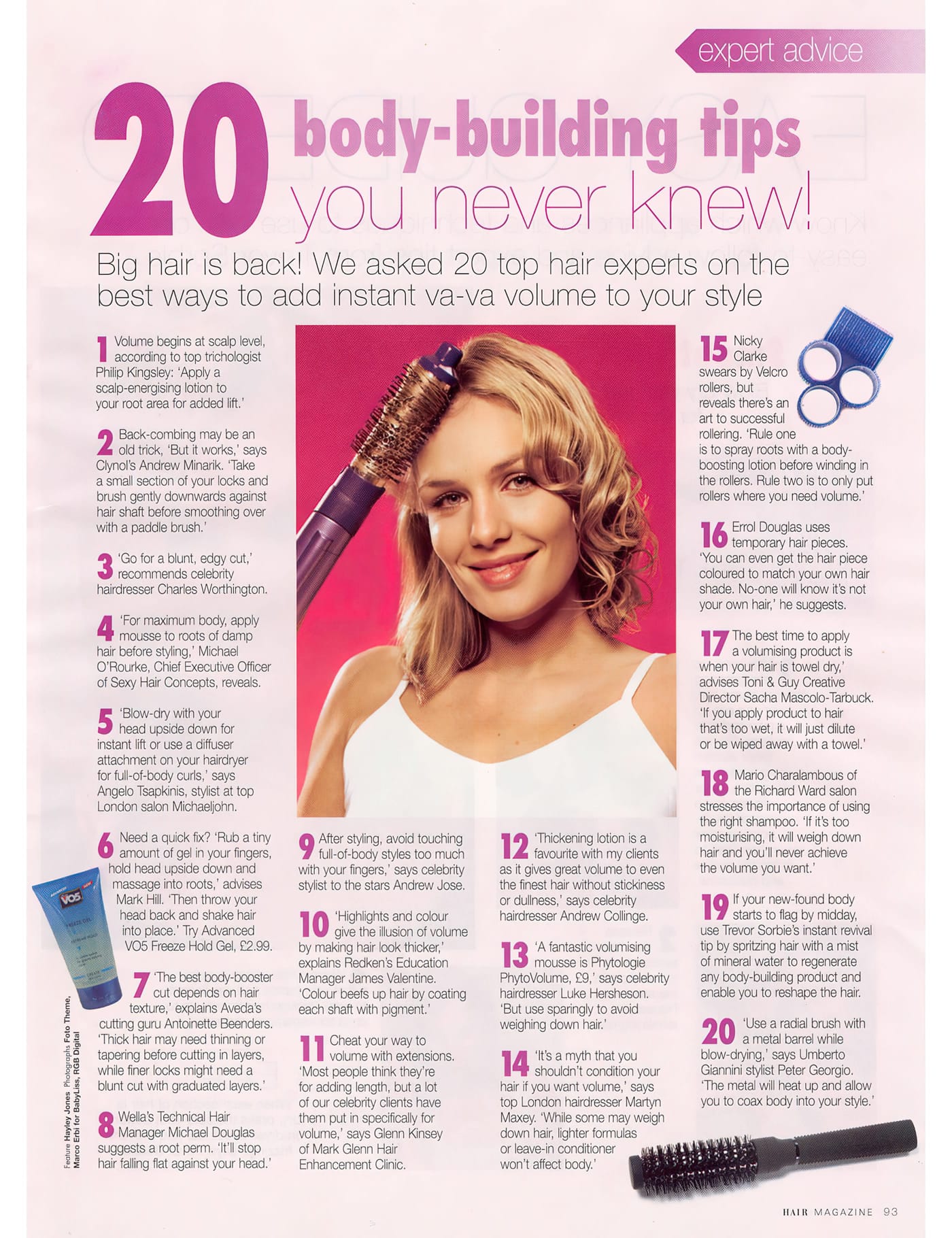 We were listed as one of the top 20 hair experts in the June/July issue of Hair Magazine, the UK's biggest selling hair magazine.
Alongside the likes of Charles Worthington, Andrew Collinge and Nicky Clarke we were asked for tips on adding body to your style. Naturally, we suggested cheating your way to instant va-va volume with extensions!
Co-founder and Managing Director, Glenn Kinsey, was quoted as saying, "Most people think they're for adding length, but a lot of our celebrity clients have them put in specifically for volume".
The magazine concluded that big hair is back and the quickest, simplest and safest way of subtly or dramatically adding extra body to your style is via our fashion extensions - find out more here →