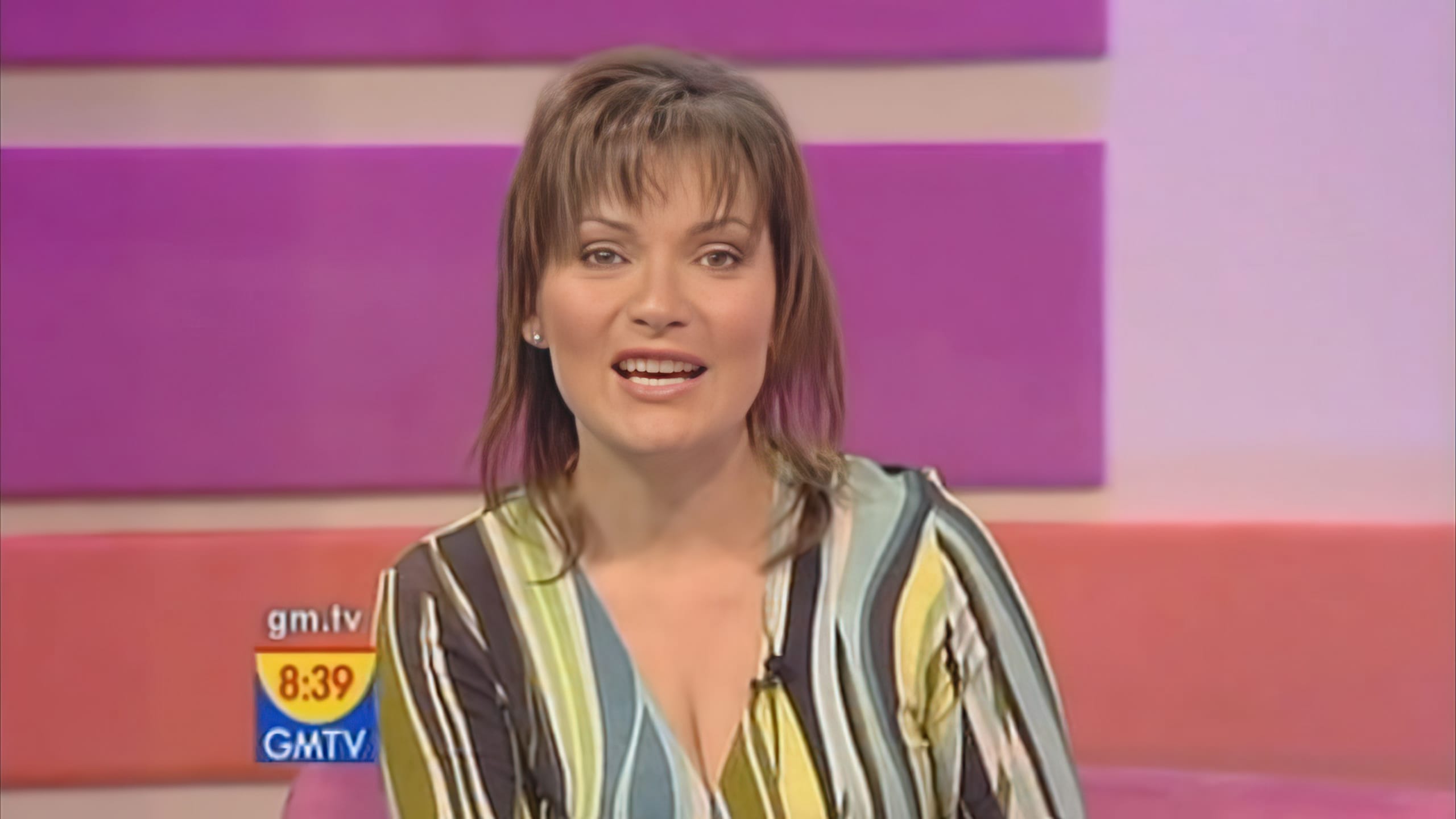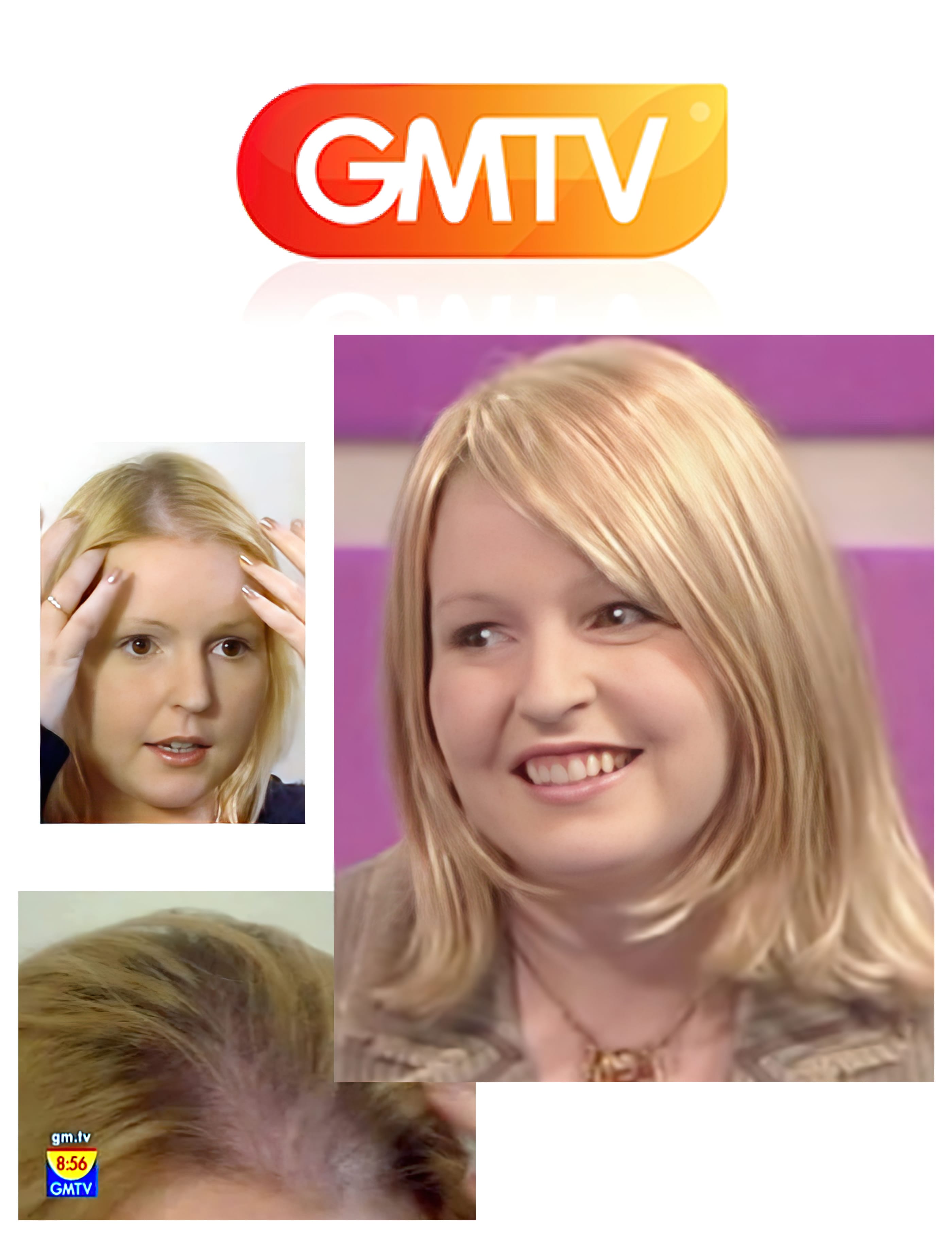 After their switchboard went into meltdown, producers invited us back on to GMTV's LK Today this morning for the second consecutive day after what was described as "an unprecedented response to any item we've ever featured".
Yesterday, we helped transform the hair of 25-year old, Gillian Biggerstaff for LK Today's Monday Miracle Makeover after she'd lost much of her crown hair through drug treatment for endometriosis.
The Kinsey System
Using our unique Kinsey System - a revolutionary hair integration technique - cosmetic fibre was combined with an ultra-fine silk mesh to give Gillian a full head of hair that looks, feels and behaves just like the real thing.
She can wash and style it as normal, swim and go out in the wind and rain, all without fear of detection. And, unlike a wig, it's semi-permanent and lasts around 2 years with 6-weekly aftercare appointments.
'Unprecedented response'
Lorraine said on the programme:
"After yesterday's programme we were absolutely inundated with calls, with texts, with emails from people who wanted to know lots more about this treatment... we've touched a nerve - it was an extraordinary response to any item we've done; so many women out there are obviously suffering from this and it was good to get so many of them getting in touch with us... it absolutely transformed Gillian... again, an unprecedented response..."
Mark Glenn co-founder, Mark Sharp, joined Lorraine on the breakfast sofa again to go into more detail about our techniques with input from hairdresser, Louise Galvin.
'Transformed the lives of thousands of women'
Gillian said on yesterday's programme, "I just love looking in the mirror now, I feel so much more confident. I didn't realise how much thinning hair affected my confidence until I had the new hair and I realise how much more confident I now feel."
The GMTV website said:
"...Mark Glenn's innovative work has transformed the lives of thousands of women who suffer from varying degrees of hair loss. They developed the Kinsey System which is so effective that it received the seal of approval from the NHS. It's a revolutionary, safe, non-surgical and almost undetectable way in which synthetic hair can be integrated with natural hair, to cover even the most serious hair loss problem. The results are hair that looks, feels and behaves just like natural hair..."
You can watch today's programme below - as well as view images from the show. You can see yesterday's programme here →