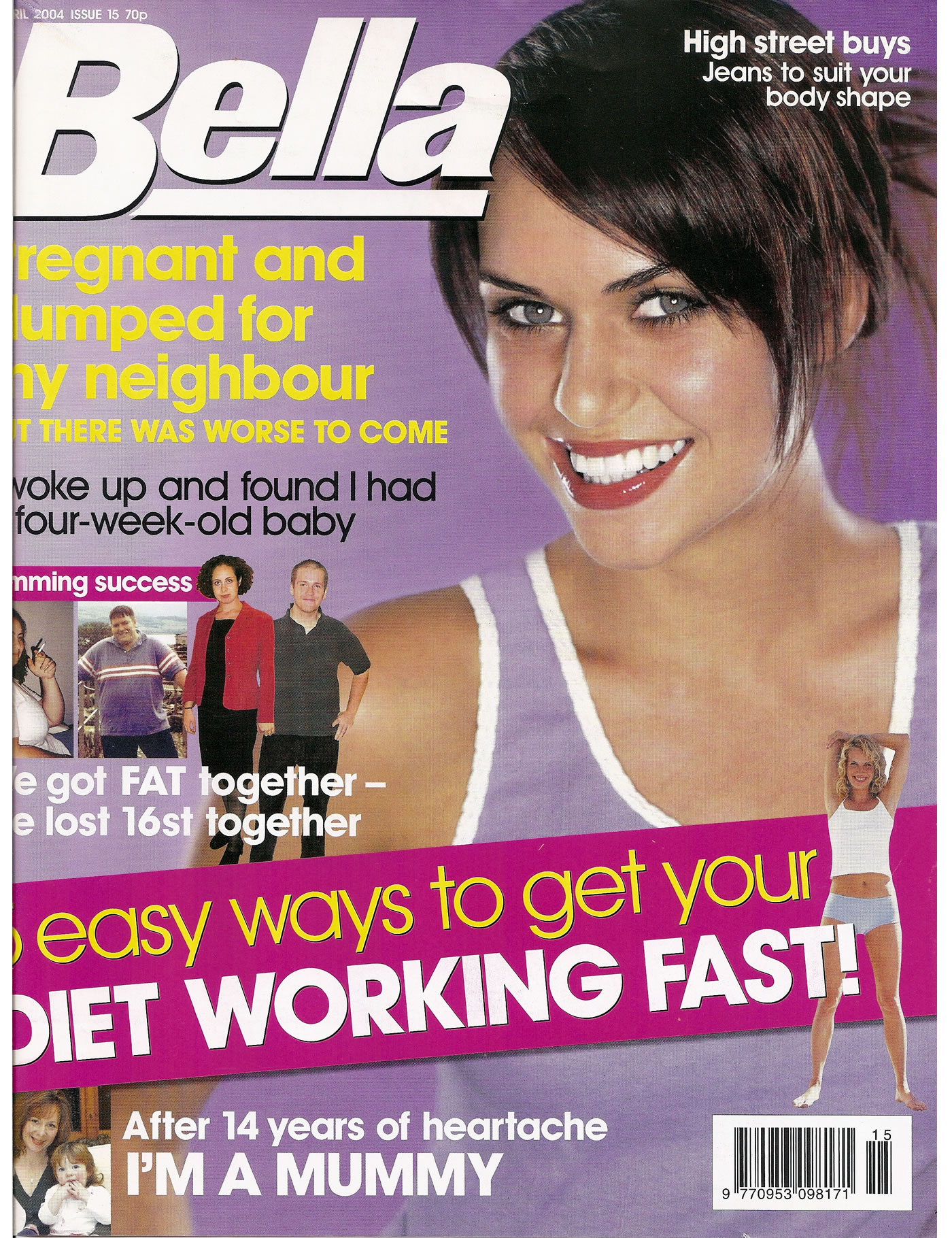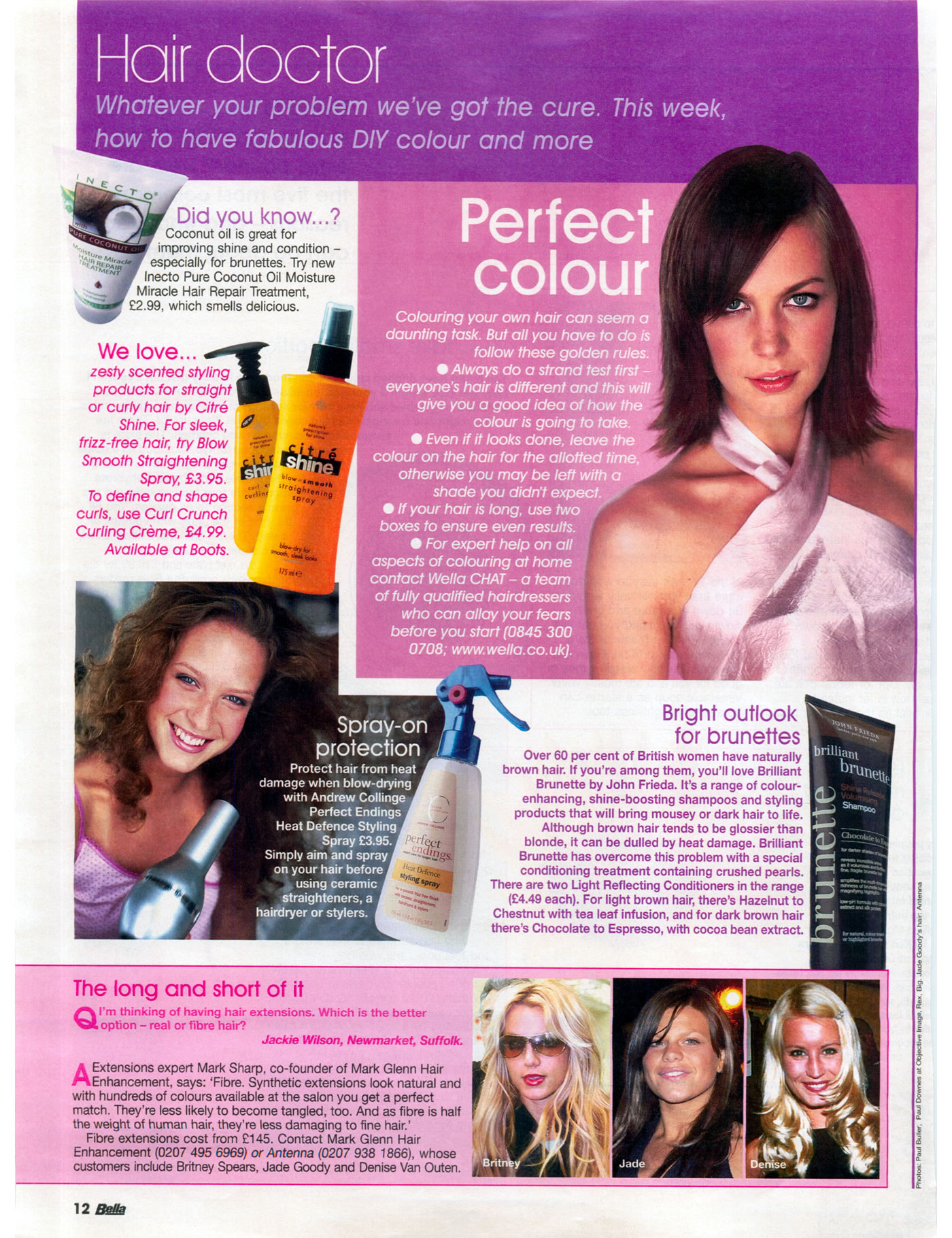 This week's Hair Doctor feature in Bella Magazine asks whether Mark Glenn fibre extensions or real human hair extensions are the better option - and gives the thumbs up to fibre.
Reader Jackie Wilson posed the question and Mark Glenn co-founder, Mark Sharp, provided the answer. The Q and A says:
The long and short of it

QI'm thinking of having hair extensions. Which is the better option - real or fibre hair?
Jackie Wilson, Newmarket, Suffolk

AExtensions expert Mark Sharp, co-founder of Mark Glenn Hair Enhancement, says: "Fibre. Synthetic extensions look natural and with hundreds of colours available at the salon you get a perfect match. They're less likely to become tangled, too. And as fibre is half the weight of human hair, they're less damaging to fine hair."

Fibre extensions cost from £145. Contact Mark Glenn Hair Enhancement (0207 495 6969) whose customers include Britney Spears, Jade Goody and Denise Van Outen.

Bella - Hair Doctor - Hair Extensions - 'The long and short of it' (1.33 mb)
⇐ Back
Latest news