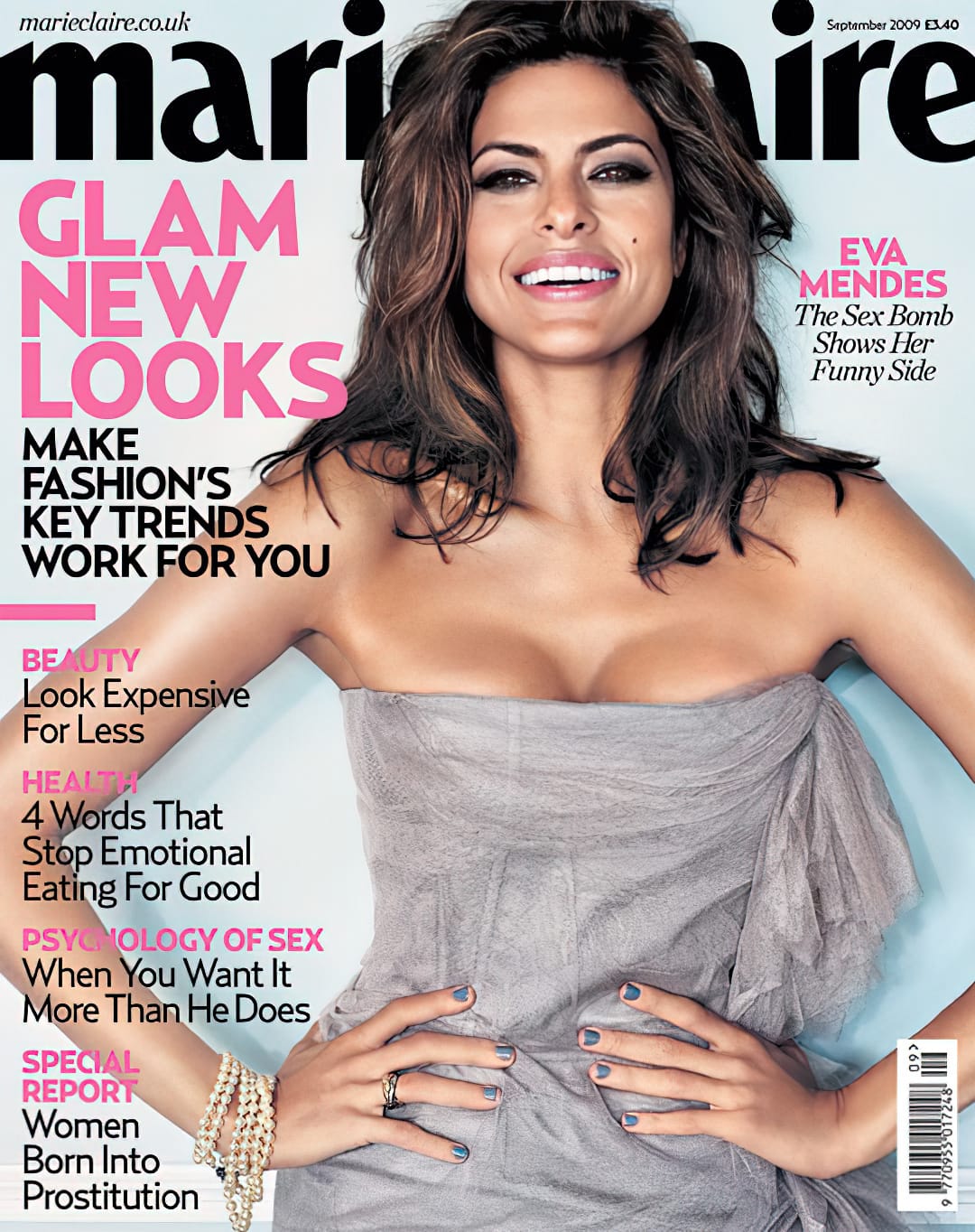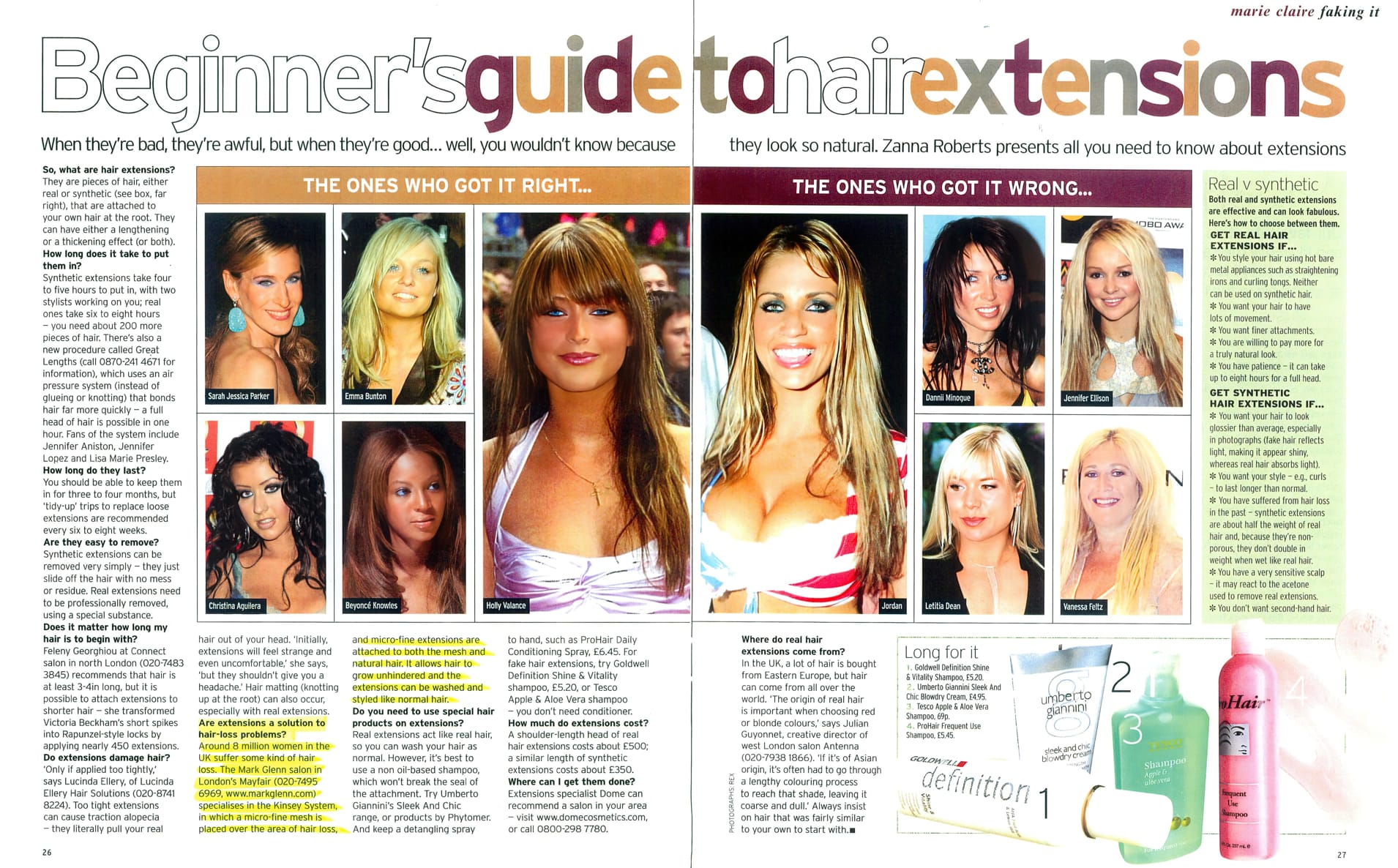 This month's issue of Marie Claire - in a "Beginner's Guide to Hair Extensions" - talks about both our Kinsey System for female hair loss and our fibre hair extensions.
It says of extensions in general that, "When they're bad, they're awful, but when they're good... well, you wouldn't know because they look so natural".
In a section entitled "Are extensions a solution to hair-loss problems?", the feature says:
"Around 8 million women in the UK suffer some kind of hair loss. The Mark Glenn salon in London's Mayfair The Kinsey System, in which a micro-fine mesh is placed over the area of hair loss, and micro-fine extensions are attached to both the mesh and natural hair. It allows hair to grow unhindered and the extensions can be washed and styled like normal hair".
Elsewhere, in a reference to our fibre hair extensions, the article says:
...you should get these if:

- you want your hair to look glossier than normal
- if you want your style - e.g. curls - to last longer than normal
- you have suffered from hair loss in the past - fibre extensions are about half the weight of real hair, and, because they're non-porous, they don't double in weight when wet like real hair
- you have a very sensitive scalp - it may react to the acetone used to remove real hair extensions
- you don't want second hand hair.
The feature also includes celebrity hair extension pictures of Sarah Jessica Parker, Christina Aguilera, Emma Bunton, Beyonce Knowles, Holly Valence and Dannii Minogue.