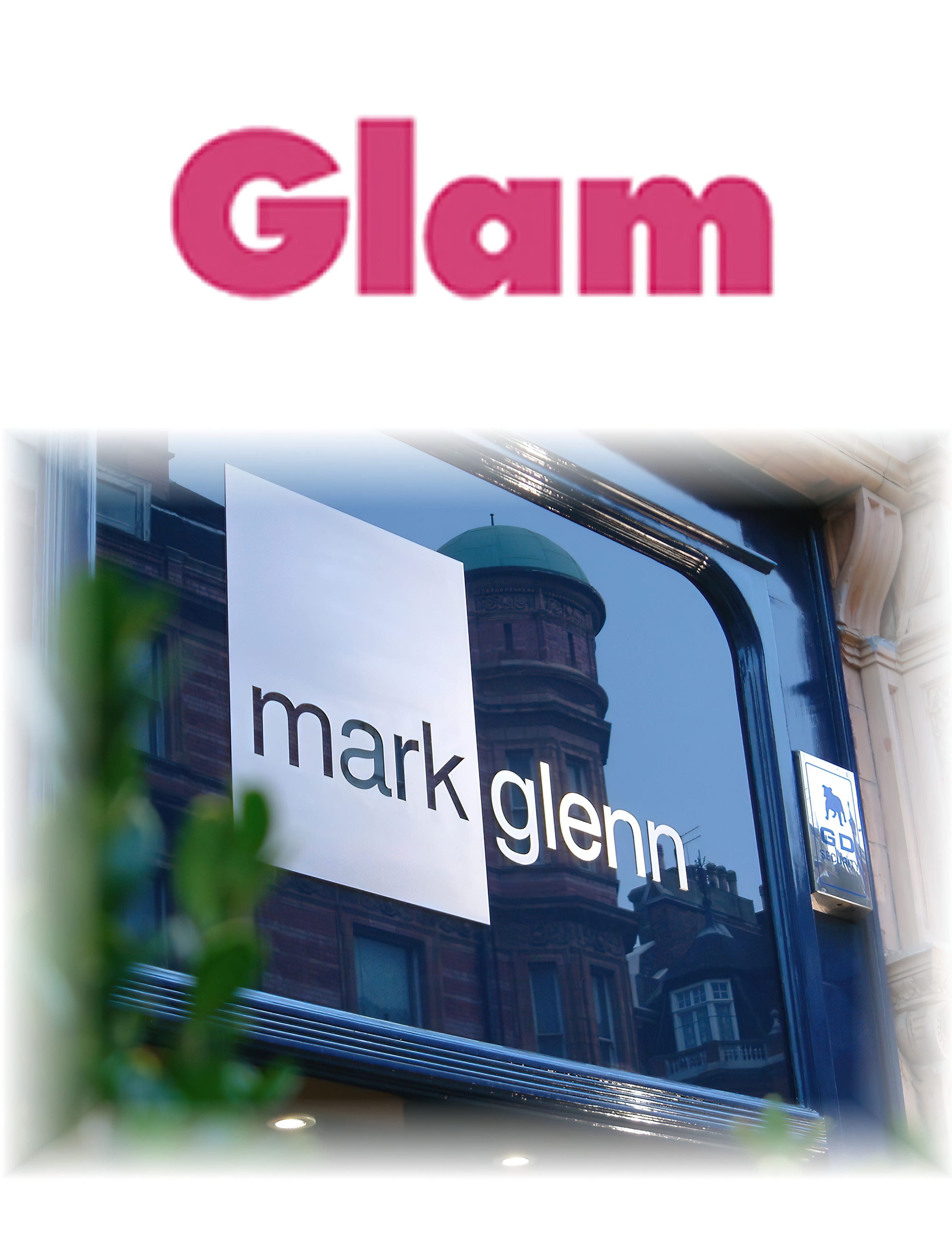 The world's #1 fashion and style website, Glam.com, says we've "answered the controversy over human hair extensions" with our beautiful fibre alternative saying it stays "glossy and smooth for longer, feeling lighter on the head and causing less tension on the scalp".
In a hair extension review published today, it says our Mayfair, London hair extensions studio is "a haven of relaxation and calm from the busy shopping streets".
They describe how we don't use glue to attach our extensions and say that anyone can achieve tresses like Jennifer Aniston and Penelope Cruz at Mark Glenn and "use hair extensions to achieve that enviable thick, long hair".
Glam goes on to say that "the best personal advice is given to ensure your locks stand the test of time" and that, with reasonable prices, "you can afford to look amazing too."
They also give a mention to our Kinsey System for female hair loss, saying it's "a semi-permanent hair integration technique" before advising readers to "Book in to try it out - you won't look back!"
You can read the full article below...
Mark Glenn - 'Luscious Locks'

- Glam.com

Glam.com - by Ally Pyle
18th August 2008

Having wonderful hair is not easy for most of us - and when we aspire to have tresses like Jennifer Aniston and Penelope Cruz - it is even harder.

Which is why it is good to know that both of these celebrities, as well as a large number of enviable others, use hair extensions to achieve that enviable thick, long hair.

The controversy over hair extensions - where the hair is sourced, how it affects the health of our hair after having them in, has been answered by Mark Glenn, a salon based in London's Mayfair, which offers fashion hair extensions and those for people with hair loss problems.

Based over two floors on trendy Mount Street (opposite Marc Jacobs) Mark Glenn is a haven of relaxation and calm from the busy shopping streets.

After heading in for a colour match and to hear more about the company - the specialists managed to book me in straight away to make my hair long and thick.

They don't use human hair, choosing instead to use synthetic fibre hair that they maintain will stay glossy and smooth for longer and will also feel lighter on the head, causing less tension on the scalp.

Nor do they use glue to bind the extensions to the hair follicles, choosing instead to weave the synthetic lengths into the hair before heat sealing.

The idea behind all this is that your hair will get healthier and grow naturally underneath while your extensions are in. Two technicians work on each customer to ensure that the colour and thickness is achieved quickly (in a matter of hours) and the best personal advice is given to ensure your locks stand the test of time.

Mark Glenn Hair Extensions stay glossy and smooth for longer and will also feel lighter on the head, causing less tension on the scalp

Once in, they advise you go back two days afterwards to let them do the first wash - important in making sure the extensions last for up to four months.

And, with prices from £395, you can afford to look amazing too.

Customers with serious hair loss can book in to use the "Kinsey System", a semi-permanent hair integration technique that uses even less stress on the hair.

Book in to try it out - you won't look back! Prices from £395 for thickening and £495 for length. (2008)

See www.markglenn.com or call 0207 495 6969 for more information.

Copyright © Glam.com
Glam.com - 'Mark Glenn, London - Luscious Locks' - hair extensions review (381 kb)