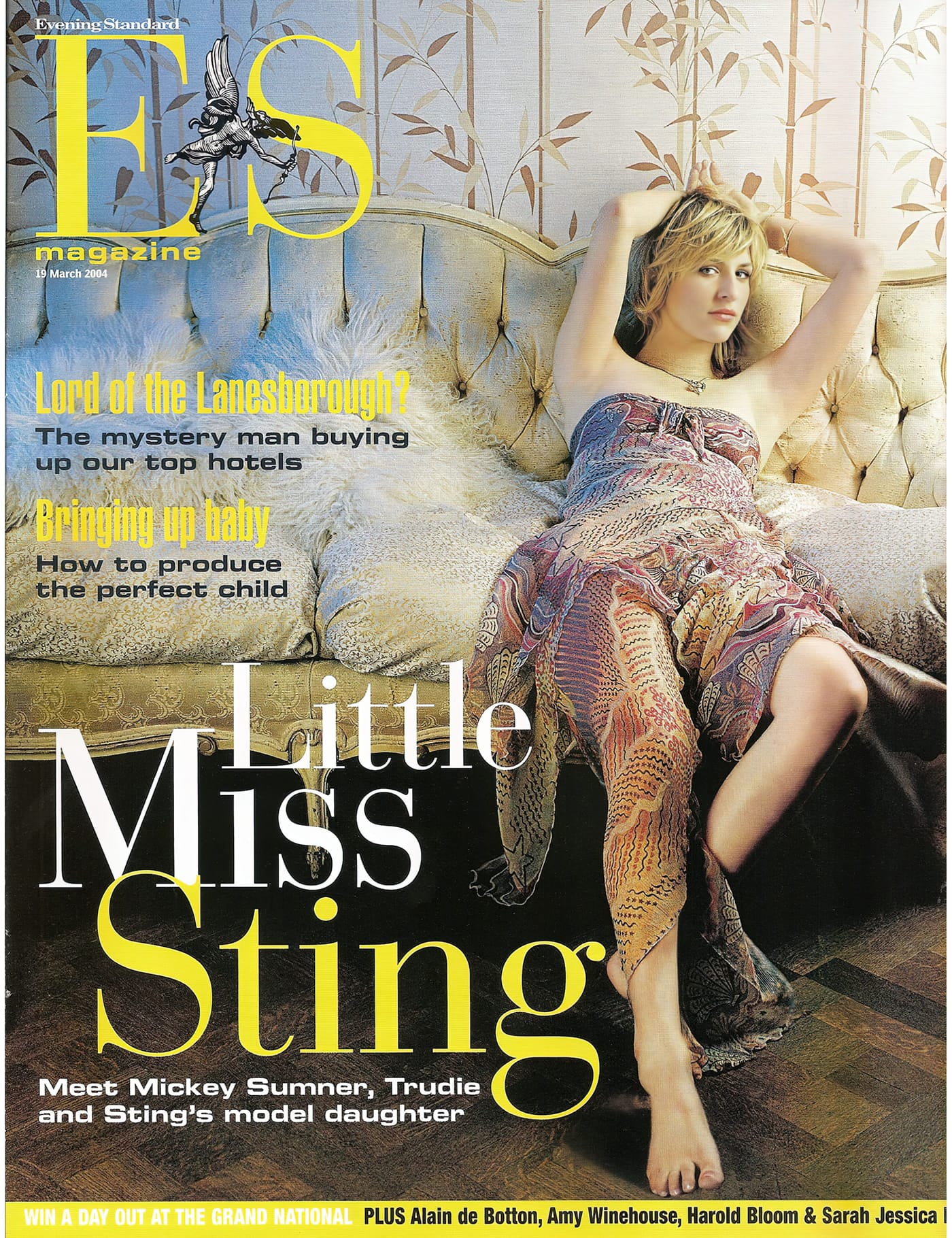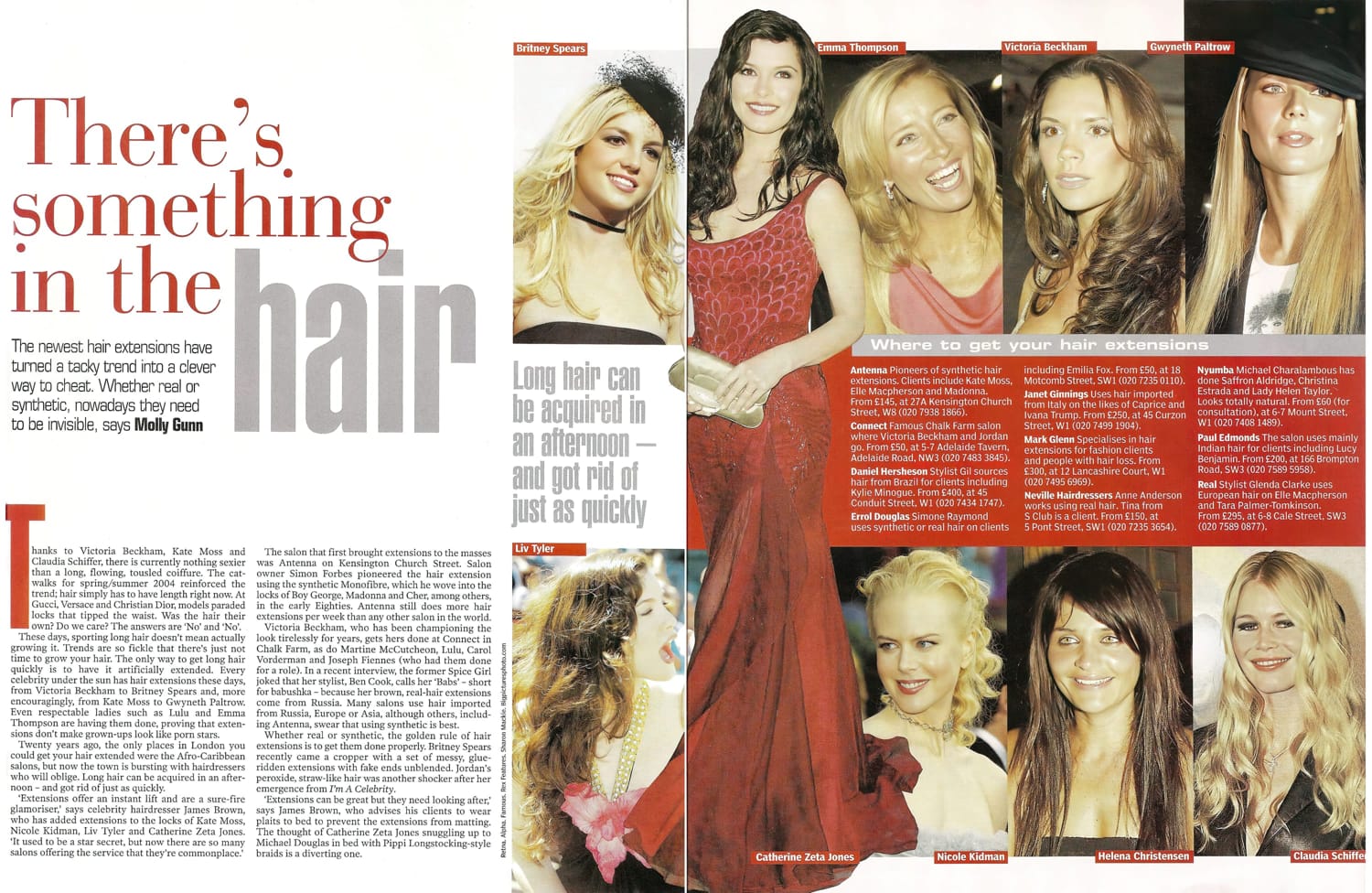 Today's London Evening Standard ES Magazine says "the golden rule of hair extensions is to get them done properly" and recommends hair extensions at Mark Glenn, in an article entitled "There's something in the hair".
It says that "thanks to Victoria Beckham, Kate Moss and Claudia Schiffer, there's currently nothing sexier than a long, flowing, tousled coiffure".
It goes on to say that we "specialise in hair extensions for fashion clientswomen with hair loss".
The feature also includes celebrity hair extension pictures of Gwyneth Paltrow, Catherine Zeta Jones, Nicole Kidman, Helena Christensen, Emma Thompson and Claudia Schiffer.
London Evening Standard - ES Magazine - 'There's something in the hair' (2.71 mb)