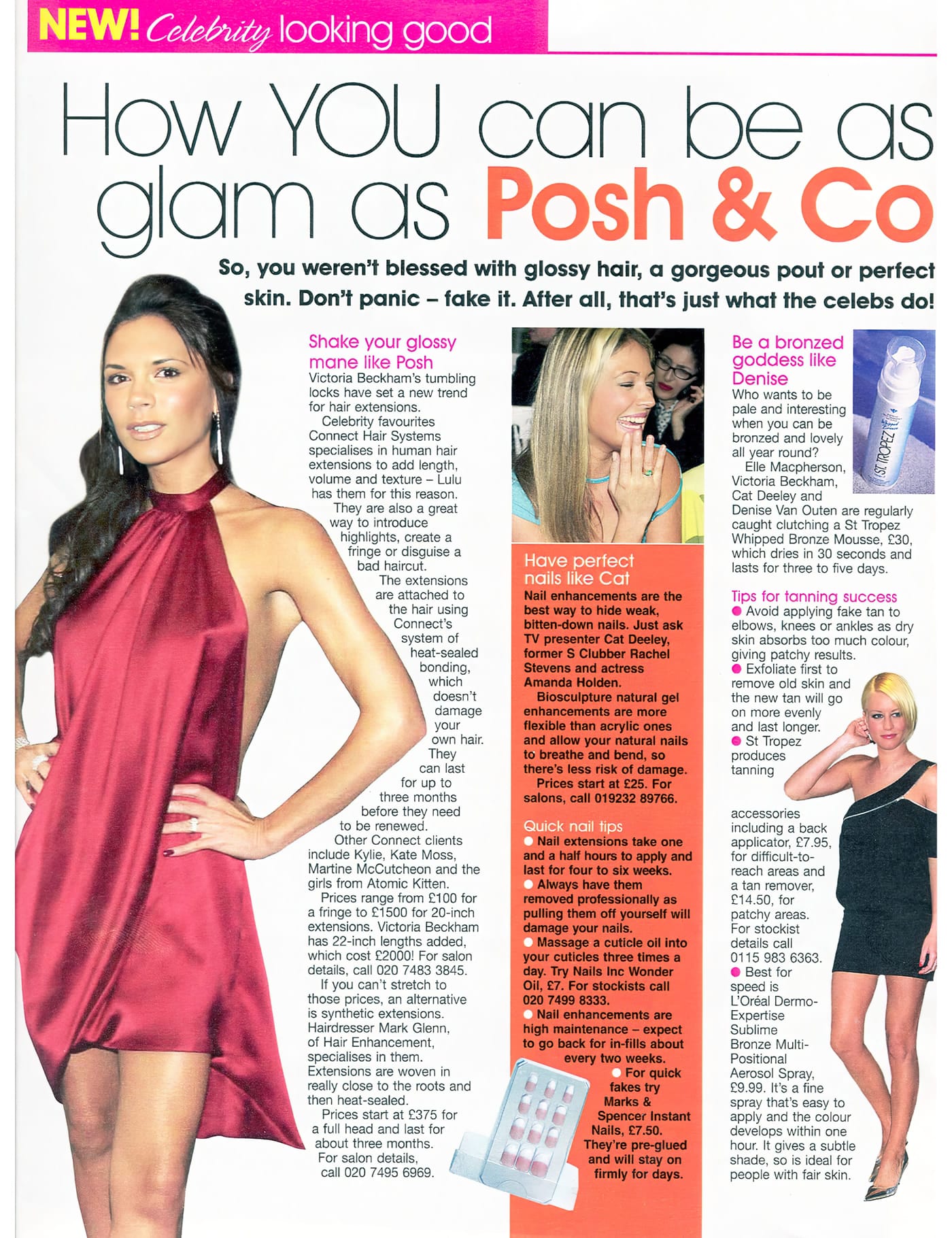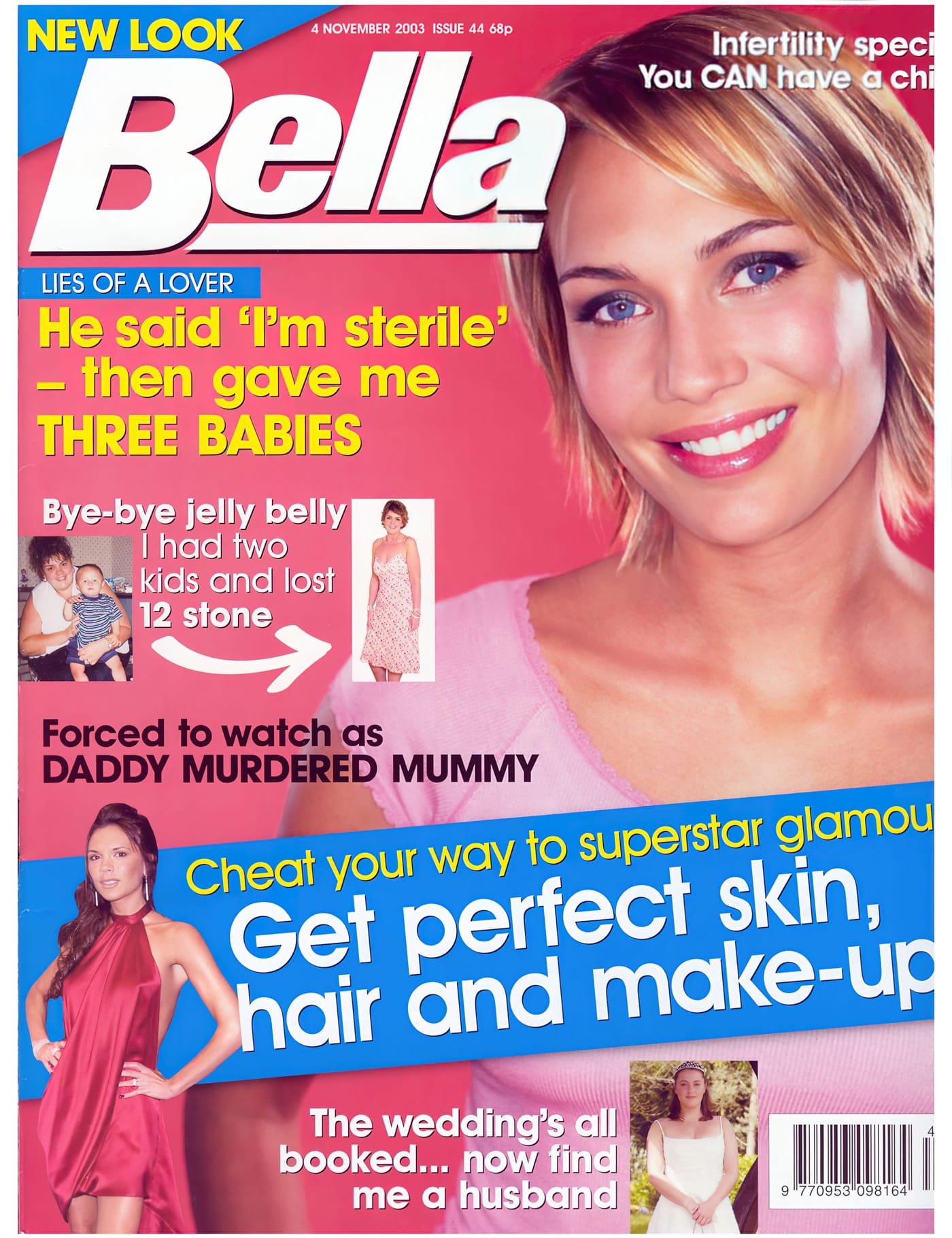 This week's Bella magazine (Issue 44) suggested that readers "cheat their way to superstar glamour" by following in the footsteps of Victoria Beckham, with stunning hair extensions at Mark Glenn Hair Enhancement.
The magazine says that Victoria Beckham's "tumbling locks have set a new trend for hair extensions".
It goes on to say that our extensions are also, "a great way to introduce highlights, create a fringe or disguise a bad haircut".
As well as hair extensions, the feature also suggests other ways you can fake it like the stars, including nail enhancements, padded bras and tooth whitening!
Mark Glenn are widely recognised as the UK's leading specialist hair extension studio.
You can find out more about our fashion hair extensions here →
Bella Magazine - 'Be As Glam As Posh & Co - Mark Glenn hair extensions' (515 kb)