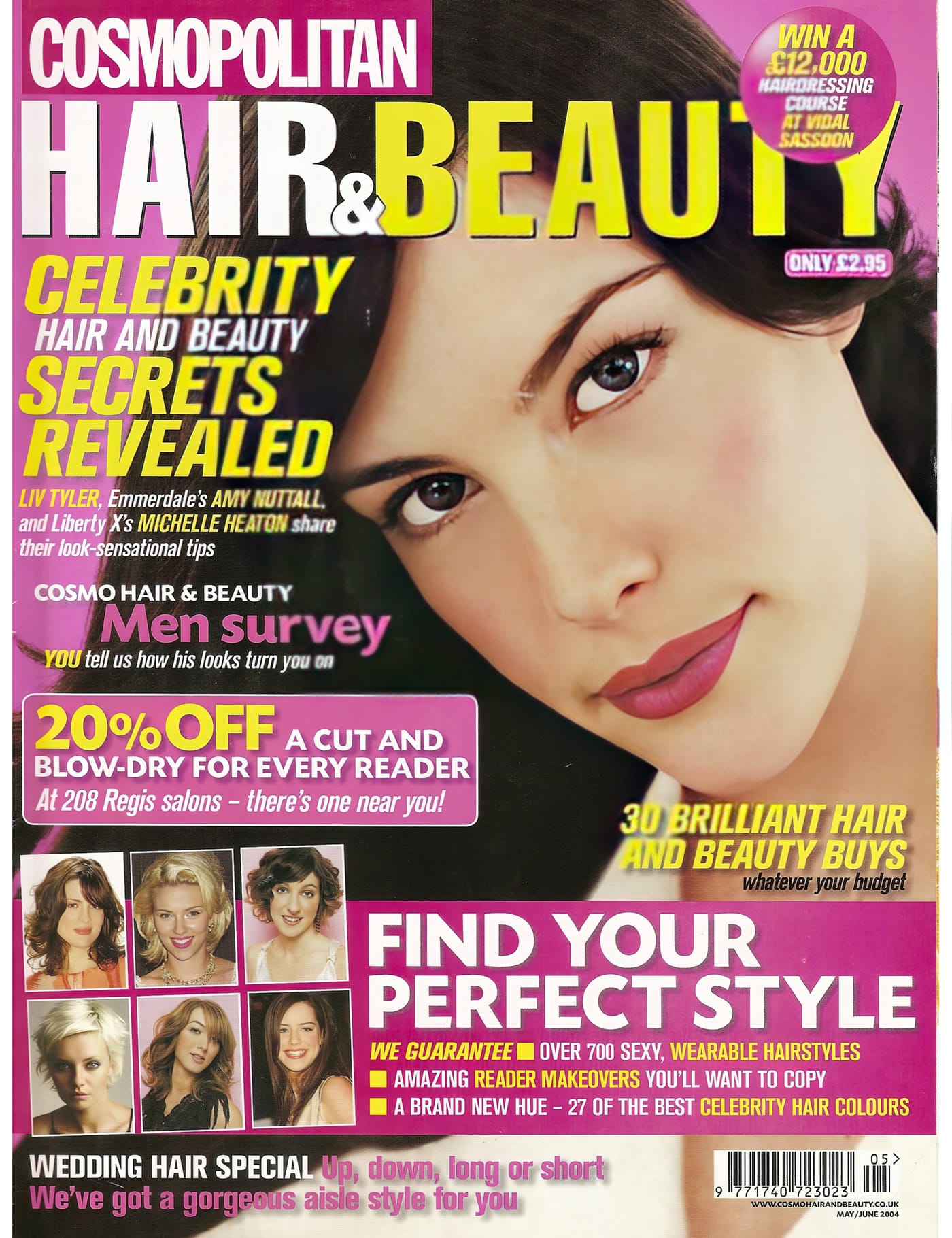 This month's Cosmopolitan Magazine turned to Mark Glenn creative director, Mark Sharp, for advice on hair extension damage in a three-page feature comparing different hair extension methods.
Describing us as "extension specialists", it quotes Mark as saying, "When extensions are put in, they shouldn't cause pain. If it hurts, then your technician is creating a connection with too much tension.
"Always say if you're in pain so they can adjust the tension accordingly". The article goes on to endorse our hair loss techniques, saying that:
"If you're suffering or have suffered from hair loss, see an expert before getting extensions. Mark Glenn Hair Enhancement specialises in hair loss and uses The Kinsey System, where a fine mesh is placed over the affected area and micro-fine individual connections are attached to both the mesh and natural hair. It allows the scalp to breathe and the hair to grow unhindered. For information, visit www.markglenn.com or call 0207 495 6969."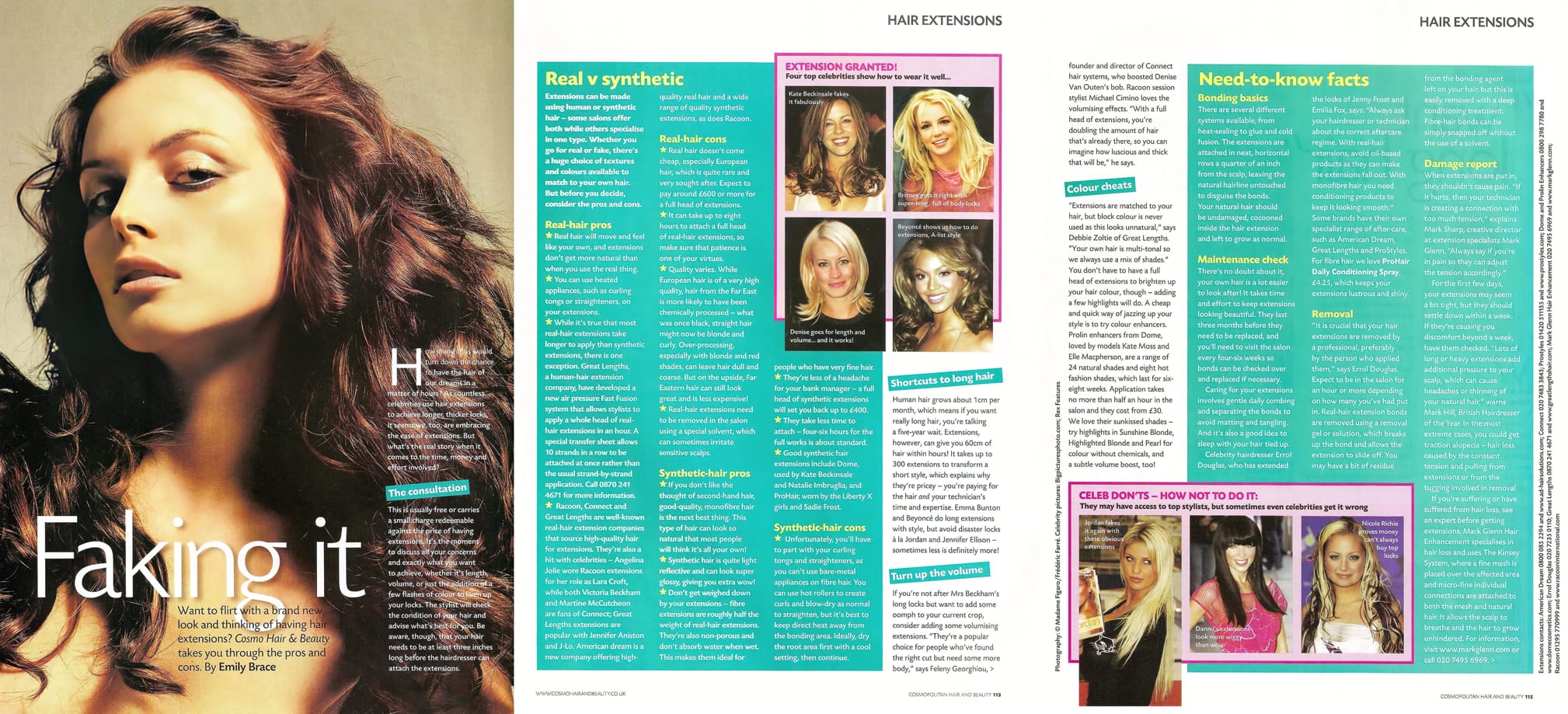 Cosmopolitan - 'Faking It With Hair Extensions' - Mark Glenn (2.36 mb)