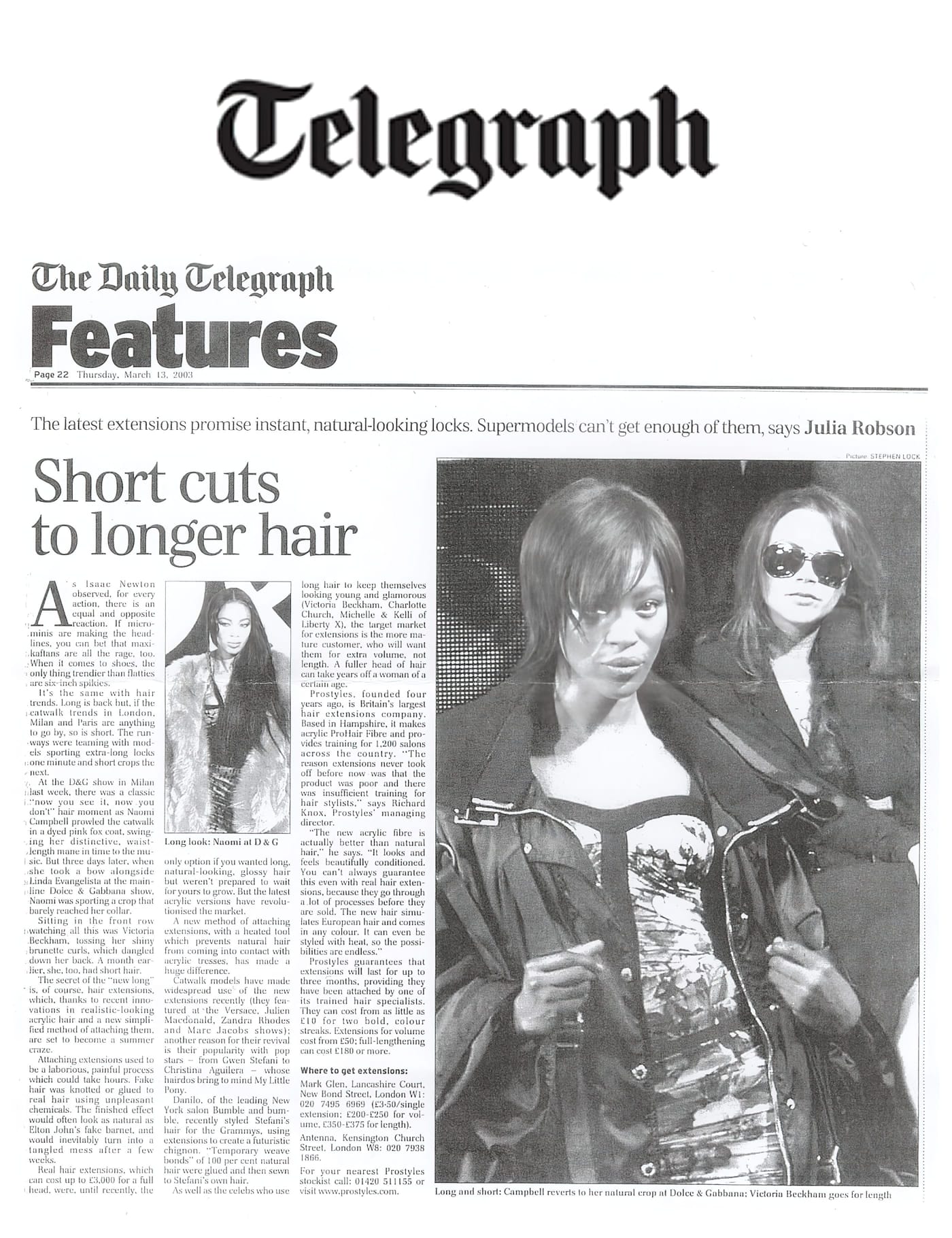 Mark Glenn Hair Enhancement was today featured in the UK's national daily broadsheet, The Daily Telegraph along with celebrity hair extension wearers including Naomi Campbell, Victoria Beckham, Gwen Stefani and Charlotte Church.
The article, entitled "Short Cuts to Longer Hair" claimed that, "long hair is back" and said that, "the latest extensions promise instant, natural-looking locks - supermodels can't get enough of them."
The story centred on last week's D&G fashion show in Milan and the number of models - and celebrities in the audience - sporting longer, extension-enhanced locks.
The article went on to say that the synthetic fibre we use for our extensions is much superior to glued-in human hair extensions, saying that, "it looks and feels beautifully conditioned" and that it's, "revolutionised the market."
Daily Telegraph - 'Celebrity Hair Extensions - Short Cuts to Longer Hair' (1.83mb)